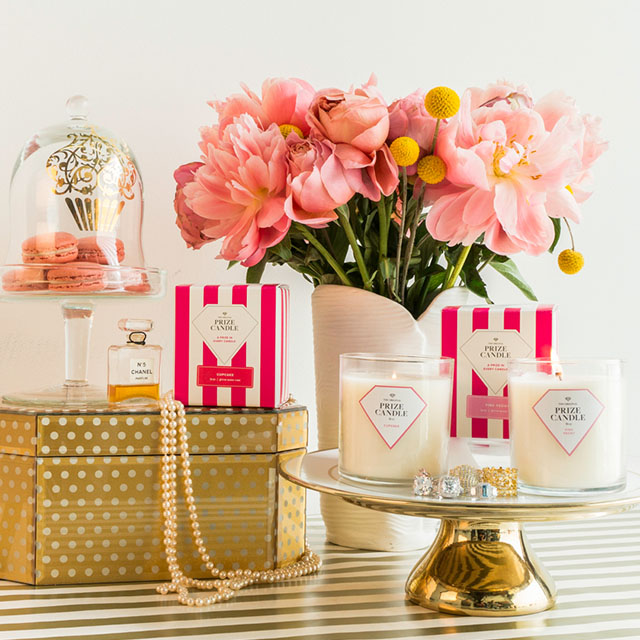 Candles make the perfect gift! They give a touch of warmth to any home, say you care in an inexpensive way, and set a mood of peace and romantic atmosphere with a soothing low light. Not to mention, scented candles smell wonderful and freshen a room with an enchanting fragrance. But add a hidden prize within the candle and you have a fun gift worth melting for.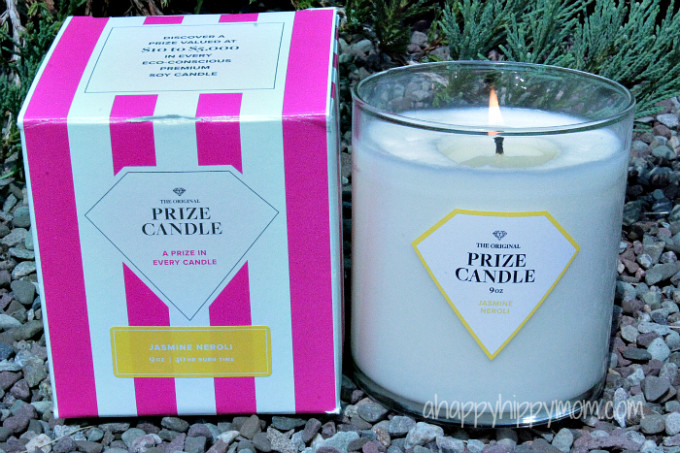 Prize Candle recently sent me one of their incredible soy wax candles with a hidden ring inside valued at $10 to $5000. The 9oz Jasmine Neroli candle came in prestige condition blooming with a beautiful scent of Neroli oil cultivated from sweet orange tree blossoms. The candles are made in the USA using domestically grown soy and 100% cotton vegetable dipped wicks. They are ecologically sound and sustainable candles that are pesticide and paraben free, which means you can feel great about your purchase and just enjoy the beauty of its warmth.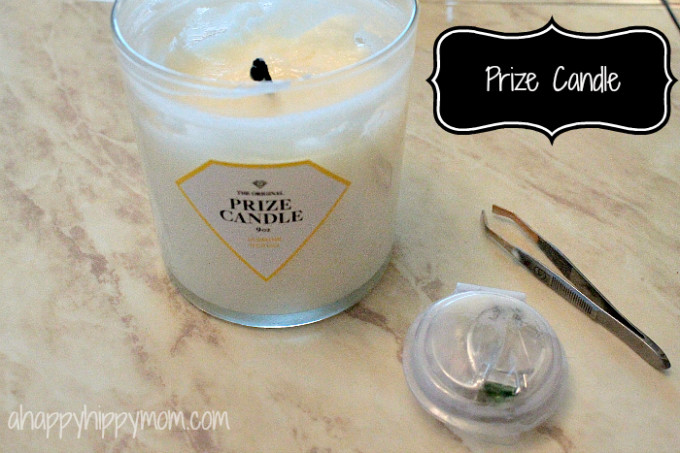 The company claims the candles are designed to burn for 40 hours, but you don't have to wait that long to find your hidden gem. Simply light your candle until your prize becomes visible and retrieve your prize pouch with a pair of tweezers. I let the candle burn down for about 4 hours and then grabbed my ring out of the wax. On the side of the candle is a silver indicator letting you know where your prize is located, so you don't have to go digging through the entire candle to find it. Along with the prize comes a piece of paper containing a code that will tell you how much your ring is worth when entered on the website. My beautiful ring was appraised at $25!
I'm not sure of the statistics of finding a ring worth $5000, since Prize Candle does not disclose any info on the matter. The point is the ring is considered to be an extra bonus and you are actually purchasing the amazing scented candle to enjoy. Looking through the Prize Gallery located on the company's website, there were at least one $5000, $2000, and $500 gorgeous rings found with a few valued at $200. Knowing the chance you could pull a $5000 ring from a $24.99 purchase is a very appealing selling factor. However, even if your ring is only appraised at $10 you still have the spectacular candle to burn and a pretty ring to wear!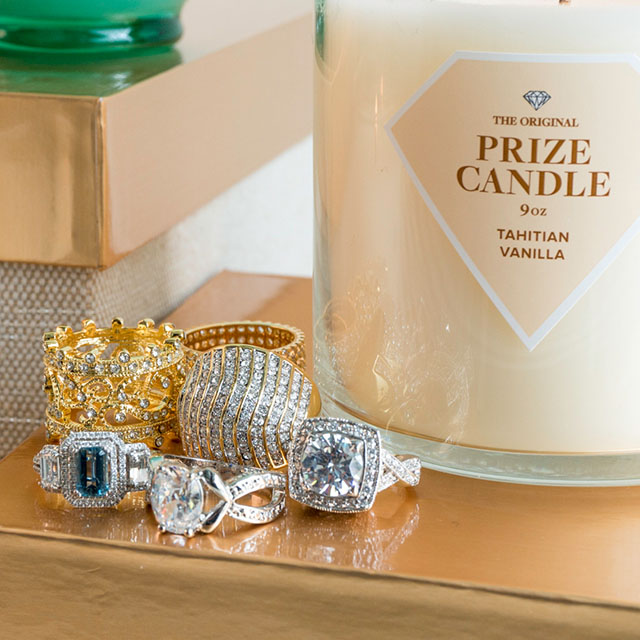 Prize Candle offers candles in over 15 different pleasing fragrances. Birthdays, anniversaries, baby showers, or bachelorette parties—the candles make fun gifts for any occasion! AND right now you can save $10 off your first purchase! Who knows you might be the next lucky purchaser to discover a $5000 ring hiding in your beautiful candle!
Stay Connected with Prize Candle
Like the Prize Candle Facebook page
Follow Prize Candle on Twitter
Discover Prize Candle on Pinterest