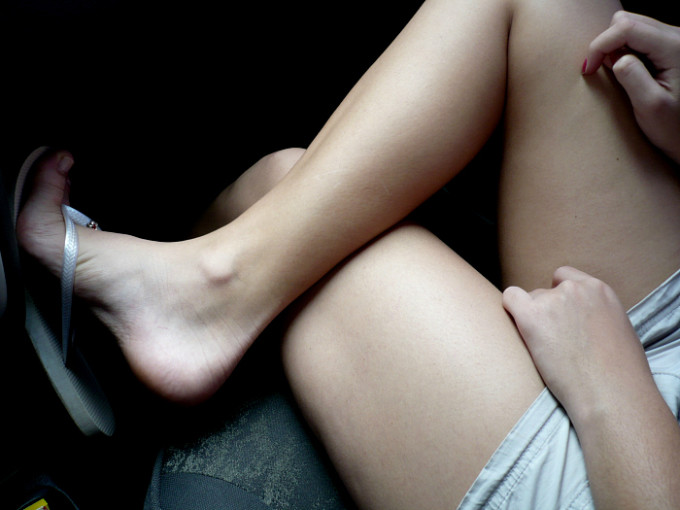 "I participated in an Influencer Activation Program on behalf of Mom Central Consulting for Silk'n. I received a sample product to facilitate this review.
Plucking, pulling, shaving, and other not so pleasant chemical hair removal treatments are just the basic routine for women who want soft, sexy hair free skin. It isn't something we as women like to talk about, but it is a fact of life for most of us. Truthfully, it is part of my every day routine to run a sharp razor over my skin first thing in the morning when I am still half asleep. Some days are good days and I successfully make it out of the shower without any bloodshed and then there are the days it looks like my legs were ran over by a crazy lawnmower leaving nicks and patches of hair behind. Its kinds like playing the lottery and hoping you come out ahead or at least breaking even and not losing anything more than what you started with. Oh, and I should mention I shave my entire body, because hair in the wrong places (I know nature intended it to be there but I still fight it) makes me feel unclean and unkempt. Plus, it is just something I have done since I was twelve years old.
I can still remember my first shaving experience with my daddy's old fashioned razor. You know the kind I'm talking about! The classic type of razor that takes double sided SHARP razor blades. Well no one told me you shouldn't shave sideways and I ended up with a huge gash in the back of my leg. BUT I was hair-free! I feel that day was some sort of cruel initiation of being included in the book of womanhood. Anyhow, shaving seems like a less painful method of removing unwanted hair compared to some other solutions like waxing. I mean really, who came up with the idea spreading hot wax on the skin and ripping the hair out at full speed was a good way of getting the unwanted hair out? How did this method ever become popular? Seriously, women who go in for the Brazilian Bikini Wax treatments are like powerful hair removing ninjas! The thought never crossed my mind of EVER placing hot wax next to my hoohaa and letting a waxer get the pleasure of pulling the hairs out by the root. The whole thing seems barbaric and kind of morbidly kinky! NO THANKS!
Okay, this post is actually leading up to something, so please stay with me. If you are a guy and reading this– I completely apologize for the information about the hoohaa. Although, you should be aware what women go through to look and feel sexy for their men. It isn't pleasurable and at times quite painful!
Silk'n Flash&Go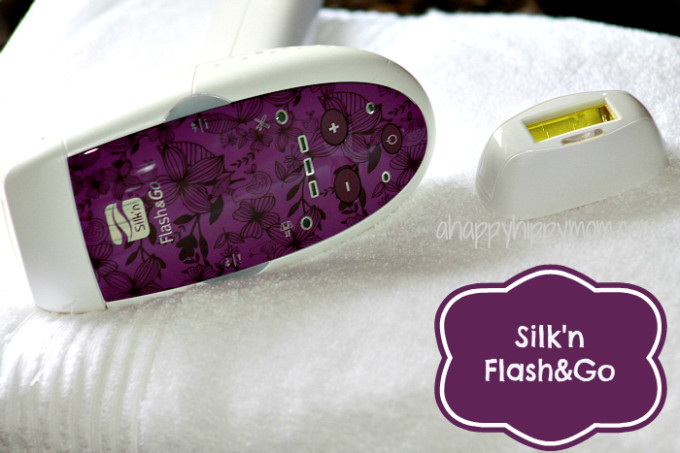 Recently, I was introduced to Silk'n Flash&Go via Mom Central and I think the product could be the answer to many women's (and some men's) permanent hair removal at home prayers. Now it isn't designed for everyone, because it only works for individuals who have light skin. It is not recommended for use on naturally dark or tanned skin. Also, it should not be used after recent sun exposure, meaning if you have been on vacation at the beach…you should wait to start treatments for at least 4 weeks. The built-in Skin Color Sensor acts as a type of safety feature by measuring the complexion of the area for treatment and only delivers a pulse of light (the treatment) to suitable skin complexions. Silk'n Flash&Go is not suggested for using on tattoos or permanent makeup, dark brown or black spots (moles, freckles, or birthmarks) nipples, genitals, lips, cold sores, infections, eczema, psoriasis, or abnormal skin conditions. And of course, anywhere near the eyes should be avoided. However, thankfully for over eager users who may pull the trigger in the open air facing them, the built-in safety feature for eye protection will not let a light pulse be emitted. In other not so nice words, it is stupid proof.
Painful?
I have been using the Silk'n Flash&Go for about six weeks and am optimistic this could be what I need to get rid of unwanted hair permanently, eventually eliminating the need of daily shaving.  Is it painful? No, not if it is used at the correct energy level (there are 5 energy levels) for your skin. There may be some slight redness or mild tingling after use, but as long as you don't overlap the treatments or crank it up on high on your first initial use it should not hurt. With that being said, on my first treatment I did experience a sensation you might compare to razor burn…the feeling you get if you dry shave in a few areas.
Point and Click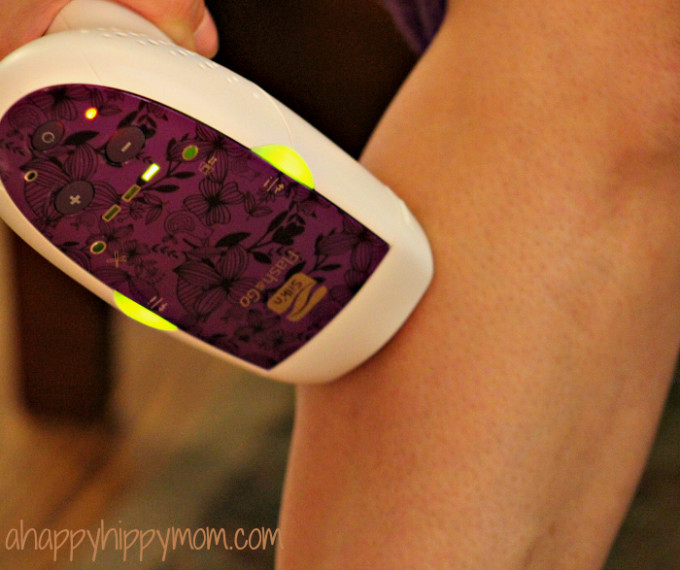 Silk'n Flash&Go is very easy to operate. Start with clean shaven skin and you are ready to go! However, I recommend everyone who purchases the device first listen to the included instructional DVD. This way you know exactly how to use it and what to expect. I found it to be as easy as turning it on, pointing it, and clicking the trigger. You see a quick flash of light and hear pop sound once the treatment has been emitted. The next treatment will be ready to administer after 3.5 seconds or when the indicator light turns on again. Treatments take approximately 30 minutes for two legs or two underarms could take less than 10 minutes and about 40 minutes for full body. Here is a quick video demonstrating how to use it.
[field name= iframe]
Cartridge
The unit comes with a lamp cartridge with 5,000 pulses best for treating small areas and will need to be refilled. If you want to treat the entire body, I recommend upgrading to the Flash&Go Luxx cartridge. The cartridge contains a lifetime (120,000) of pulses and does not need to be refilled. Overall, you will save more money by never needing to buy another hair removal item ever again.
Safety
The main concern with any treatment is safety. Am I right? Silk'n Flash&Go innovative light-based hair removal is FDA and Health Canada cleared for permanent hair reduction for the entire body, including the face. The HPL technology Flash&Go uses has been cleared since 2009, with over four million treatments worldwide offering consumers an in home affordable solution to professional clinics that costs $2000+ or other at home lasers. Silk'n Flash&Go is dermatologist recommended, though with any product, it is best to do your own research before use.
Results
As far as results, I have done exactly three treatments (spaced 2 weeks apart). What I can tell you at this point is, I am still shaving every day and have noticed areas of less hair growth on my legs. Small patches where stubble would grow back seems to be less. Nothing that would probably be warranted with a picture, but being I look at my legs everyday…I can see a hair reduction. The instruction book claims at session 10-12 (spaced 4 weeks apart) there should be a 60% hair reduction, thus it is actually too soon to expect completely hair-free legs. Although, I am extremely excited at the thoughts of never having to shave my whole body with those wasteful disposable razors again!
What's in the Box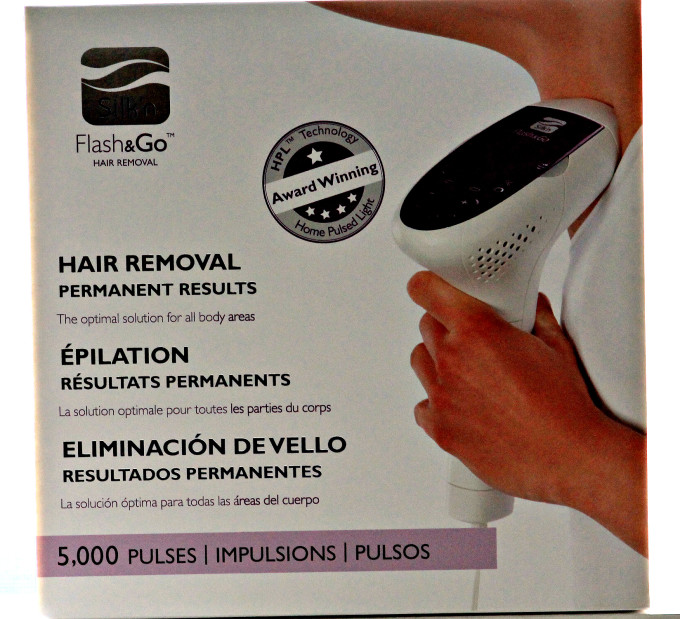 One handheld Flash&Go hair removal device
One preinstalled narrow lamp cartridge with 5,000 pulses
Instructional DVD
Buy now and SAVE!
Silk'n Flash&Go has a suggested retail price of $199 or $299 for the upgraded lifetime cartridge. If you use the coupon code EXTRATWENTY you can get an additional 20% off until Sept 30 2014.
Stay Connected
Vist the Silk'n site
Like the Silk'n Facebook page
Follow Silk'n on Twitter
Check out the Silk'n Pinterest page