Have you ever heard the saying ""If you want the truth, ask a child"? The age old proverb has merit, because children can be brutally honest and tell the way they see it without considering other people's feelings. For instance, if I want to truly know how an outfit looks I will ask my 6 year old before my husband. My son has no hesitation in telling me if something looks bad, where my hubby will dance around the question until he comes up with a politically good answer. As much as honesty should be a commendable trait, if it does not go along with kindness it can be heartless and cruel. Don't you agree?
With back-to-school the focus for August and kids getting ready to return to the classroom, this month's Netflix Stream Team topic is on the life lesson of kindness and how we as parents can teach our children to be nice to others. So, the list of titles I have to share with you this month all reinforce how to treat others with kindness and respect. The shows are there for you to stream to help foster the conversation with your kids on how it is important to see the good in everyone.
Taking a cue from Derek
Derek , starring the highly entertaining Ricky Gervais, is a worthy show to open up the floor about acceptance with your teen. I just starting watching the "mockumentary style comedy-drama" when I first learned about it as a Netflix Stream Team member this month and have been binge watching season 1 episodes! If you have never had the pleasure of watching Derek, it is a quirky look at the life of a 49 year old nursing home employee Derek Noakes who has a habit of only seeing the good in everyone. Just to give you some idea about Derek's personality, his favorite things are YouTube, animals on YouTube, and "Hamster on the Piano." He is also taken with Hannah (the manager) who thinks Derek is funny, but does not return the same sentiment. Derek is nobly concerned about the elderly residents and staff at the rest home and displays selfless acts of kindness throughout the show.
Now, I have to be honest, Derek probably is not going to appeal to everyone. The series is shot as a documentary and is kind of like watching an odd reality show with strange behaving people doing everyday stuff. I think that sums it up? Plus, the British accents are so thick you are probably going to need to watch Derek with the subtitles on to understand what is being said. Also, for sensitive parents who are offended by language, the "F" bomb makes an appearance quite often (1-3 times per episode), there is sexual humorous undertones, and the content may not be appropriate for younger teens. However, for older teens the show depicts kindness in a world filled with nastiness. I would recommend watching an episode first before introducing it to your teen!
12 Netflix Titles to Promote Kindness and Acceptance

For your big kids:
1. Rudy
2. Mulan
3. A Mile in His Shoes
4. Radio
5. Good Luck Charlie: Down a Tree
6. Glee
Want even more titles about kindness and acceptance? Our friends at Common Sense Media have shared a list of TV and movie titles that teach empathy – check out the list here.

And your little ones:
1. Daniel Tiger's Neighborhood, Vol. 1 Ep. 6: Friends Help Each Other
2. My Little Pony: Friendship is Magic, Season 3, Ep. 4: One Bad Apple
3. Arthur, Season 15, Ep. 8: Muffy's Classic Classy Club / Best Enemies
4. The Hunchback of Notre Dame
5. Super Why, Season 1, Ep. 61: The Ugly Duckling: Becoming a Swan
6. The Fox and the Hound
Craft and Snack Idea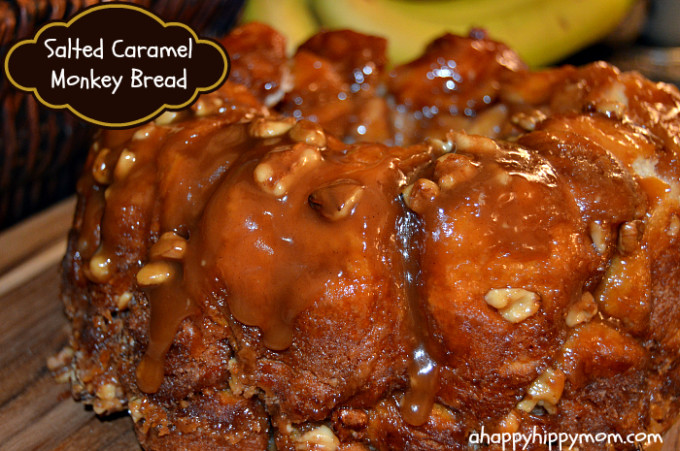 Here is a craft idea and snack to inspire your kids to exemplify the act of kindness. I made the Salted Caramel Monkey Bread and it was a huge hit! The recipe is very easy to follow and you will love the warm gooey goodness! Have your little one help shake the bag of sugar and cinnamon to coat the biscuits. They will LOVE getting their hands involved in this yummy recipe.
Kindness Punch Box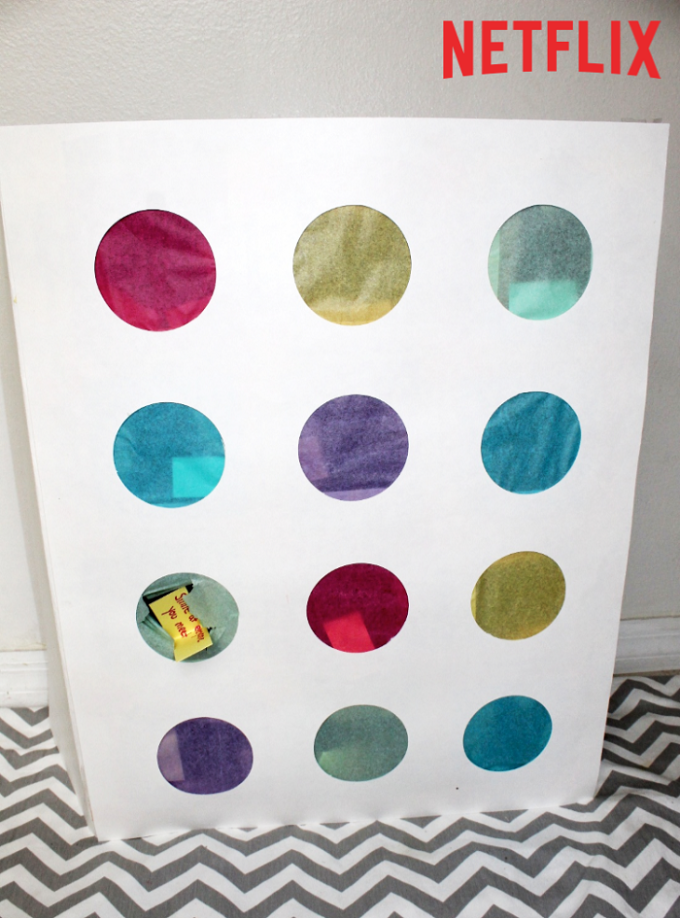 Inspire your kids to do good by turning random acts of kindness into a fun game. With our Kindness Punch Box, your kids can break through each tissue-papered hole to reveal a kindness challenge, like smiling at everyone you meet or making a sweet treat to share with your neighbors. Click here to learn how make your own.
Salted Caramel Monkey Bread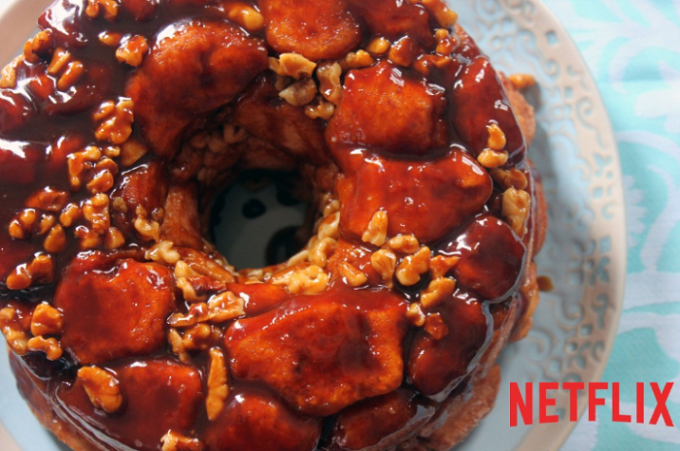 If you know Derek, you know that he loves many things and finds kindness in each and every one of them. In the spirit of celebrating some of those favorite things, we're making Monkey Bread this month. Not only is this delicious treat named after one of Derek's "favoritest animals," but it's also perfect to share with family and friends. Click here to learn how to make your own.
How do you teach your children about kindness?