Do you have a particular art piece in your home that makes you smile? I'm not referring about a photo or canvas print with your child's beautiful face on it, since most of us have several of those in our home. What I'm talking about is an actual premium quality framed print by an artist that makes smile, think, or inspires you.
I have various pictures hanging in my house of landscapes which are beautiful and go good with the other home decor, but nothing which brings a room to life or reflects my eccentric personality. Every home should have at least one unique art wall hanging where a person would be able to identify by looking at it the personality of the homeowner who dwells there. For a house is just a space with four walls if it does not give a sense of connection or depth of the individuals within it. Don't you agree? So with that in mind, when Fulcrum Gallery reached out to me a couple of weeks ago and asked if I would be interested in reviewing any single product (canvas, framed, poster, print, etc.) on their website…I could not have been happier!
Fulcrum Gallery HUGE Selection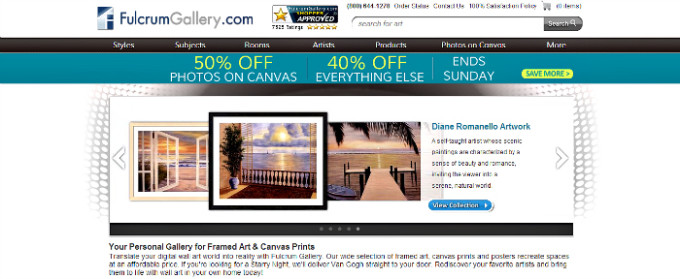 Fulcrum Gallery offers a HUGE selection of high quality prints for your home, business, and personal spaces at affordable prices. When I say huge, I mean like THOUSANDS! From abstract, modern, scenic, fantasy, to just about anything you are able to imagine, they have it. The online art store even offers unique Environmental Awareness Wall Art and Zen art to help calm you down after a difficult day. They also have a wide selection of prints from famous artists such as Van Gogh, Warhol, and Picasso as well. However, I didn't realize how much I hit an art gold mind until I discovered the treasure trove of food art featuring over 7,000 different prints!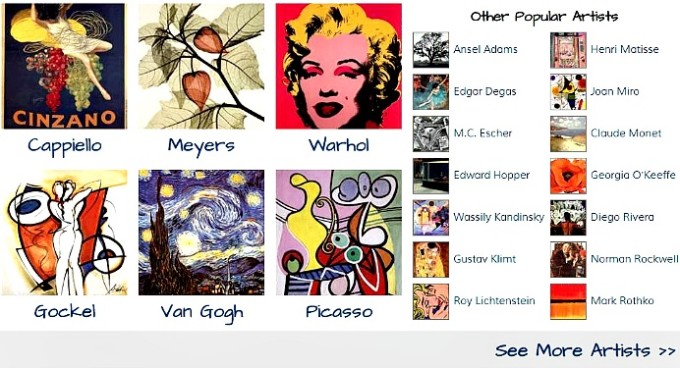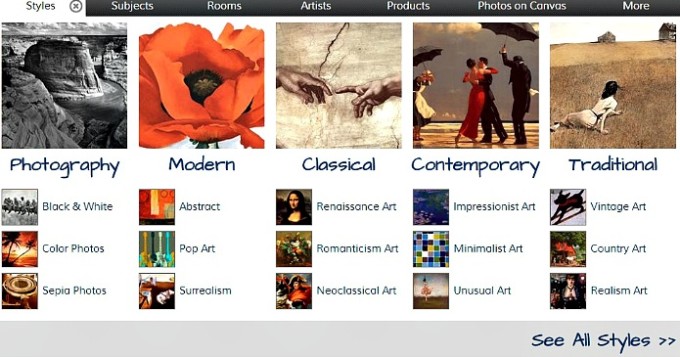 Artist Greg Brown
I'm a food art fanatic, so I wanted something to go in my kitchen to reflect it. Now there is art of food with tantalizing images of delicious bites on a plate with heavenly surroundings to make your mouth water and I like them. But, that is not the food art I am obsessed with. I'm speaking of humorous food art like master painter Greg Brown depicts. Dress a vegetable or fruit up and I am forever amused! I was ecstatic to discover Fulcrum Gallery had 13 prints by the artist, which I would be able to have one framed and delivered to my door!
Customize it!
After long consideration I decided up the colorful print of Greg Brown's Show Biz with vegetables dancing on a box of spaghetti and tuna. Next I had to select a frame and mat color to compliment the print. If I counted correctly, Fulcrum Gallery offered over 65 different types of frames! The frames ranged from your average plain black, white, natural wood, or gold to stunning detailed frames. I decided upon the Austin Flat Front Frame for my art print. For the mat I chose only 1 (option of 3) in the color Haze. There is 29 different colors to choose from in various widths in sizes 2" through 6.5". Also, you have the option of ordering Acrylic Plexiglass (standard or non-glare) or glass (standard, non-glare, or museum). Basically, you are able to take a beloved print and customize it to go perfectly with the décor in your home to make it a unique focal point.
Fulcrum Gallery Shipping and Craftsmanship
Fulcrum Gallery frames and put everything on canvas themselves, so depending upon what you order it could take up to a week for the product to ship out. Most art work is processed in 24 hours. To get an estimate on how long your order may take see the statement on the artwork page and in the shopping cart where it reads "Usually ships". Mine came under a week and it was packaged very well to ensure that it would arrive undamaged.
The framed art came impeccable! I absolutely adore it! The frame is beautiful with tons of detail and the print is straight and vibrant. On the back is a bracket ready for hanging (and an extra) and two felt squares to protect your wall and keep the wall hanging from moving. Additionally, on the back is a Fulcrum Gallery Craftsmanship label with the signature of the custom framer and quality assurance specialist, which I think is a very nice professional touch.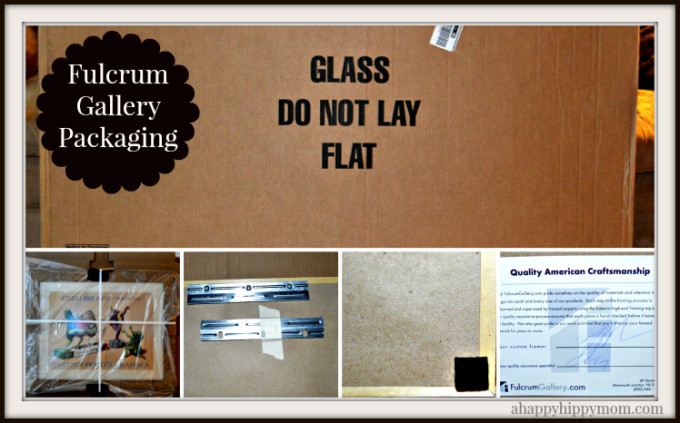 Makes me smile!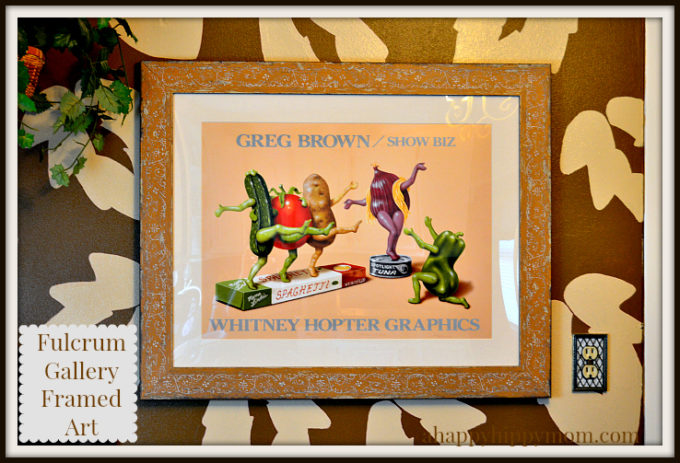 I believe most individuals avoid ordering framed art online, because they worry about the quality of the materials used and if it will arrive in one piece. I can honestly say I am incredibly happy with Fulcrum Gallery's craftsmanship, customer service, and huge selection of products offered. I hung my beautiful quirky framed art in the kitchen above the table where I spend most my time writing, reading, and socializing with guests. Every time I look at the wall hanging it makes me smile! I could not be more pleased with the entire Fulcrum Gallery process, so I have no cons or anything negative to share! Check them out!
What print from Fulcrum Gallery reflects your personality or inspires you?