"The Milo's Kitchen® dog treats, gift cards, and information have been provided by Milo's Kitchen®."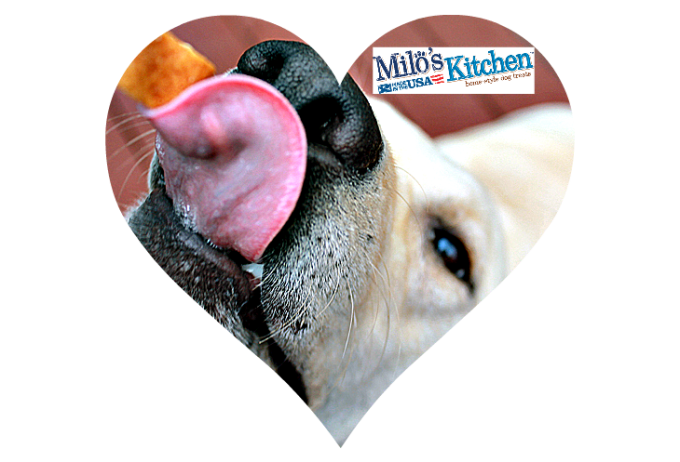 Do you give treats to your dogs? I have a household full of fur babies, so I am always looking for ways to reward them for good behavior and to show them how much I appreciate their loyalty. Now, we all know not all dog treats are created equal and some don't even get our canine family members tails wagging.   But then there is Milo's Kitchen Home-style Dog Treats Grilled Recipes, which get my pooches jumping with excitement! Why? The treats are made with real chicken or beef as the 1st ingredient and do not contain any artificial flavors or colors. They also look like real grilled meat and are made right here in the U.S.A from Del Monte Foods.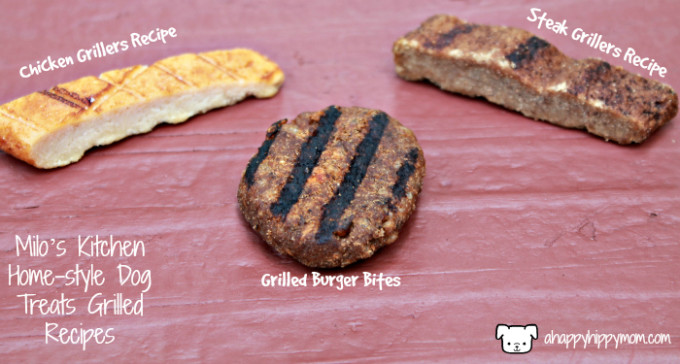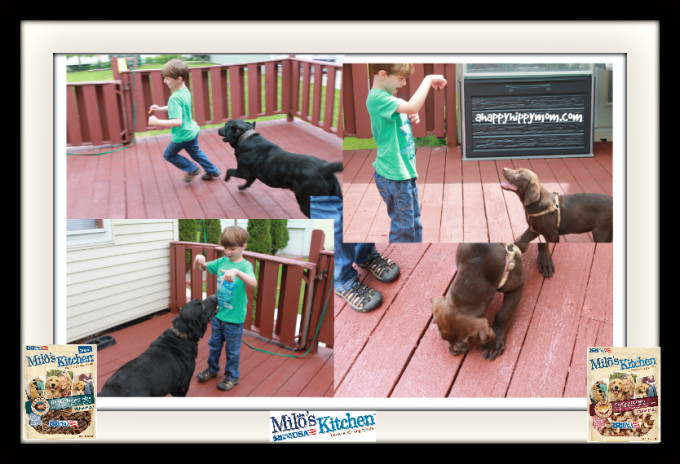 Here is more about the dog treats per manufacturer.
Milo's Kitchen® Treats:
Our dogs deserve only the best. That means treats made in the U.S.A. with real chicken or beef as the #1 ingredient, and no artificial flavors and colors.
·         Milo's Kitchen® Home-style Dog Treats believes dogs deserve treats made with the same quality of ingredients and care that you want for your food. That's why we made a treat truck just for dogs!
·         Each recipe is carefully prepared to bring out all the flavors your dog loves. Milo's Kitchen makes a unique line of mouthwatering varieties for your dog including: Chicken Meatballs, Beef Sausage Slices with Rice, Steak Grillers Recipe, Chicken Grillers Recipe, Grilled Burger Bites, and Chicken Jerky Recipe.
Meet Molly-Pup in Training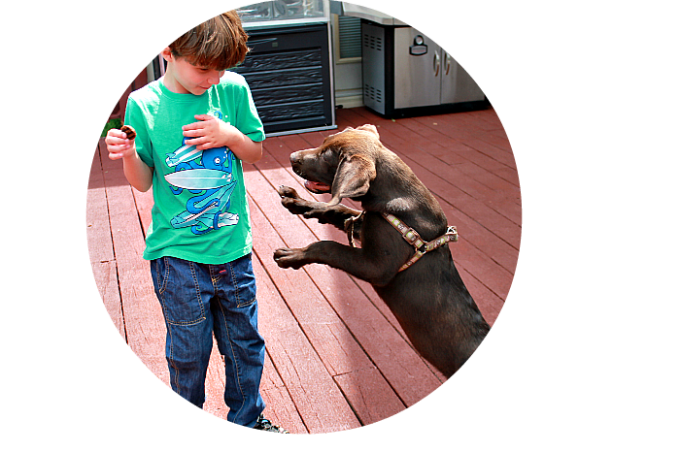 Molly is my Chocolate Labrador Retriever pup in training. She is only 14 weeks old and is still learning to do her business outside and to come when I call. The Milo's Kitchen Treats are a positive reinforcement for getting Molly to remember what I want her to do and to repeat the good behavior. She is extremely intelligent, but needs lots of shaping to get her to be an obedient companion. Consistency and constant praise for accomplishing commands is the key to puppy training success. As you more than likely know, most dogs are highly food-motivated and she is no exception, so the treats are a powerful tool in our daily training routine. She seems to love them! Why wouldn't she? The treats look and smell appetizing and are made with real meat. I'm not saying you should slap them between buns and try them yourself, but they do look rather yummy!
Milo's Kitchen Treat Truck
Have a fussy dog and want to see if your furry friend likes the treats before purchasing them? Pack up your four-legged friend and get your tails waggin' because Milo's Kitchen Treat Truck is hitting the road! Your dog is invited to try free samples of Milo's Kitchen treats so you can figure out which varieties will have your dog begging for more. Along with the free treats, you and your canine buddy can enjoy the Milo's lounge and fun personalized giveaways. And, because pet owners know there is no such thing as too many pictures of dogs, there will also be a Milo's Kitchen photo booth set up ready for you to get some family portraits taken!
For N.Y residents, the Milo's Kitchen Truck will be in the area on:
September 5th – New York, NY, Williamsbridge Dog Park
September 7th – New York, NY, Adoptapalooza, Union Square Park
*Dog parks are subject to change due to weather and foot traffic
To check to see if the Milo's Kitchen Treat Truck is traveling to an area near you, visit http://mktreattruck.com/ for the schedule.
Stay Connected
Milo's Kitchen website: http://bit.ly/1wW01FG
Milo's Kitchen Facebook: http://on.fb.me/1nIvxoF
Milo's Kitchen Twitter:  http://bit.ly/TQKCH1
Milo's Kitchen Treats Gift Pack Giveaway!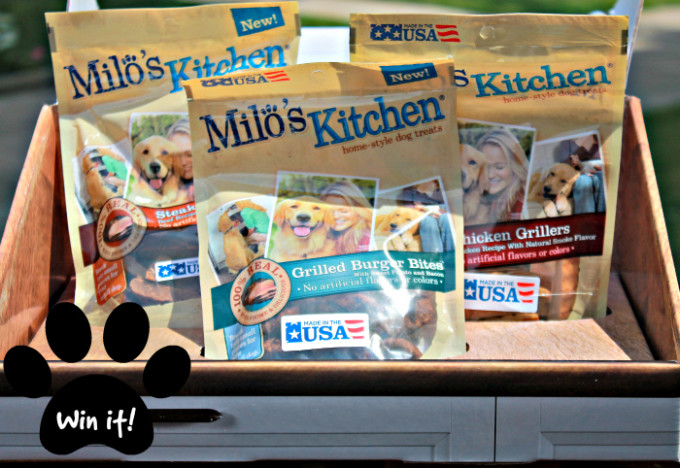 Courtesy of our friends at Milo's Kitchen, a lucky reader will receive a gift pack including:
Three varieties of Milo's Kitchen dog treats

$25 Visa Gift Card
To enter the giveaway, please follow the instructions provided on the Rafflecopter form. Any comments are welcomed below, but won't count towards the giveaway. Only entries using the Rafflecopter form will be eligible for prize. Thank you!
Open To US Residents Only- age 18 + Ends August 1st, at 11:59 pm (eastern time)! Enter Daily!
[field name= iframe]