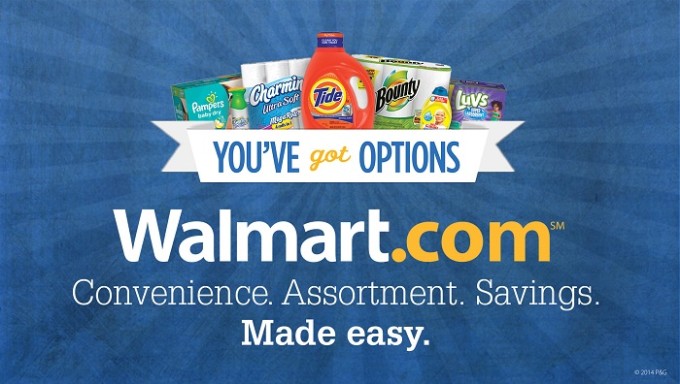 "The Walmart gift cards and information have been provided by P&G."
With the summer fun in full swing and the plans of vacations keeping you busy, the last place you need to be is in a store shopping for household essentials! Am I right? I mean who really wants to be waiting in line to cash out toilet paper when the day is beautiful and the beach is calling? With that being said, I find myself loving the convenience of ordering products online and having them delivered to my door!
When it comes to household products the family can't live without, I do most my shopping at my local Walmart. Their prices are difficult to beat and when you are on a tight household budget getting the most for your dollar is vital, especially on products you use daily. But during the summer months and the back-to-school rush, I would rather spend my time completing important errands or devoting extra time with the kids instead of having to be in a crowded store purchasing cleaning products and other staples. Thanks to Walmart.com easy to use ordering service, I am able to enjoy the convenience of ordering from my smartphone or PC and having the items shipped to my desired location. I still have the entire assortment and savings of shopping for typical household items I normally purchase at Walmart, but avoid the hassle of having to drive to the local Walmart and interrupting the fun summer day with shopping. In fact, I can be sitting on the beach and realize I am running low on laundry detergent and grab my phone to place an order to be delivered in two days. Or order the products and have them delivered for FREE to my local Walmart for pickup with the Site To Store option.  Here is more information about Walmart.com.
By shopping for household items on Walmart.com or by using the Walmart smartphone app, you are giving yourself the option to shop wherever and whenever you want – at your own convenience.

Walmart.com offers the great variety and savings on everyday low prices that you've come to love at your local Walmart, especially on your favorite P&G products.

You can choose to have your purchase shipped directly to your house (shipping is free if you spend $50 or more) or shipped for free to the nearest Walmart location for a quick and easy pick-up with Site to Store.

Walmart.com offers different payment options, including the option to Pay with Cash if you don't want to use a credit card online.

By using the Walmart smartphone app, you can easily build a shopping list by scanning all the products you're ready to purchase again.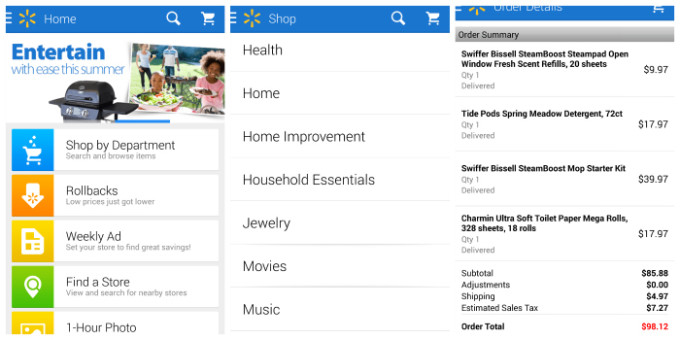 Recently, I had the pleasure of shopping at Walmart.com to purchase some everyday P&G favorites such as Tide laundry detergent, Charmin toilet paper, Swiffer Bissell SteamBoost Mop Starter Kit, and Swiffer Bissell SteamBoost Steampad Open Window Fresh Scent Refills. The entire process was a cinch! I just used the Walmart smartphone app to shop the "Household Essentials" category, found the items I needed and placed them in my cart. Then I entered my payment information and chose the delivery method I desired.   The products came to my door within two days in a large box that was very well packed. Trouble free shopping, items came in perfect condition, and I just need to scan the product packaging to build the shopping list when I am ready to purchase them again. What's not to like? The experience was fantastic and I will definitely be using Walmart.com again to purchase my P&G preferred products!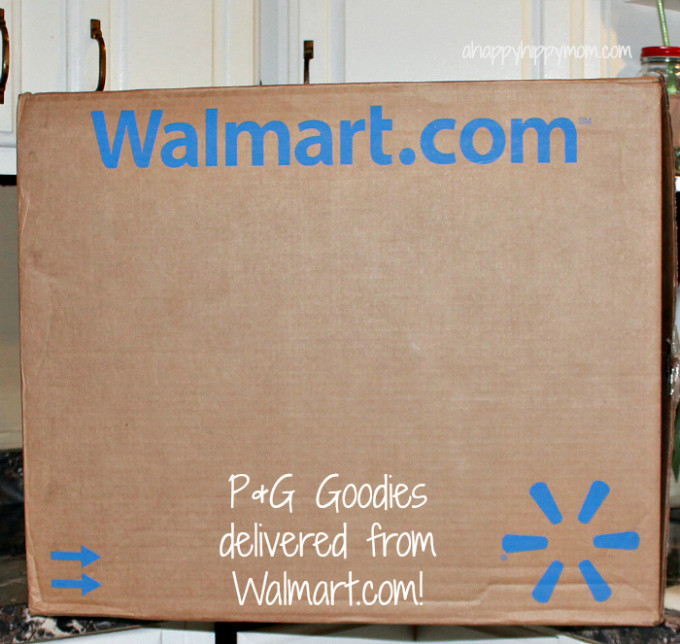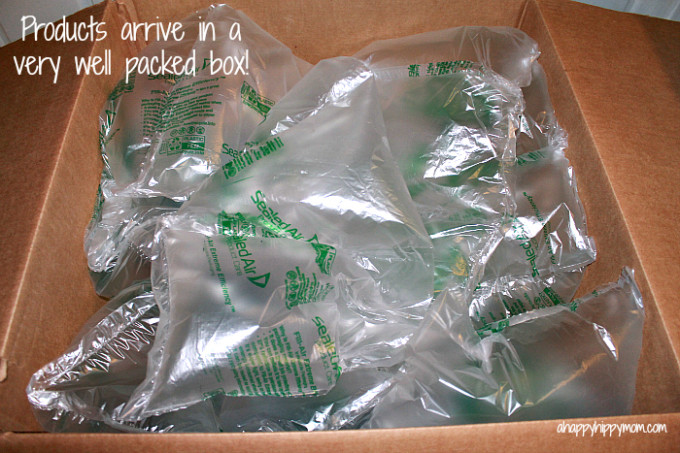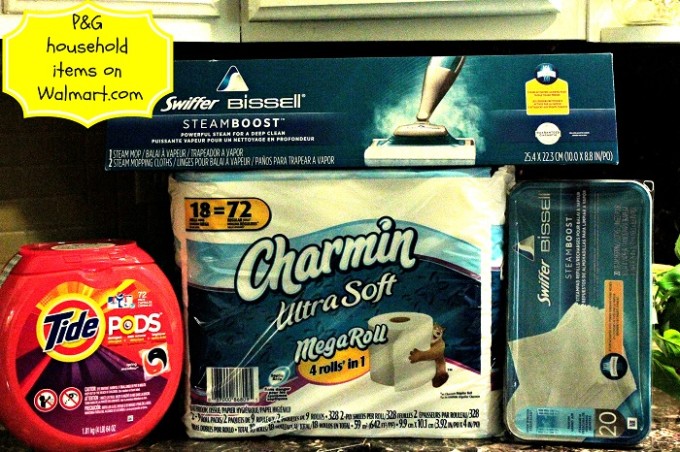 For your convenience, here is a list of household items that your might find useful for your next purchase on Walmart.com.
–          Tide 2x Ultra For High Efficiency Machinest Liquid Laundry Detergent: http://bit.ly/UMSmuS
–          Bounty Select-A-Size Paper Towels: http://bit.ly/1lW2J9v
–          Charmin Ultra Soft Toilet Paper Mega Rolls: http://bit.ly/1oHcVpD
–          Charmin Ultra Strong Toilet Paper Mega Rolls: http://bit.ly/1qenkGK
–          Pampers Cruisers Diapers: http://bit.ly/SUDJUx
–          Pampers Sensitive Baby Wipes: http://bit.ly/1im8e1N
–          Tide Pods Spring Meadow Detergent: http://bit.ly/1uDqqUF
–          Swiffer Dry Sweeping Sweeper Cloths Refills: http://bit.ly/1nhel3F
–          Bounty Paper Towels Giant Rolls: http://bit.ly/1yjVQ7g
–          Pampers Swaddlers Diapers: http://bit.ly/1qenXjH
–          Luvs Leakguards Super Absorbent Diapers Super Pack: http://bit.ly/1nheKD8
–          Pampers Baby Dry Diapers: http://bit.ly/1qeojqr
–          Swiffer Bissell SteamBoost Mop Starter Kit: http://bit.ly/1im9p1b
Oh! Also, I wanted to add that the Walmart smartphone app makes it simple to find Rollbacks, Value of the Day, and other Special Buys so you can quickly scoop up low-priced hot items before they are GONE!
Do you shop at Walmart.com? If yes, what is your favorite item to purchase? If no, what is keeping you from trying the convenient shopping service?
$25 Walmart Gift Card Giveaway!
Courtesy of P&G, one lucky reader is going to receive a $25 Walmart Gift Card to help purchase their favorite P&G staples! To enter the giveaway, please follow the instructions provided on the Rafflecopter form. Any comments are welcomed below, but won't count towards the giveaway. Only entries using the Rafflecopter form will be eligible for prize. Thank you!
Open to to U.S.  Residents, ages 18+.  Ends August 18th at 11:59 pm (eastern time)! Enter Daily!