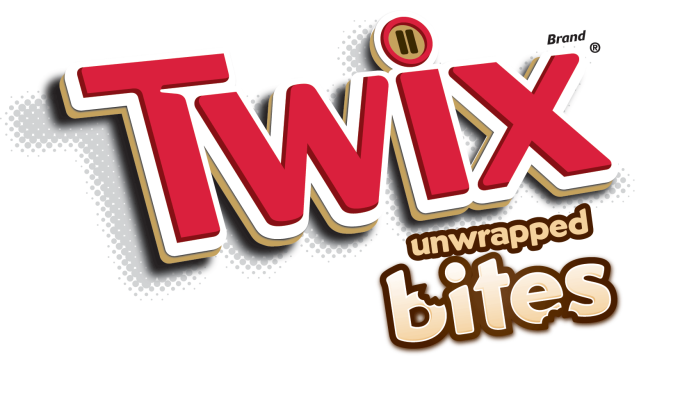 Have you had the chance to try the new TWIX BITES? They are absolutely delicious! The new candy has all the great taste of smooth caramel, rich chocolate and satisfying cookie crunch you get in a full-size TWIX Bar, but are now in fun bite-size pieces! YUM! Plus, TWIX Bites are unwrapped and now available nationwide in two convenient sizes – 2.83-ounce sharing size and 7.0-ounce resealable stand-up pouch – that are perfect for sharing or nibbling on the go! Not to mention, they are also awesome for adding to your favorite cookie or cupcake recipe!
If there was one bag of TWIX BITES left on this earth and you were the owner, who would you share your TWIX BITES with? Well I would share my last candy bites with my best friend who just happens to be my hubby. Here is why…
[field name= iframe]
I mean how could I resist that?
Anyhow, we all know sharing is the ultimate caring, so I am happy to be able to have the opportunity to give one of my beloved readers a TWIX Bites Movie Prize Pack that includes a $15 Fandango gift card, 2 sharable bags and a larger resealable bag of TWIX Bites! But before we get to the giveaway, with such big taste in such small bites, you're probably wondering why they didn't think of this sooner? Check out the funny TWIX Bites video player below to see one excuse why!
[field name= iframe1]
That must have been the 80's! Am I right? To hear decade-by-decade excuses as to why they didn't come up with the fun bite-size idea faster, call 1-844-WHY-SO-LONG!
To learn more about TWIX Bites and to tell the brand who you'll share your TWIX® Bites with, visit the Facebook page at http://www.Facebook.com/twix.us.
Website – www.twix.com/
TWIX Facebook – www.facebook.com/twix.us
TWIX YouTube – www.youtube.com/TwixVideos
TWIX Bites Movie Prize Pack Giveaway!
Open To US Residents Only- age 18 + Ends JUNE 14th, at 11:59 pm (eastern time)! Enter Daily!
Each household is only eligible to win One (1) TWIX Bites Movie Prize Pack containing 3 Twix Bites Bags and 1 $15 Fandango Gift Card via blog reviews and giveaways. Only one entrant per mailing address per giveaway. If you have won the same prize on another blog, you will not be eligible to win it again. Winner is subject to eligibility verification.
[field name= iframe2]
Disclosure: Assets included within this message were delivered to me to promote TWIX Brand.