Summer is almost here and my teen only has two weeks left of school until break! Summer is such an exciting time for all students who look forward to the much needed time away from the pressure of academics. Of course I am super happy to have her home as well, because it is a great time for the whole family to reconnect and relax. With that being said, I worry about learning loss during the summer months for both my children. Summer brain drain can affect teens significantly and make returning to the classroom very difficult if it is not prevented. I asked my daughter how she felt about the loss of knowledge and skills acquired during the school year and she said it definitely has a negative impact in the subjects of math and science. She feels like she has to play catchup the first few months after returning to school in the fall, which gives a stressful sense of being behind in her class.
Promote Summer Learning With Sphero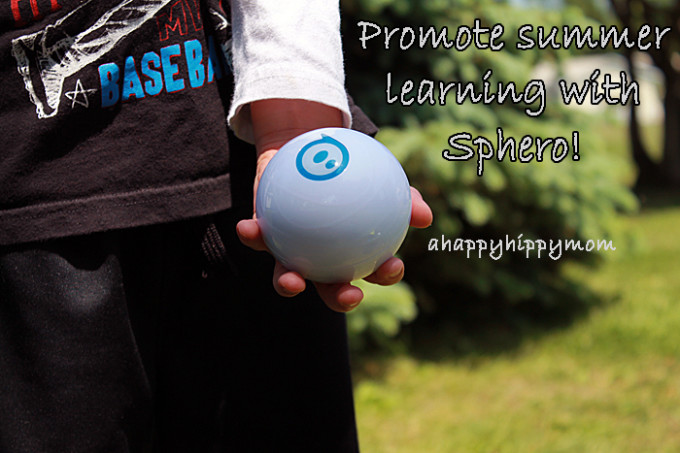 As a concerned parent I want to combat learning loss, but do it in a pleasurable way! The summer should be an enjoyable time for everyone. Don't you agree? Kids need to learn that building skills and preparing them for the future does not necessarily have to be boring and taught in a traditional classroom setting! Gaining knowledge can be fun and should be fun and happen anywhere! For instance, Sphero – the world's first robotic ball that kids age 8+ can control from their smartphone or tablet, is fantastic way to teach kids the basic concepts of programming, robotics, and math. The cool innovative toy is an awesome way of fighting summer brain drain and keeping your kid's mind sharp while on summer break.
[field name= iframe]
Adjusts to All Ages
My son (6) and daughter (17) have been playing with Sphero for a week and love it! The great feature about this little robotic ball is that it appeals and adjusts to all ages. My daughter is interested in learning programing and the tech toy teaches the fundamentals of variables, format, expressions, functions, and statements using orbBasic. For high school students, Sphero also helps build skills in formula derivation, physics, geometry, and algebra. On the other hand, my son is more interested in getting Sphero to do tricks and racing the robotic ball over the ramps (included), changing colors, and getting my new puppy to chase it. He is learning how to mix colors, angles, shapes, and practicing logic! From elementary to college, Sphero has something educational to offer via robotics.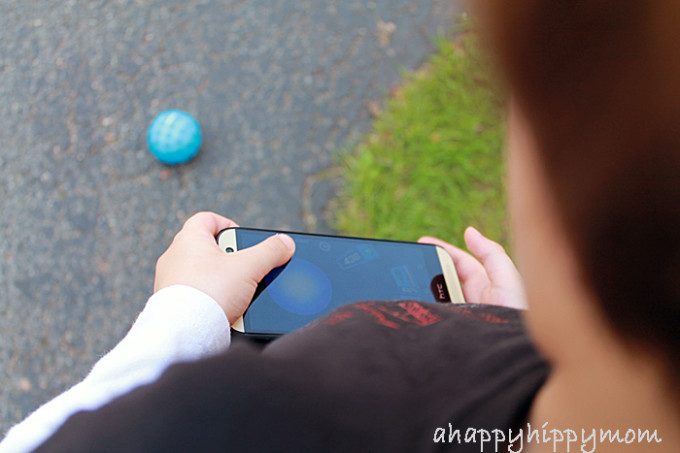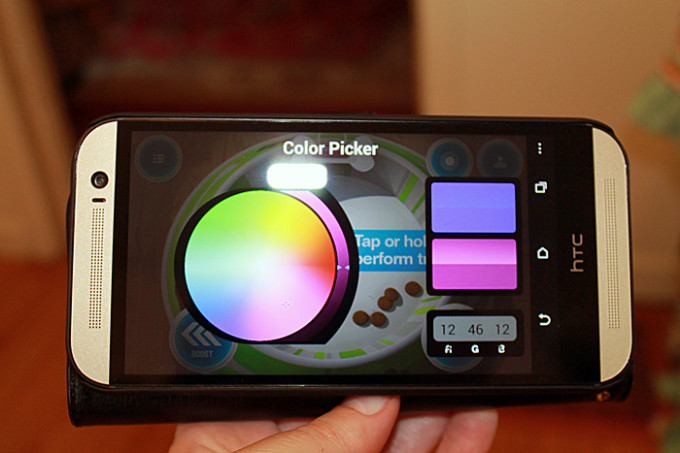 Over 30 Free Apps
Sphero rolls up to a speedy 7 feet per second and pairs to your mobile device via Bluetooth. There are over 30 free apps, kids can play independently or with friends and family. Apps such as The Rolling Dead and Sharky The Beaver are perfect for turning your living room into a video game with augmented reality. For family night there are super fun arcade games such as Nyan Cat SpaceParty, Dark Nebula, Sphero Exile, Doodle Grub, Disc Groove, AstroBall, and more! The driving apps are great for getting the family outside while encouraging creativity. For example, Sphero Macro Draw uses Sphero to draw shapes. Users then can change the color and speed and also share their drawing as a macro to play in Sphero MacroLab. As you can see, Sphero provides exciting educational entertainment in multiple ways!
My son has been enjoying the Sphero Pet app. The free program allows him to drive Sphero using two different themes (one for dogs, and one for cats). He has fun trying to get Molly (our new chocolate English Lab) to chase it while trying to make Sphero do tricks, spin wildly, and change colors! It keeps him busy for hours or until Molly tires out!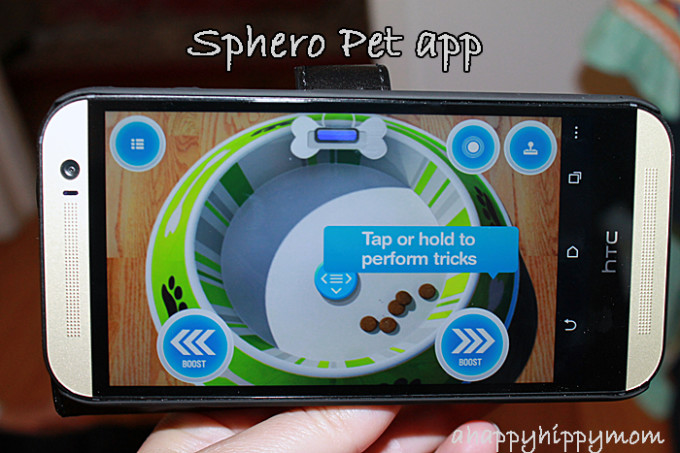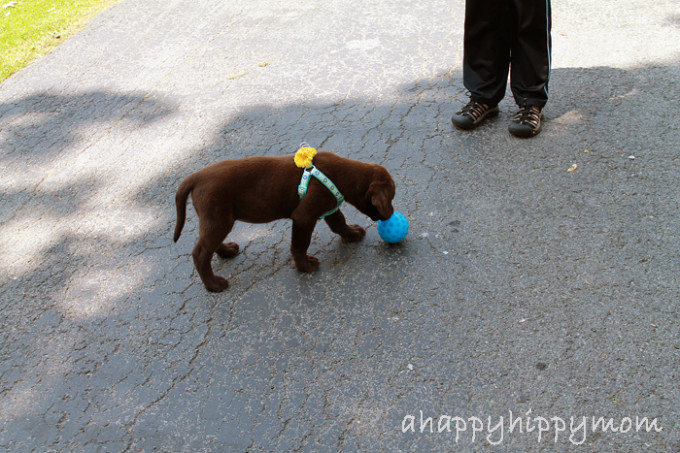 Orbotix Nubby Cover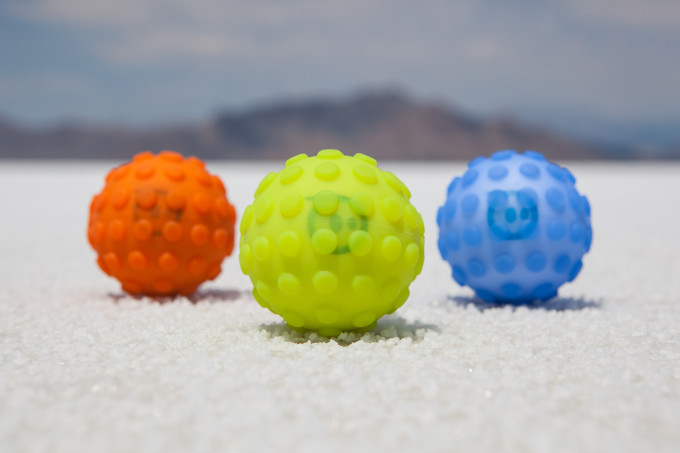 Sphero is extremely durable all on its own, but for added protection against scratches and scuffs I recommend getting a Nubby Cover. Besides the fact Nubby helps protect Sphero against the elements, it also gives the robotic ball better traction in dirt, gravel, and water (yes Sphero can be used in a swimming pool)! The cool cover is currently available in three unique colors: Sphero Blue, Cyber Yellow, and Adventure Orange. You can find Nubby Covers on GoSphero.com for $14.99
What's In the Box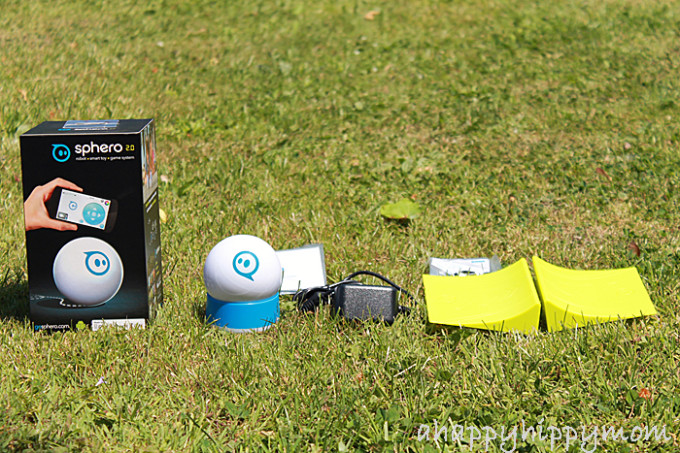 Sphero-the robotic ball
   Pop-out ramps
   Inductive charging base
   Quick Start guide
   Endless free games and apps available on iTunes and Google Play.
Compatibility
Sphero is compatible with iOS and Android devices.
Conclusion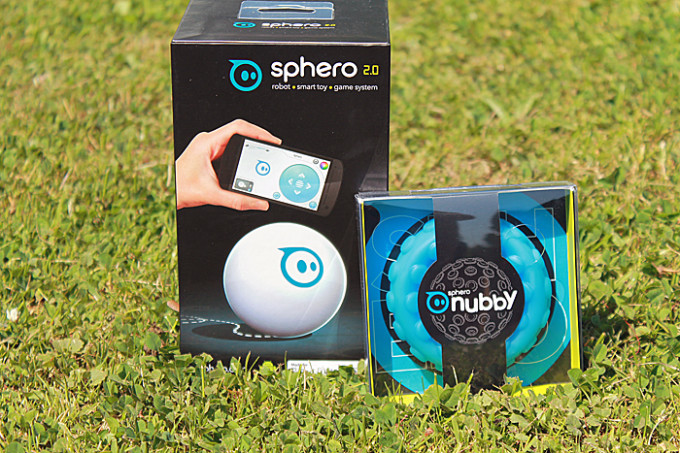 Preventing summer brain drain and encouraging educational learning out of the classroom should be enjoyable! The last thing a student wants during summer break is more academic pressure and boredom! Sphero encourages kids to practice math skills, inspires creativity, and gets them interested in the world of programming with a fun means of mixed-reality gameplay. Recommended for ages 8+ (my son is 6 and was able to grasp the driving concepts), the smart toy provides hands-on, open-ended play for hours of entertainment and learning.
Sphero SPRK Program
Sphero is on a mission to make learning fun and inspire the innovators of tomorrow. Check out the Sphero SPRK (Schools, Parents, Robots, Kids) program which helps kids understand the basics of programming, robotics and math. Visit GoSphero.com/Education for more information.
Buy it Now and SAVE!
Sphero has a suggested retail price of 129.99. From May 30 through June 15, celebrate Father's Day with a $99 Sphero 2.0 special.
Stay Connected
Get all the latest news and updates on Sphero at Twitter.com/GoSphero and Facebook.com/GoSphero