"The Goodyear Eagle Sport All-Season tires, information, and gift card have been provided by Goodyear."
One thing you learn living in NY is the weather can change at the drop of a hat. The sun might be shining and the roads look clear, but a few miles down the way there could be a blizzard happening. Seriously, the weather here is sometimes that erratic and having the right type of tires on your car to be able to adapt to the crazy weather conditions is crucial.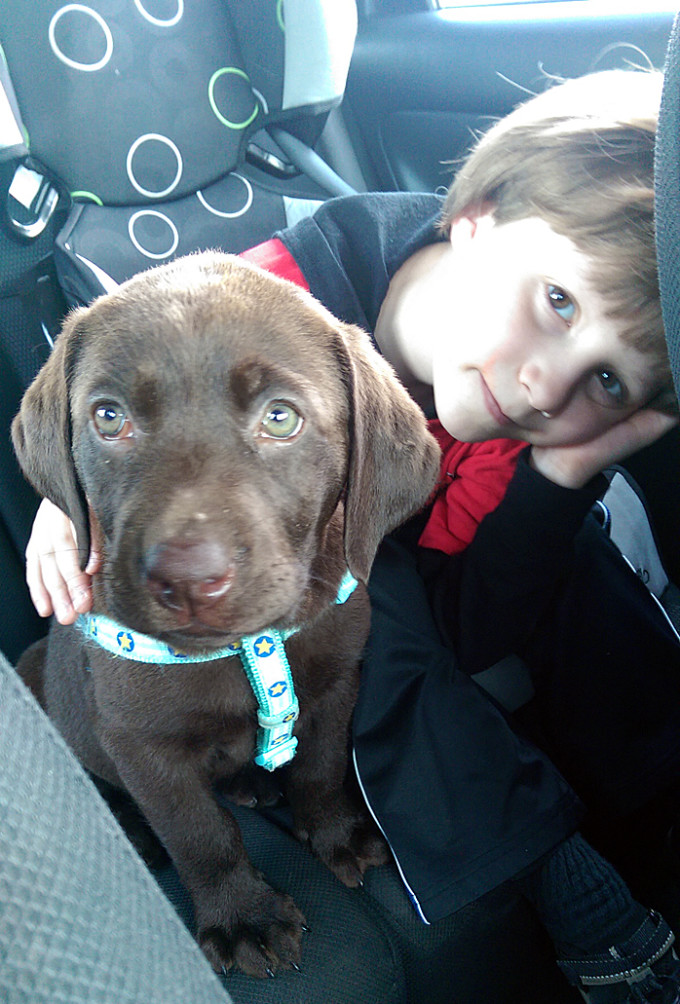 I have a lot of precious cargo (hubby, kids, and fur babies) riding on my tires, so choosing tires which are able to handle the unpredictability of all four seasons is extremely important. However, choosing the correct tires can be difficult. It is not always easy to find a product that is reliable and performs the way you want it to. This is why I am very excited to have the chance to test out the Goodyear Eagle Sport All-Season tire! Goodyear is sending our family 4 new tires to review and I will be sharing my experience with you in just a few weeks. Here is what the company has to say about the tires.
For over 100 years Goodyear has been creating innovative products and services that set the technology and performance standards for the tire industry. As a recent recipient of the 2013 Women's Choice Awards for "America's Best" Premium Brand Tire; Tire Retailer; and Auto Service Retailer; Goodyear is continually striving to put excellent performing tires on the road, applying time-honored customer care, innovation and expertise to the Goodyear Eagle Sport All-Season model.
The Goodyear Eagle Sport All-Season tire features responsive handling and confident all-season traction.
This new high-performance tire also carries a 50,000-mile tread life limited warranty.
In the tire, an innovative tread compound offers outstanding wet and dry performance, with enhanced grip in ice and snow. The use of silica in the rubber compound of the tread helps to improve treadwear and all-season traction.
The tread design is asymmetric with full-depth sipes that offer biting edges as the tire wears. A rim protector feature helps to protect wheels against accidental curb damage.
A 50,000-mile tread life limited warranty? WOW! The tires sound amazing! I can't wait to try them! Keep watching for my review and enter below for the chance to win a $100 Visa GC!
Goodyear $40 Mail-in Rebate
Now through July 31st, Goodyear is offering a $40 mail-in rebate when you purchase a set of 4 Eagle Sport All-Season tires! You can double your rebate to $80 by making your purchase on the Goodyear Credit Card.
For more information about Goodyear and the Goodyear Eagle Sport All-Season tire, visit the website at Goodyear.com.
$100 Visa GC Giveaway!
Courtesy of Goodyear, a lucky reader will receive a $100 Visa GC to spend as they choose! To enter the giveaway, please follow the instructions provided on the Rafflecopter form. Any comments are welcomed below, but won't count towards the giveaway. Only entries using the Rafflecopter form will be eligible for prize. Thank you!
Open To US Residents Only- age 18 + Ends July 31st, at 11:59 pm (eastern time)! Enter Daily!