[field name= iframe]
Behind every good cook is a great kitchen drawer! Am I right? Sharp cutlery, useful utensils, nifty gadgets, favorite bakeware, and cool household products go into creating the perfect delicious dish! Every cook has a secret kitchen drawer packed with cooking arsenal at their disposal to help make epic meals and I am going to give you a peek inside my drawer to see what items are in mine. These products make my time in the kitchen more fun and bring out the ultimate inner cook within me I never knew I had hiding inside!
Good Cook gave me a list of over 100 items to choose from to build my ideal drawer. I had to narrow my selection down to 15 products and use at least 7 of them to create my signature dish. So, after many hours (literally) of consideration I decided upon the 15 products below that I believe every cook should have in their kitchen drawer. Whether you are a novice cook or a kitchen expert, I think these products are an ideal match for anyone looking to prepare a simple or extraordinary dish in a breeze. I really believe you are going to LOVE the Good Cook tools and gadgets I have chosen and if you a agree these items are the perfect addition to your kitchen drawer then you can enter to win all of them in the Good Cook Build Your Kitchen Drawer Sweepstakes, which starts June 2, 2014 and ends July 14, 2014. Here is my kitchen drawer!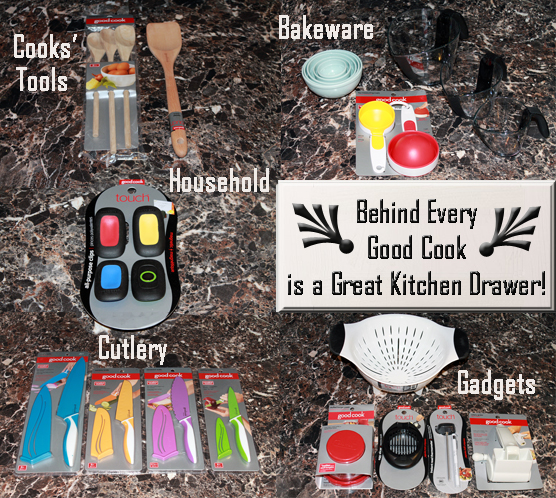 Cutlery
Every kitchen needs a good set of knives to chop, mince, slice, and dice! Nothing is worse than trying to cut vegetables or meat with a dull knife that sticks to everything! Good cutlery makes time in the kitchen go easier and much faster. The 4 knives I selected below are incredible and have become my favorite items within my kitchen drawer.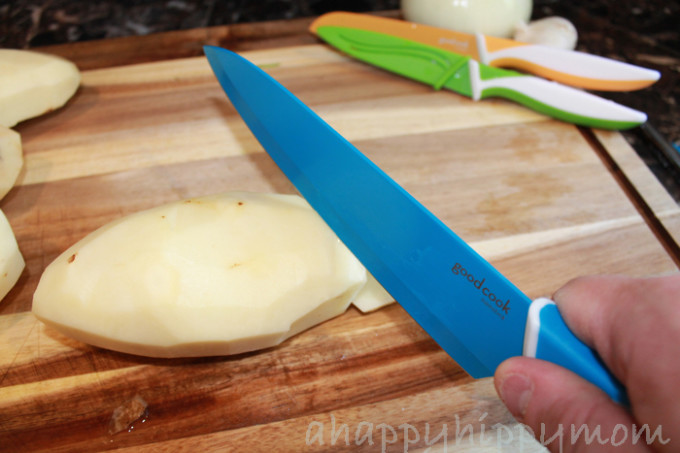 EVERY chef needs at least one excellent knife and this is a gem! The 5" high-carbon steel blade slices through potatoes, onions, hard or soft cheese like butter and fillets like a dream. It contains a nonstick coating, so even slicing brownies or cookie dough is done simply without sticking. I love using it for cutting uniform slices of potatoes, which would normally hurt my hand with an ordinary knife. This chef knife has a soft-grip, ergonomic handle that fits comfortably in my hand. It slices through veggies with little effort and takes the pressure off my hand! Plus, it cleans easily, comes with a safety sheath, and is in a stylish blue color! An essential for anyone's kitchen drawer!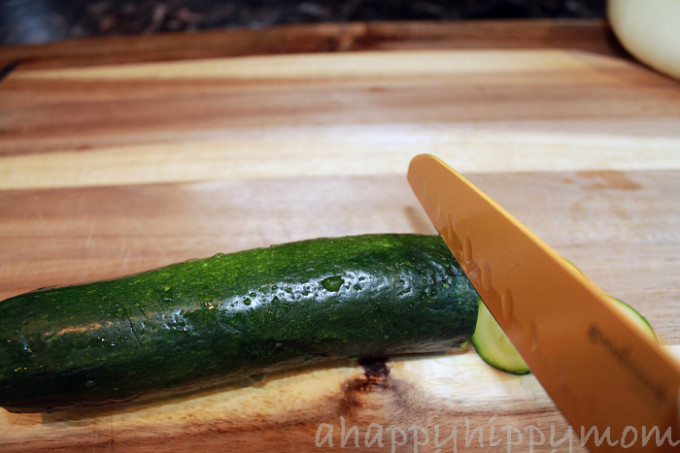 I loathe coating meat, but this extra sharp knife makes it manageable! The soft-grip, ergonomic handle gives better control while slicing and cuts through boneless poultry, fish, or beef with no problem. It is also fantastic for mincing garlic, chopping onion, slicing zucchini, and cucumbers. I use it a lot for preparing stir-fry meals requiring thin slices of meat and veggies. The knife is constructed with high carbon steel to maintain its razor edge sharpness and features an orange nonstick coating to prevent food from sticking. Cleans easily and comes with a safety sheath for safe storing.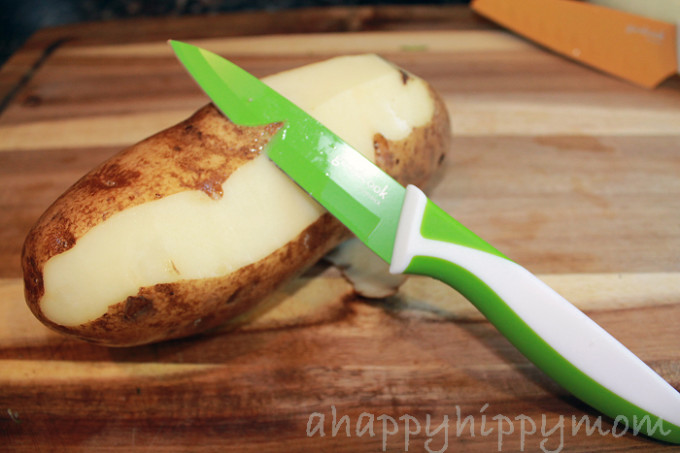 For all those summer fresh fruits and veggies recipes you love to prepare, you will find yourself reaching for this nonstick knife countless times during the day! Great for trimming, peeling, and slicing small foods like apples and baby carrots, the sharp 4" paring knife will soon become a kitchen favorite. I prefer to use the paring knife over a normal potato peeler, because it gets the job done faster without stressing out my wrist and joints. It features a high-carbon steel blade, nonstick hunter-green coating, and soft-grip, ergonomic handle.   Also, it comes complete with a safety sheath for safe storing. A great addition to any kitchen drawer!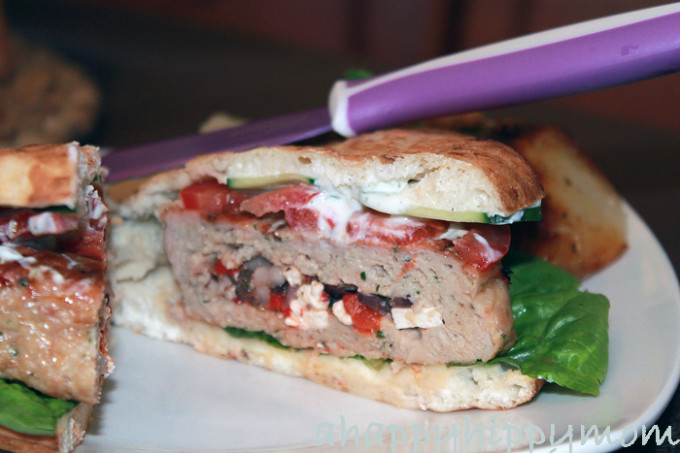 Are you sick of ruining your sandwich masterpiece, because your knife was too dull to cut through its tasty thickness? Grab yourself the Good Cook multipurpose Nonstick Sandwich Knife! This beauty has a wide blade ready to spread condiments and a sharp high-carbon steel blade with serrated edge to cut through the thickest of sandwiches without creating a crumby mess! It is also fantastic for slicing tomatoes, cheese, and lettuce. It's the ultimate sandwich helper in a single tool. Knife features a beautiful purple nonstick coating for easy cleaning, protective safety sheath, and soft-grip, ergonomic handle.
* All the knives above carry the Good Cook Satisfaction Guarantee!
Kitchen Gadgets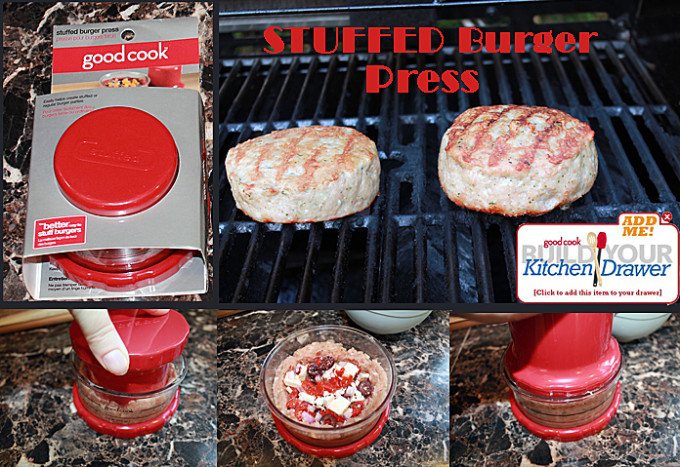 Spice up your grill with stuffed burgers! With summer entertaining finally here you can dazzle your BBQ guests with mouthwatering stuffed burgers that look difficult to make, but in reality were a cinch to prepare! The Stuffed Burger Press creates gourmet burgers in 4 simple steps; create a pocket in meat, fill with choice of toppings, cover with another layer of meat, and press to seal patty! It does not get any easier than that! The burger press features a removable base for easy release and cleaning and three measurement markings ( ¼ , 1/3 , or ½) for desired thickness. Additionally, the cool gadget helps create perfect looking regular burgers too!  A must for the burger enthusiast or BBQ master!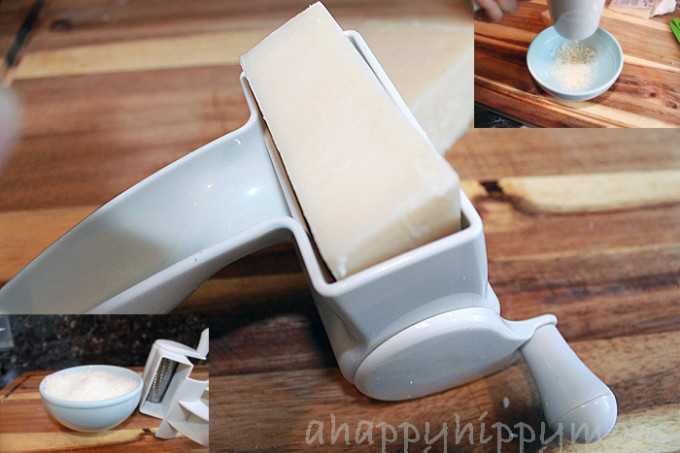 This handy gadget is for the cheese lover who wants to cut time and mess in the kitchen. The Rotary Grater grates hard cheeses directly onto pasta, salads, or other dishes without hassle. It features a durable crank mechanism, extra-wide non-slip plastic frame, heavy-duty stainless steel drum, and easy to grip handle (converts to right or left hand use) for grating in bulk. Also can be used for grating chocolate, carrots, nutmeg, and nuts!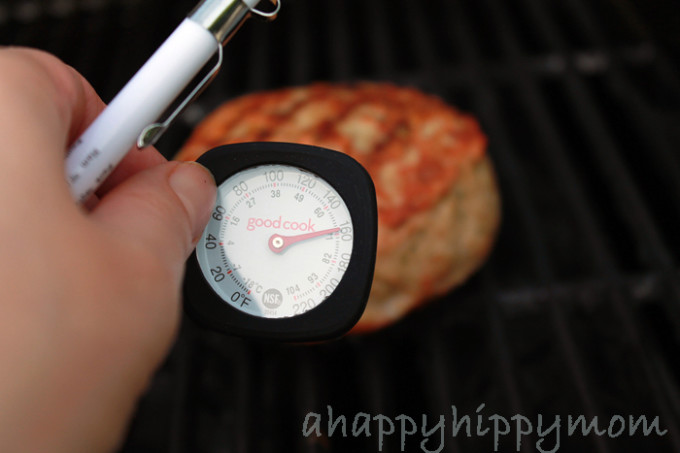 EVERY kitchen should have a meat thermometer for safety and precise cooking! This thermometer is extremely easy to read and comes with a heavy-duty protective case that features a temperature guide for cooking meats to USDA recommended temperatures. Very easy to use for safer meat consumption! If you do a lot of cooking on the grill…you need this in your kitchen drawer!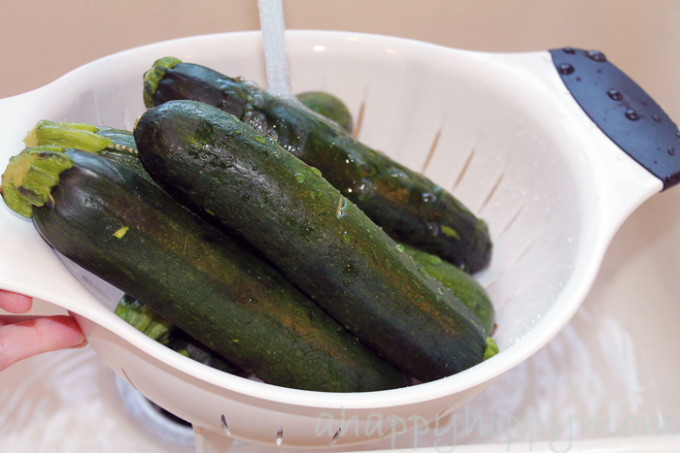 No kitchen would be complete without a colander! The Double Grip Colander contains no-slip soft handles for easy handling and meets all your kitchen produce washing or draining needs. The modern looking colander features a durable design with larger slits for faster draining.
Nothing is better on a hot summer day than a cold egg salad sandwich for lunch! This durable Egg Slicer and Chopper does all the chopping work for you for quick egg salad sandwiches, so you can spend less time in the kitchen and more time enjoying the things you love to do. The gadget features a cushioned non-slip base, stainless-steel wires, and an easy to press handle. Cuts eggs into uniform slices with a single move. It is also dishwasher safe, but hand washing is recommended.
Bakeware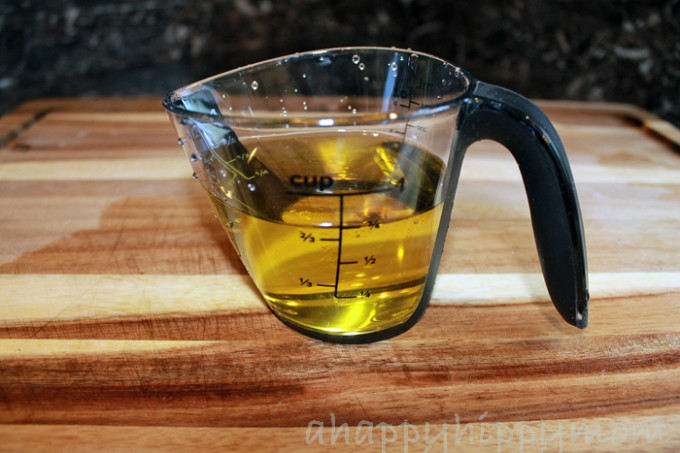 Good cooks know a kitchen has to be equipped with proper dry and liquid measuring tools! Made with quality plastic for years of use, this three piece set meets all your LIQUID measuring needs! Each measuring cup features a tear drop shape for easy pouring, non-slip base for stability, easy to grip handle, and a measure from inside and outside guide. Unlike other cheap measuring sets, if you use these cups as intended they should last you a long time! Plus, they stack inside each other for easy storing. The set includes 1cup, 2cup, and 4cup sizes.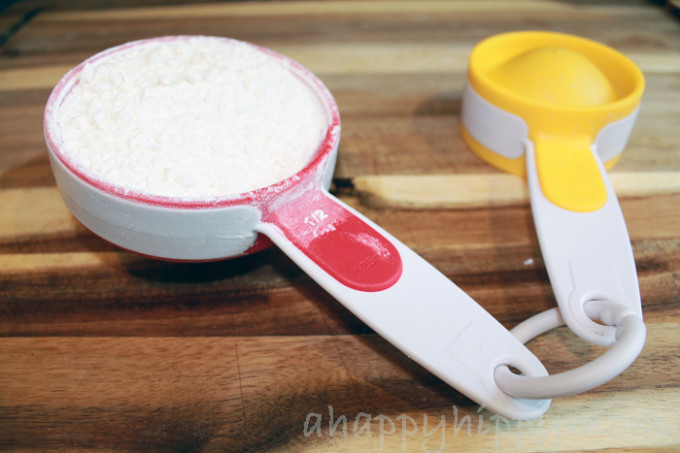 Have limited kitchen space? Grab yourself these awesome flip measuring cups! I love my flip spoon so much I just had to have the flip measuring cups too! The innovative design features durable pockets that flip into different sizes and reduces 4 cups into two! This two piece set has measuring capacities of 1/4 cup, 1/3 cup, 1/2 cup, and 1 cup sizes. They are meant for measuring DRY ingredients and work wonderfully for accurate baking. They come in red and yellow and also contain a connector ring. PERFECT for minimizing kitchen clutter and maximizing space!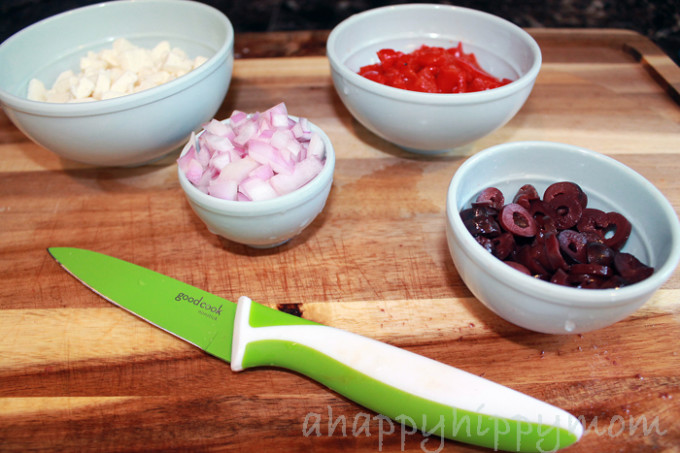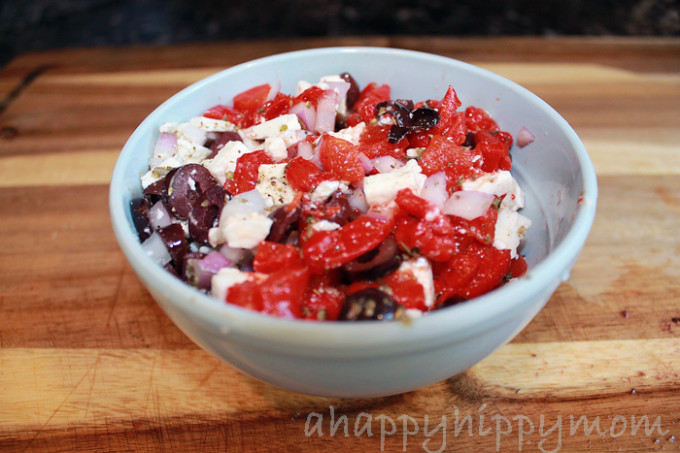 Made of durable BPA free plastic, the 5pc Prep Bowl Set nicely nest to take up minimal space and help make preparing recipes with multiple ingredients much easier. Each bowl features two measuring capacities and come in a pretty pastel blue color. Bowl sizes include 1/4 & 1/8 cup, 1/2 & 1/4 cup, 1 & 1/2 cup, 1-1/2 & 3/4 cup, 2 & 1 cup. They look great in the kitchen and are versatile for all your baking and food prep necessities!
Cooks' Tools
My favorite cooking utensils are made of wood! I love them for stirring sauce, breaking up meat while browning, and mixing batter! Honestly, I search through all my other utensils to grab my wooden spoons and they get the most use out of the items in my drawer. Plus, they last! In fact, I have one wooden spoon I have used for over 10 years! No kidding! This set only costs $3.89 and features 3 assorted sizes for various cooking tasks. The spoons are made of non-porous solid wood, resist staining, and are safe for use on nonstick surfaces.
Great for flipping hamburgers and sandwiches! The wood turner is made of high-quality wood for style and durability and safe to use on all your nonstick pans. It is 13" long, so if you have a deep pot this is your tool to grab! A great addition to any kitchen drawer!
Household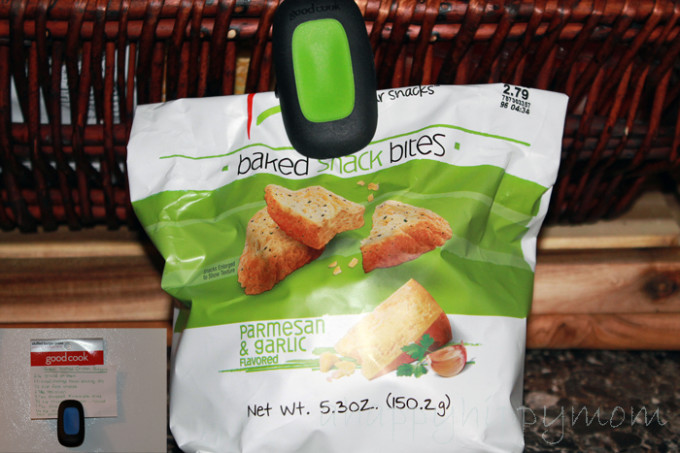 Save money by keeping your snacks staying fresher with these color coded All Purpose Clips! The set features four clips with built-in magnets that attach to most metal surfaces. The clips have tons of household uses like displaying your child's drawings or memos on the fridge, recipe holder, and more! They are made of durable plastic and feature a rubberized texture. A fun item every kitchen drawer should have!
Greek Stuffed Chicken Burgers with Boureki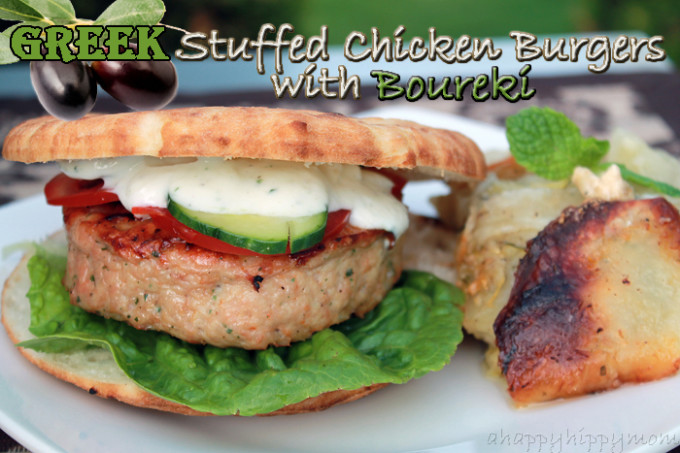 For my signature dish I decided to make Greek Stuffed Chicken Burgers with a side of Boureki. I wanted to put the Burger Press to the ultimate test while giving you some ideas of how to spice up your BBQ season with unique dishes. Cooking the same old burger or steak on the grill can be boring, so a good idea for summer entertaining is to create a theme night! If you are planning BBQ parties have guests bring a dish that matches with whatever the theme is. For instance, you could use the two recipes I am sharing with you to build your own Greek night. Summer months are meant for having fun with the family! Enjoy it by getting creative!
For anyone who has made chicken burgers you probably know how things can become very sticky! Ground chicken is not the easiest to work with, because it is very soft. However, even though the chicken ranch mix texture was sticky, the Good Cook Burger Press helps to prepare the burgers with ease! The burgers came out perfectly round, juicy, and thick! Plus, all the stuffing stayed inside! I couldn't have asked for a better turnout.
As far as the Good Cook Kitchen Drawer Challenge, I was able to use 12 of the items in my drawer creating the two dishes. I placed the photos from the recipes with each Good Cook item, so you could get a better look at each item.  I probably could have incorporated the wooden spoons and wood turner (flipping the burgers) somehow, but could not figure out how to throw in the egg slicing gadget. However, I know I will be getting plenty of use out of those 3 items in the future!
What do you think? Do my 15 items make up your ideal Kitchen Drawer? If not, build your own Kitchen Drawer with the Good Cook items (starting June 2) you would like to win by adding the participating products using the "ADD ME" icon. Or simply choose one of the other featured Kitchen Expert Blogger drawers and enter it for a chance to win! Good luck and happy cooking!
Save 25% Off at Good Cook!
During the contest, all selected items on goodcook.com will be 25% off!
Stay Connected
Like the Good Cook Facebook page
Follow Good Cook on Twitter ! Help promote this event using the hashtags #goodcookcom or #kitchendrawercontest !
Check out Good Cook on Pinterest

Greek Stuffed Chicken Burgers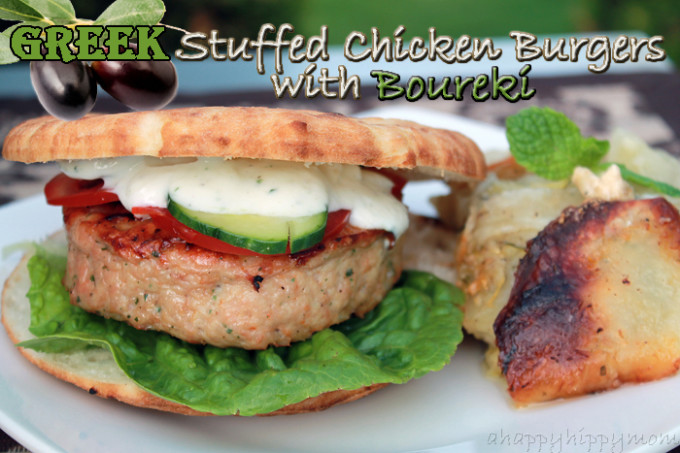 Ingredients
• 2 pounds ground chicken
• 1 package (1oz) dried Hidden Valley Ranch mix
• ½ cup crumbled feta cheese
• ½ cup chopped roasted red pepper
• 2 tablespoons chopped red onion
• 2 tablespoons chopped kalamata olives
• 1 tablespoon olive oil
• ½ teaspoon dried oregano
• ½ teaspoon salt
• ¼ teaspoon pepper
• 4 whole pita breads
• 4 lettuce leaves
• 4 slices tomato
• 1 small cucumber, sliced
• ½ cup Greek yogurt ranch dressing
Directions
In medium bowl, combine ground chicken and ranch mix. Stir until fully mixed.
Using a small bowl, combine the cheese, chopped red pepper, onion, olives, oil and oregano.
Place chicken mixture (about the size of a large meatball) in bottom of press. Use "stuffed side" facing down to create a pocket. Fill with topping mixture. Cover stuffed pocket with a layer of ground chicken mixture. Use press with "pressed" side facing down to seal the patty.
Grill patties, covered, over medium-hot heat for about 6-8 minutes on each side or until a meat thermometer reads 160°. Serve each stuffed burger on a pita with lettuce, sliced tomato, cucumber and Greek yogurt ranch dressing.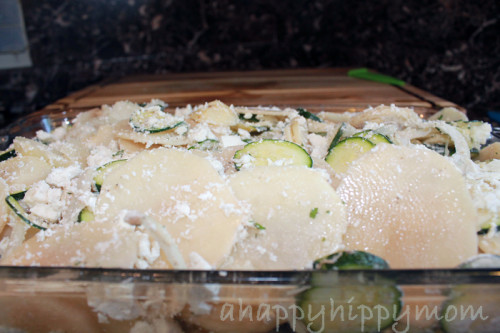 Ingredients
6 small zucchinis, washed, thinly sliced
4 large potatoes, peeled, sliced into thin rounds
1 large Vidalia onion, chopped
¾ cup olive oil
4 garlic cloves, minced
1 lb, ricotta salata crumbled
1 ½ cups pecorino romano grated cheese
2 tablespoons fresh mint, minced
salt and pepper to taste
½ cup flour
¼ cup water
Directions
Preheat oven to 350 degrees F (170C).
Combine the potato, zucchini, and onion into a large bowl and sprinkle with ½ cup flour, salt and pepper to taste. Add the cheese, garlic, mint, and olive oil. Thoroughly mix to coat all slices.
Pour mixture into a greased (olive oil) 11 X 15" baking dish.
Press down on mixture to compact. Carefully pour water over top.
Bake for about 1 hour and 30 minutes or until potatoes are tender. Add a splash more water if mixture looks too dry.
Allow to cool 10 minutes before serving.
 [field name= iframe1]