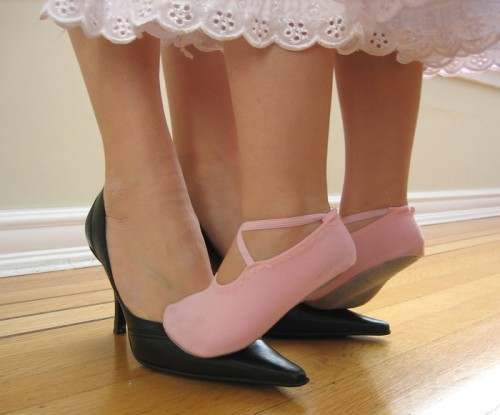 Are you prepared for Mother's Day? It is quickly sneaking up on May 11th! With the special day just around the corner, it is time to turn our focus on ways to honor Mom in 2014. I guess you could always give her the predictable bouquet of flowers or box of confectionery candies and chocolates to show your appreciation for her bringing you into this wonderful world. But why not get more creative this year and stun her with something she is able to enjoy all year long like an awesome pair of SOL REPUBLIC Master Tracks headphones?
For Moms who need to TUNE IT OUT: SOL REPUBLIC Master Tracks X3
Lightweight and extremely comfortable, SOL REPUBLIC Master Tracks will provide Mom with endless hours of incredible sound while she immerses in the ultimate music experience. We all know Moms need less noise in their lives, right? These stylish, virtually indestructible headphones deliver superb noise isolation so she is able to take a moment out for herself, curl up on the couch, and watch her favorite show on the iPad without outside interruption.   The gift of relaxation and silence! I cannot think of anything more fitting this year for Mother's Day!
SOL REPUBLIC Master Tracks Features
X3 sound engine speakers- delivers balanced sound with powerful bass, clear highs and supreme vocal accuracy
3-button mic + music control – Lets you adjust the volume, pause/resume/skip music tracks and answer/hang-up calls. The high clarity mic allows for clear phone conversations.
Virtually indestructible – Constructed of an advanced polymer compound. The FlexTech Sound Track headband is built to withstand heavy abuse.
Interchangeable Headbands- The Tracks family of headphones can be REMIXED with a stylish selection of virtually indestructible headbands to add your own personal style. (sold separately).
Device Compatibility- Designed specifically for full feature compatibility with recent generations of Apple devices, but most likely will work with Android and Windows devices that use a 3.5mm jack.
SonicSoft Speaker Pads- Flexible, super soft noise-isolating ear cushions let you enjoy your music in comfort for hours.
Slim Fit Carrying Case- Included with purchase is a Slim-Fit water-resistant carrying case that zips up to protect and transport your SOL REPUBLIC headphones.
One Year Warranty
Buy It
SOL REPUBLIC Master Tracks are available in three fashionable colors including Electric Blue, Gunmetal, and White for the suggested retail price of $199.99. Purchase online at www.solrepublic.com or professional audio retailers worldwide, including Target and Best Buy.
SOL REPUBLIC Master Tracks XC
Turn it up a notch and regain your top child status by surprising Mom with SOL REPUBLIC Master Tracks XC! The headphones are studio tuned by music producer, writer and DJ Calvin Harris and deliver the ultimate listening experience with professional sound. These headphones have AMAZING clarity! I know because I have tested them for the past week and LOVE THEM! Also, the headband on the XC has a padded velvet inside vs leather and is very comfortable. Plus, they come in a gorgeous 'singularity red' finish. Check it out!
Buy it
SOL REPUBLIC Master Tracks XC have a suggested retail price of $249.99. The headphones are available for purchase online at Sol Republic's website or at professional audio retailers worldwide, including Target and Best Buy.
Personal SOL Republic Experience
Over the past year I have had an opportunity to test several different SOL REPUBLIC products including SOL REPUBLIC Relays, Tracks AIR (wireless headphones) and most recently the Master Tracks X3 and Master Tracks XC (Studio Tuned by Calvin Harris). Each different product delivers a unique music listening experience providing superb quality at a more than reasonable price. I cannot rave enough about the company and recommend them without hesitation.   They even made an earbud fan out of me with their stay-in Relays! However, you don't have to take just my word for it. Check out their website for hundreds of happy customer reviews. Their products all have at least 4 out of 5 stars!
About SOL REPUBLIC
"SOL REPUBLIC is a global consumer electronics company dedicated to enhancing people's lives through style, sound and technology. Comprised of music fanatics, SOL REPUBLIC develops its products from the ground up to look, sound and feel unlike anything else in the market."
Stay Connected
Visit the SOL REPUBLIC website for product info and other fantastic Mother's Day gift ideas!
Like the SOL REPUBLIC Facebook page
Follow SOL REPUBLIC on Twitter
Mother's Day SOL REPUBLIC Master Tracks X3 Giveaway!
Courtesy of our very generous friends at SOL REPUBLIC, a lucky reader will receive a pair of SOL REPUBLIC Master Tracks X3 Over-Ear headphones in celebration of Mother's Day! To enter the giveaway, please follow the instructions provided on the Rafflecopter form. Any comments are welcomed below, but won't count towards the giveaway. Only entries using the Rafflecopter form will be eligible for prize. Thank you!
Open To US Residents Only- age 18 + Ends May 11th, at 11:59 pm (eastern time)! Enter Daily!
Keep watching for my SOL REPUBLIC Father's Day Giveaway coming soon!