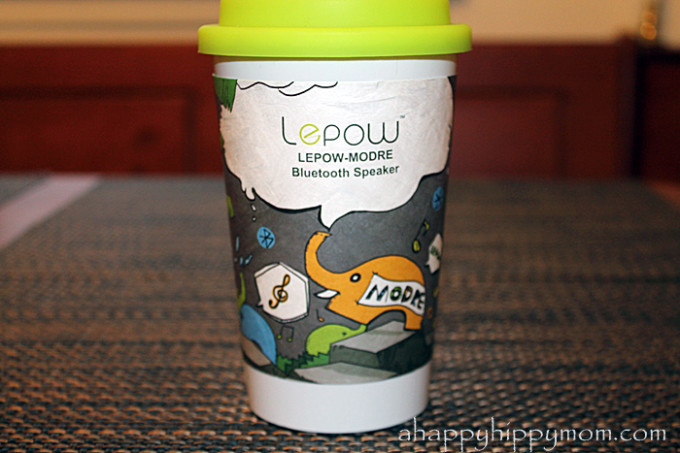 * I was given a free Lepow Modre product sample to try, and write about my experience.  No compensation was received. All views, positive and negative are my own.
Today, I am proud to be featuring a to-go cup!  No, I am just joking!  However, what is inside the cup is a seriously stellar Lepow Modre Bluetooth Speaker!  First of all, this is not your average Bluetooth speaker and you can tell the product was well thought out from the unique 360 degree elephant trunk-like shape to the musical safari design of the very cool reusable cup with a silicon lid that can be used over and over again.  Use the standard size cup for beverages, a pencil holder, herb planter or to amplify the speaker's sound even more!  Everything about this product screams awesomeness, including the high quality "flat" no tangle cables and LOW price!
Little goes a long way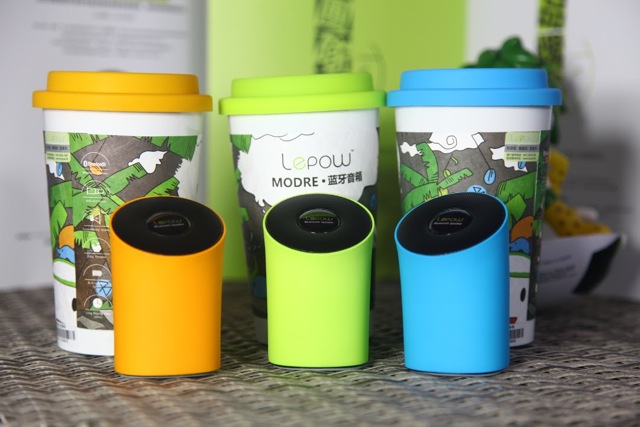 The little Lepow Modre portable Bluetooth speaker measures in only at 3.5 inches tall and weighs less than 7 ounces.  Designed by a Red Hot Award winner, it is crafted from stainless steel construction and contains a vibrant colored, smooth rubber molding. The lightweight and durable design makes it the perfect sleek travel companion.  Take it in the car, park, beach, on a picnic, or where ever your heart desires!  Slip it in your pocket and it is ready to go whenever and wherever you are.  Coming in three fashionable colors (Funky Orange, Electric Blue, and Rockin' Green), the cute trunk shaped Modre looks great sitting on a shelf, desk, or nightstand –ready to play soothing tunes to help you drift away.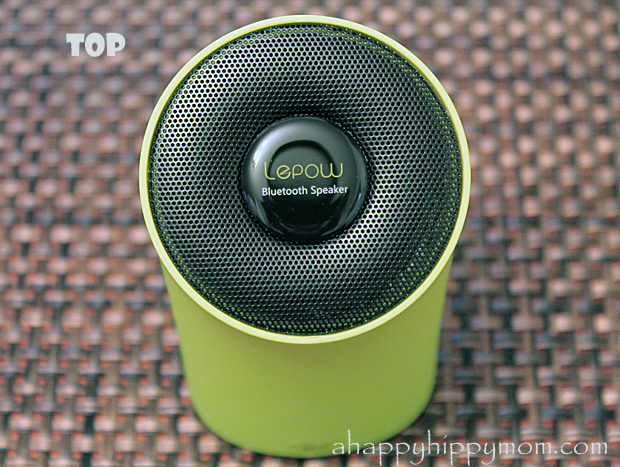 Lepow Modre performance
Modre is small, but offers big sound.   The innovative Bluetooth speaker is equipped with a lithium polymer battery (3.7v/500mA) that supplies approximately 7hours of playback (varies depending upon volume loudness) on a full charge.  Giving 360-degree surround sound with a 30-foot listening radius, Modre delivers crisp, undistorted triumphant sound with impressive boom- boom-pow bass.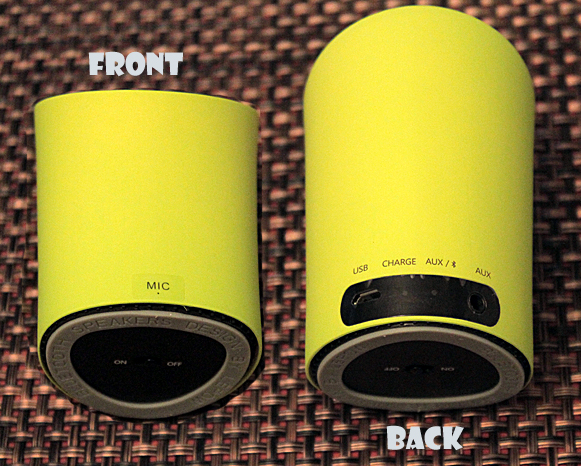 It also features a built-in internal microphone allowing you to use it as a speakerphone.  Phone calls can be heard loud and clearly, so you are able to put your phone down and walk around for ultimate convenience.   To make this clearer, there is no control on the device to initiate or answer calls.  If a call comes is you have to answer it via your phone and then you are able to use the Modre as a speakerphone.  Conversations are loud and clear!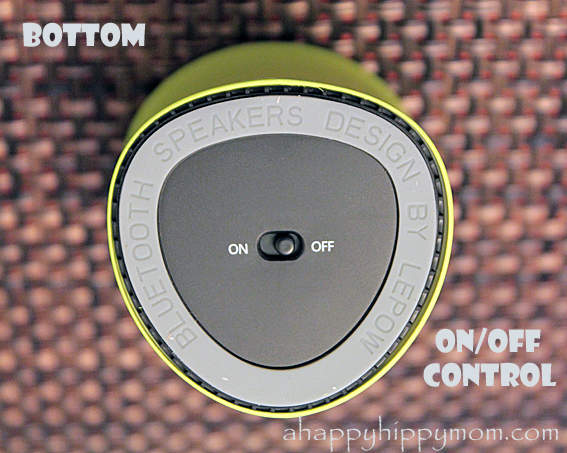 Bluetooth pairing
Very simple Bluetooth pairing makes the Modre a favorite!  Upon powering, a voice prompt says "Power on."  Then it goes into auto pairing and says "Pairing."  Go to your phone or tablet under the settings Bluetooth menu and select the Lepow Modre from the device list. Once it successfully pairs with your smartphone or tablet is says "Pairing Complete" while the AUX blue indicator flashes about every 1 second, which indicates that the Modre is connected.  You are now ready to play your tunes.   If the Bluetooth fails, the AUX red light will remain lit. If you are having problems getting the speaker to recognize your device make sure you turn off any other in range Bluetooth receiving devices to unblock searching.  Depending upon your device you may be asked to enter a password during pairing,  just input "0000."
Lepow Modre compatibility
The Modre is compatible with most if not all Bluetooth enabled devices including iPhone 5, 5C, 5S, 4S; iPad Air, Mini; Samsung Galaxy S4, S3, Note 3, 2, and more!  It also comes with a 3.5mm auxiliary cable which can be used to connect an mp3 player that does not have Bluetooth using the auxiliary port.
Features
360-Degree surround sound
30 Foot Listening Radius (varies depending upon different environmental factors and Bluetooth      devices used
7 hours of playback (at 50% volume)
Noise cancellation technology
Built-in microphone
Smart Bluetooth Connection – Automatically Connect Your Device in range via Bluetooth
Unique trunk like shape inspired by nature
Rubberized and industrial molding
Red CHARGE indictor will go out upon completion of the charging
One control -Power button on bottom of the speaker
Lepow Modre  Specs
Bluetooth Specifications: Bluetooth V3.0+EDR(A2DP)
Dimensions Size (LWH): 2.2in, 5.5in, 2.2in
Weight: 6.56 ounces
Built-in Power Supply: Lithium Battery3.7V/500mA
Output Power: 3W
What's in the box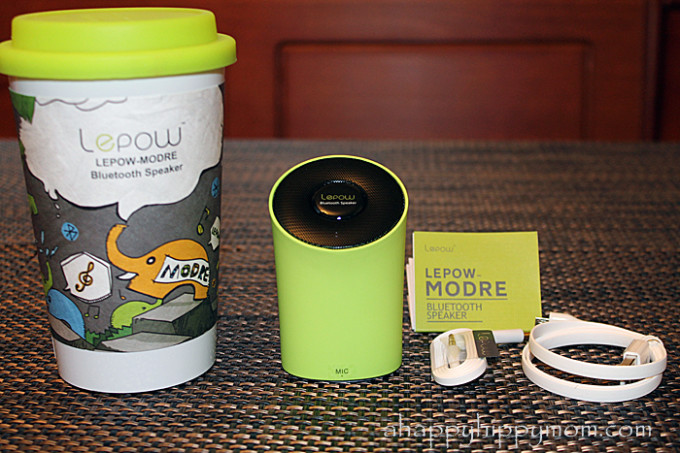 Modre Bluetooth Portable Speaker
Micro USB Charging Cable
Auxiliary Cable
Reusable Plastic Cup with a Silicon Cover
User Guide
For Moms who are on the move!
I am always on the move!  From driving in the car, cooking in the kitchen, to doing my mom duties, I never stay in one area too long.  The Lepow Modre is a perfect little buddy that easily adapts to whatever I am doing to wherever I am doing it at!  I pair it with my iPhone in the morning and groove to tunes while putting my makeup on or listen to relaxing melodies as I fold the laundry.  However, my favorite place to use the Modre is in the kitchen!  When I am cooking by myself I love to watch old movies on my iPad and the powerful speaker allows me to hear the film much better when I am moving about in the kitchen.  It is an awesome portable entertainment companion!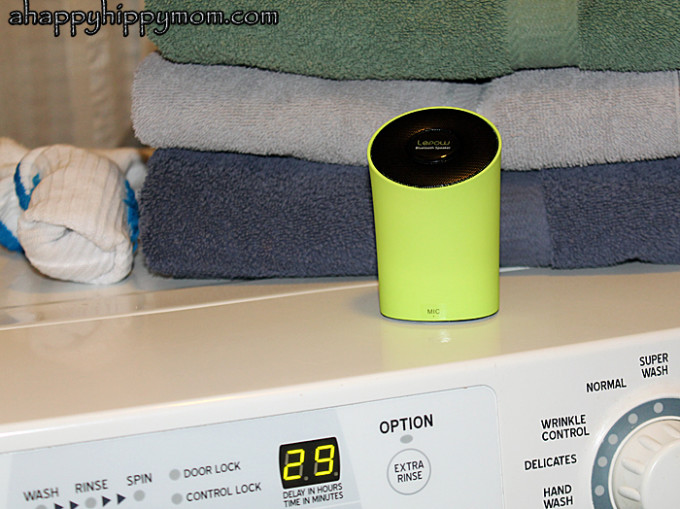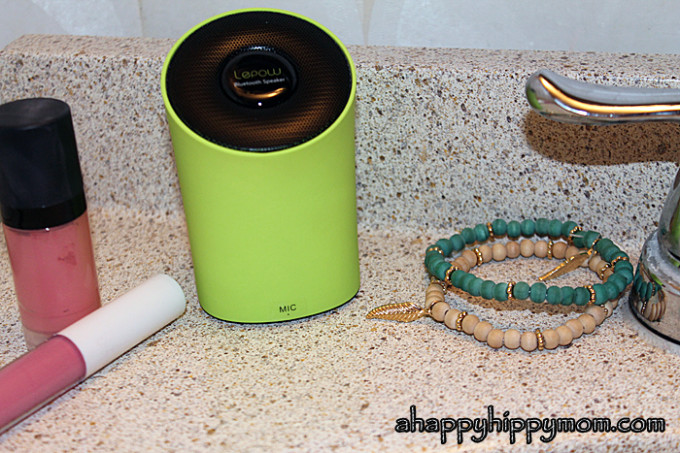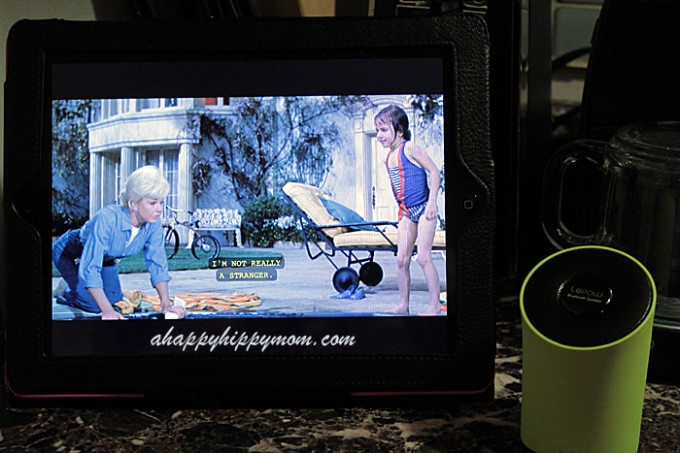 Buy it
The Lepow Modre would make a wonderful inexpensive Mother's Day or Father's Day gift!  The little speaker with the big crisp sound has a listing price of $59.49.  Buy it NOW at Amazon.com for ONLY $24.99 and save 58% off the price!
[field name= iframe]
Stay Connected
Lepow  Website
Like the Lepow  Facebook page
Follow Lepow on Twitter
Lepow MODRE Bluetooth Speaker Giveaway
Courtesy of our friends at Lepow, one loyal reader is going to receive a Modre Bluetooth Speaker!  To enter the giveaway, please follow the instructions provided on the Rafflecopter form.  Any comments are welcomed below, but won't count towards the giveaway. Only entries using the Rafflecopter form will be eligible for prize. Thank you!
Open To US Residents Only- age 18 + Ends April 30th, at 11:59 pm (eastern time)! Enter Daily!
[field name= iframe1]