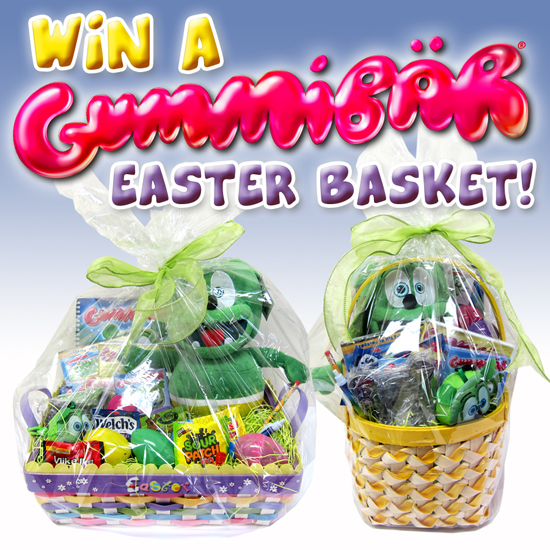 It's time for the 3rd annual Gummibär Easter Basket Giveaway!  Our friends at Gummibär are giving away a Gummibär Easter basket to TWO lucky random Gummibär newsletter subscribers!
Each basket is packed to the rim with Gummibär goodies including a plush toy, cookie cutters, a reusable bag, a USB flash drive, a pen, a pencil, a notebook, 2 DVDs, 3 CDs, and random candy and egg surprises.  The prize contains over $100 worth of Gummibär products!
How to Enter
To enter the drawing all you have to do is:
1. Be or become a subscriber to the Gummibär Email Newsletter before 12pm noon EST on Monday, April 14th, 2014.

2. Leave a comment on THIS POST letting us know what you'd like to see Gummibär do next. When you leave a comment, make sure you use the same email address that you used to subscribe to the newsletter.
Everyone who fulfills those requirements is eligible to win. Two lucky winners will be selected and notified via email of their win the week of April 14th.
Happy Easter and Good luck!