With the XXII Olympic Winter Games starting this Friday in Sochi, I cannot think of any better time than now to teach children about the importance of teamwork and friendly competition.  Sitting down as a family and watching the Winter Olympics together is so much fun! It can also be the perfect moment to open the discussion about the perseverance, sacrifice, and hard work that go into becoming an Olympic athlete.  Inspiring youngsters to do their best and to pursue goals with determination and dedication at an early age is a valuable lesson they will take into adulthood!
To help you foster conversations with your family and as part of the Netflix Stream Team,  I have been given some suggestions to share with you on how to get the dialogue flowing.   A good place to begin is with our friends at Common Sense Media.  They have compiled a few key lessons you can teach your kids while tuning into the Olympic Winter Games.  The website additionally has a wonderful guide to watching the Olympic Winter Games events as a family featuring cool app suggestions that provide round-the-clock Olympics coverage, a list of terrific online resources, and more.
Another great way to bring up the topic is by watching an entertaining movie on the subject.  Netflix has a suburb new documentary called "The Fabulous Ice Age" that tells the never-before-told history of everyone's favorite Olympic event, figure skating.  If a documentary isn't your kid's cup of tea, Netflix also has a bunch of family favorite movies ready to stream, such as Air Bud: World Pup , Angelina Ballerina: In the Wings, and Curious George: George Gets a Trophy to catch their interest.  I have included 15 great titles below which help encourage conversations about inspiration and teamwork.
Get Ready for the Olympic Winter Games with These 15 Titles Available on Netflix
For your big kids:
1. The Short Game
2. The Kid
3. The Pistol
4. A Mile in His Shoes
5. Winning Favor
6. The Mighty Macs
7. Like Mike 2: Streetball
8. Air Bud: World Pup
9. Air Bud: Seventh Inning Fetch
10. Air Bud Spikes Back
And your little ones:
1. Super WHY!: The Tortoise and the Hare
2. Curious George: George Gets a Trophy
3. Bob the Builder: The Bobblesberg Winter Games
4. Angelina Ballerina: In the Wings
5. Caillou: Caillou Gets Active
Gold, Silver and Bronze Medals
Craft & Prop Stylist Kelly Ladd Sanchez joined forces with Netflix to create these terrific easy-to-make, oven-baked clay medals that can be used over and over again.  However, I did not have any clay in my home and with a blizzard happening outside —I was not about to travel to the craft store to get some!  My immediate goal is to be able to make it to the next day! LOL!  Anyhow, being that this website is all about being simple, I have recreated the craft using inexpensive items you probably already have in your kitchen like flour, salt, and food coloring.  I didn't have a bead necklace (other than my pearls) so I used my stylus to make the imprint design around the medals.  I think any small round and blunt object will work.  If you decide to try the craft using the homemade clay just follow Kelly's craft instructions except use the recipe below.  Separate the dough into three separate balls and color each one with yellow, a touch of black and red food coloring to represent the gold, silver, and bronze medals.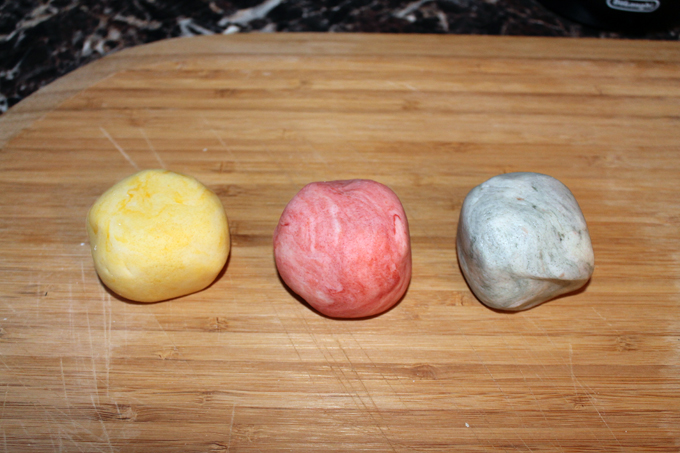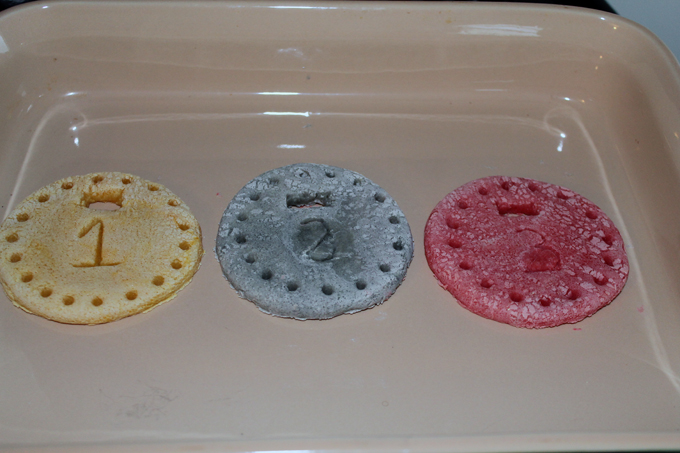 Homemade Clay Recipe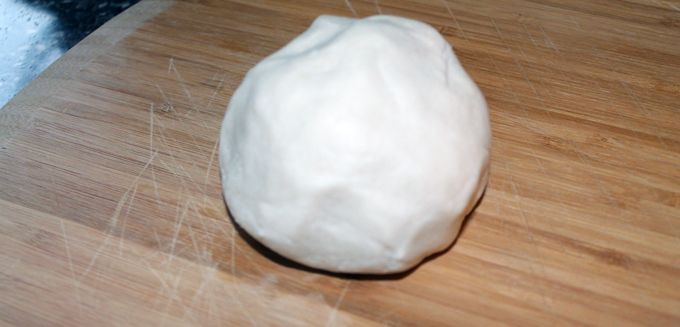 (great for crafts, ornaments, and jewelry projects)
½ cup flour
¼ cup salt
few tablespoons of cold water
Mix flour and salt together.  Add water gradually until mixture forms into the texture of a soft ball of play-doh.
Bake finished items on 250 F. for 2 hours.
Sports Cakes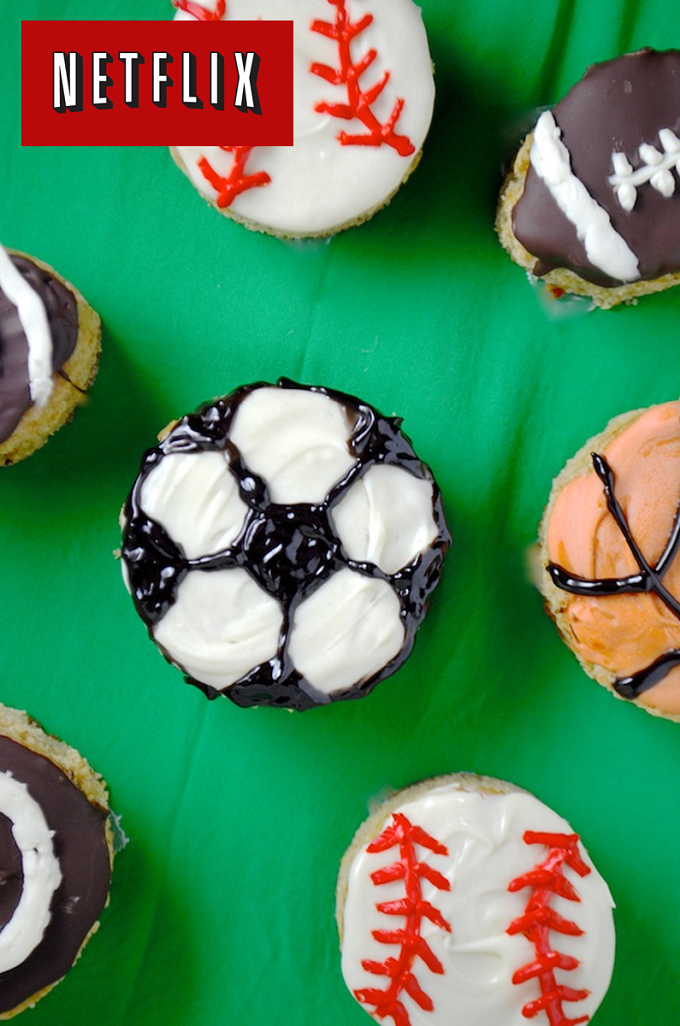 These cakes are on my to-do list to make!  YUM! Alejandra from "Always Order Dessert" made the scrumptious Olympic treats using whole wheat, mashed bananas, and fresh orange juice!  The full recipe can be found here. Enjoy!
Do you plan on watching the Winter Olympic Games?