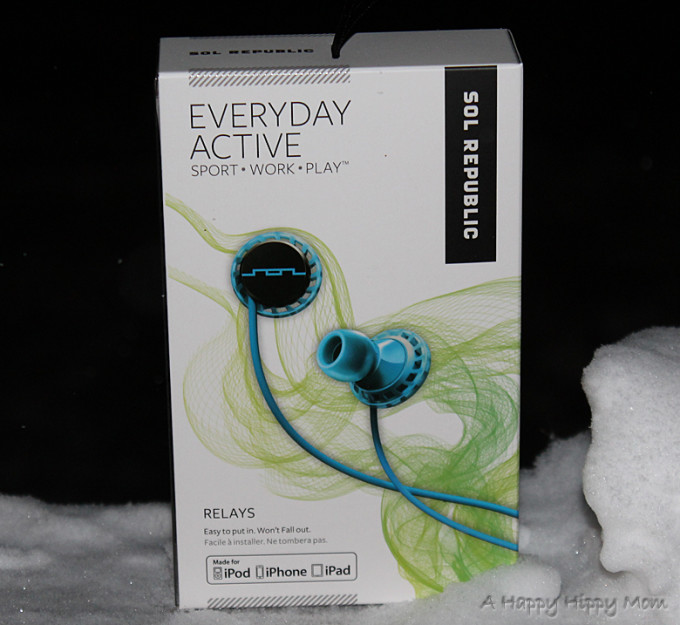 Are your in-ear headphones unable to keep up with your active lifestyle?  Do they fall out in the middle of running or during an intensive workout leaving you frustrated?  SOL REPUBLIC recently announced their answer to the active sports headphone with the launch of Relays, the first cross-over headphones that is said to keep up with you and your active life.  Whether you are twerking to your favorite booty popping tune, sprinting after work, or twisting your body like a pretzel during yoga, Relays are designed to stay secure and deliver the sound you crave.  Their innovative attractive style looks great anytime, meaning they are the perfect cross-over headphones for the gym, street, or workplace—being able to accommodate to your ever changing activities throughout the day.
Personally, I prefer over-the-ear headphones over ear-buds, because I feel they offer the most comfortable fit and stellar sound.  Not to mention, nothing is more exasperating than having to stop in the middle of a run on the treadmill to fiddle trying to stuff the headphones back into my ears.  Yet, I do like the lightweight feel and inconspicuousness look of in-ear headphones over full size headphones.  So, when I was asked to review a pair of SOL REPUBLIC Relays I was intrigued by the product claims and wanted to give them a chance.  Here is my honest assessment of the new in-ear headphones.
Fit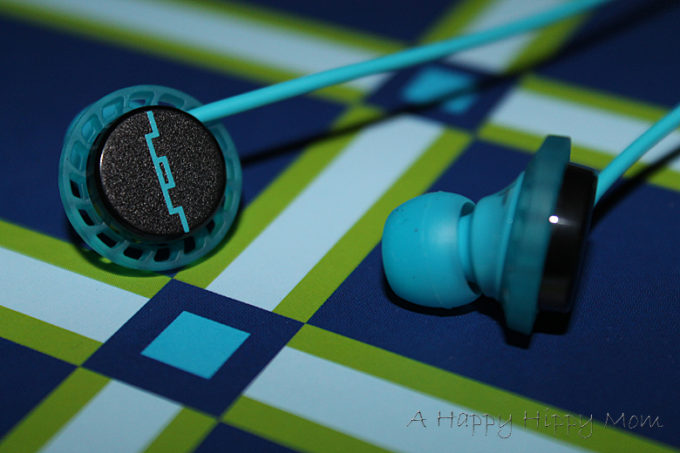 Relays headphones utilize SOL REPUBLIC's exclusive patent-pending FreeFlex technology.  According to press material, "Relays offer a secure, universal fit that adjusts to any ear size, thanks to a malleable ring around the ear-bud. They just fall right in, without needing adjustments or fidgeting, and they are easier to use than most earbuds. The lightweight, low-profile design is the perfect teammate for any sport, but Relays stay put without the cumbersome, heavy clips or bulky bands that are standard on most sports headphones."  I found these statements to be completely factual.  The headphones come with 4 different size soft ear tips.  After finding and attaching the correct size tip for your ear to the sound engines, you just insert the ear tip labeled "R" in the right ear and the "L" in the left ear.  The flexible rings around the "sound engines" give an adaptable fit for any ear and allow the headphones to nest on the bottom of the inside of the outer ears for a secure and snug comfortable position.  I danced to Pitbull's Timber, head banged to Metallica's Whiskey In The Jar (Yea I'm in my 40's…don't judge me) and worked out on my treadmill listening to my favorite playlists without the Relays falling out.  I am very impressed!  However, I still don't like the feel of the wires, but the clip-on helps secure the cable to clothing and ensures the cable won't likely get caught.  Overall, the comfort and stay-put fit of the Relays is amazing.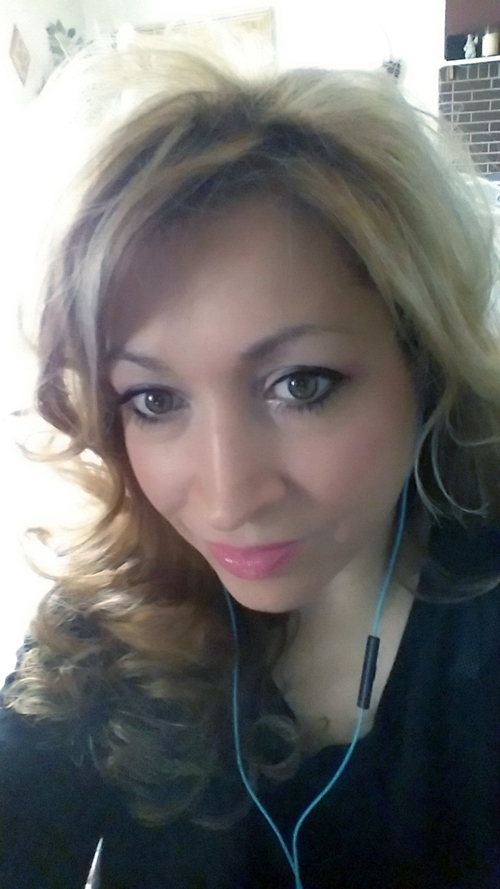 Okay, so the video below was meant to be a quick demo of how well the Relays stay in.  My daughter told me she was staying after school and I kind of lost track of time.  Apparently, she was knocking on the door for a while I was getting down with Timber.  I honestly did not hear her trying to come in or the dog freaking out in the background.  When she finally did make it in the house…let's just say…she was not exactly happy…hence the smack in the back of my head.  But the good news is the earbuds stayed in!
Sound
Relays are powered by a new I5 Sound Engine that "delivers full sound with balance and details that bring out the best in any type of music."  The audio quality is very impressive for their size.  I'm not promoting anyone should listen to music as loud as I do, but if you like to drown yourself in the pleasure of booming heart-pounding music—you are going to like these headphones.  The bass is fantastic, but not overwhelming and the clarity is great—almost flawless.  I put the Relays to the listening test with The Cinematic Orchestra "Arrival of the Birds"  The song is a heavenly musical masterpiece  from the soundtrack for The Crimson Wing: Mystery of the Flamingos.  It soothes the soul and evokes emotions throughout.  Relays delivered the instrumental beautifully.  It was difficult to believe the rich sound was actually coming from a pair of moderately priced in-ear headphones.
Style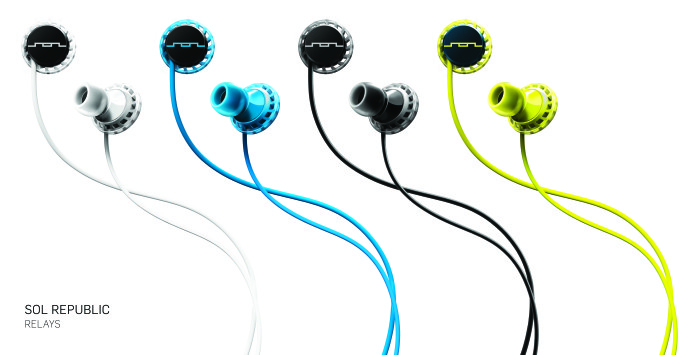 The SOL REPUBLIC Relays have an aesthetically pleasing stylish design.  They are sporting enough to wear at the gym and their great looking low-profile design allows them to be discreetly worn in the workplace, making them the only headphone you need all day.  Relays come in four fashionable colors, including Black, White/black, Horizon Blue, and Lemon Lime.  The cool in-ear headphones are also made with sweat- and water-resistant materials, so no worries about perspiring during strong workouts or running in the rain if that is your thing.
Mic + Music Control
The 3-button mic + music control allows answering or declining calls, pausing playback, skipping tracks, and controlling volume.  I tested the music control on my iPod as well as the iPad and it works wonderfully.  I was able to skip tracks and turn up or lower the volume with no problem.  I was also able to easily place a call with my LG G2 to the last number dialed using the control.  However, the volume control and track skip would not work.
Device Compatibility
3-button mic + music control is designed specifically for full feature compatibility with recent generations of Apple devices.  According to SOL REPUBLIC, the audio and mic are probable to work with most devices that have a 3.5mm jack, including Android, Blackberry and Windows devices. With that being said, the control was not FULLY compatible with my LG G2 smartphone even though it is on the list of 61 compatible devices.
Ear Tips for Life
The Relays come with the SOL REPUBLIC's exclusive "Ear Tips for Life" program.  If you lose your ear tips SOL REPUBLIC will replace your ear tips anytime they are lost, misplaced or if you simply want a different size.
In the Box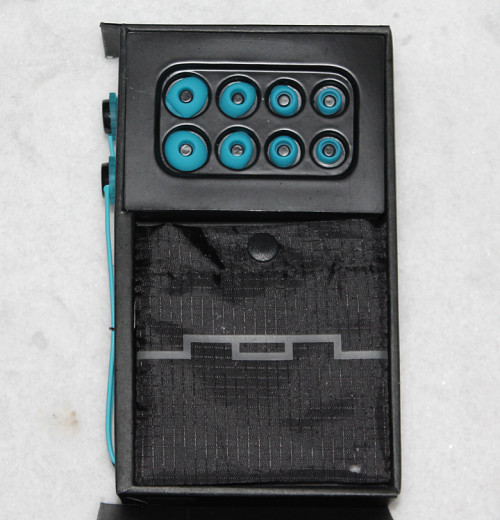 SOL REPUBLIC RELAYS
Four sizes of ear tips
Carrying case
User manual
Warranty and compliance card
Specifications
Dimensions: 5 x 1.5 x 0.5 inches
Weight: .80 oz.
Price and Availability
SOL REPUBLIC Relays are available for $79.99 at Verizon Wireless and SOLREPUBLIC.com/Relays and will be available nationwide at leading nationwide retailers in February 2014.
Conclusion
If you are in the market for a great looking pair of in-ear cross-over headphones that won't fall out during intense workouts, deliver fantastic sound, are fashionable, and won't break the bank —try SOL REPUBLIC Relays.  I am not usually an in-ear headphone enthusiast, but the Relays have changed my opinion.  I like the light-weight comfortable and secure fit of the Relays and the fact I can wear them out in public without looking like a space cadet. They are also superb for blocking out unwanted yammering from chatters without seeming directly obnoxious. They cancelled out noise pollution in Wal-Mart  (try being able to do that with a regular pair of earbuds) and I was able to enjoy my tunes without interruption. With that being said, I still don't like wires!
SOL REPUBLIC Relays Giveaway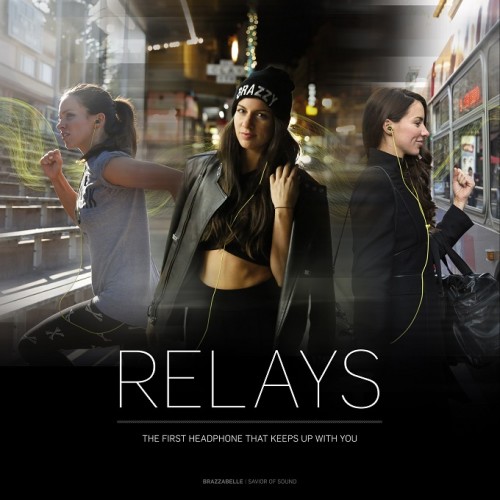 Courtesy of SOL REPUBLIC, a lucky reader is going to receive a pair of Relays for pure music listening awesomeness while keeping active! To enter the giveaway, please follow the instructions provided on the Rafflecopter form. Any comments are welcomed below, but won't count towards the giveaway. Only entries using the Rafflecopter form will be eligible for prize. Thank you!
Open To US Residents Only- age 18 + Ends Feb 8th, at 11:59 pm (eastern time)! Enter Daily!