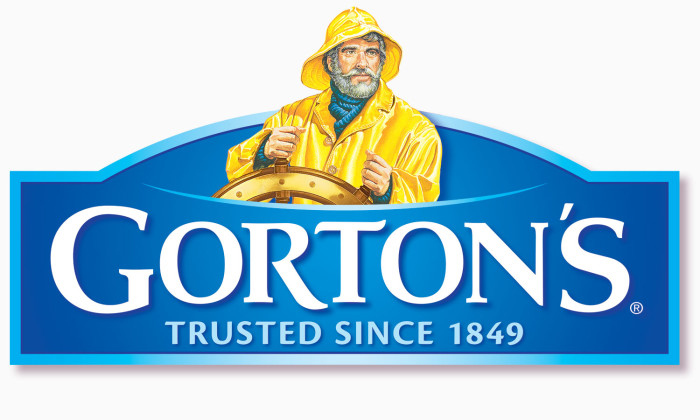 A new year! A new you!  How about a new fabulous you?  Why not try kicking off 2014 by incorporating the healthy benefits of adding grilled fish to your diet?  Gorton's offers 11 varieties of 100 calorie or less Grilled Fish products, which are gluten free, high in protein, and contain no more than 3 grams of fat.  The tasty items make following the recommended USDA's dietary guidelines of consuming seafood twice a week noncomplicated and only take a few minutes in the kitchen to cook.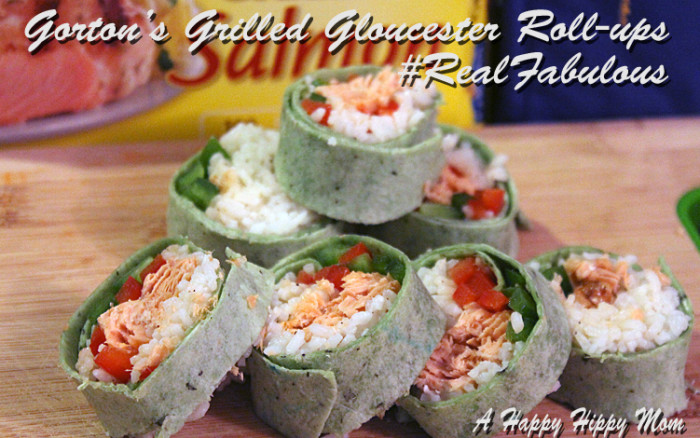 Personally, we love eating fish in our home, because it is actually a versatile and easy to cook healthy ingredient!  All you need is a little bit of creative cooking juices and you can turn fish into an unforgettable yummy delight!  Add it to pasta, salads, soups, and more!  For instance, I made these Grilled Gloucester Roll-ups in less than 20 minutes using Gorton's Lemon Butter Grilled Salmon and they were incredibly delicious.  Even my finicky 6 year old son who doesn't appreciate fish yet liked them!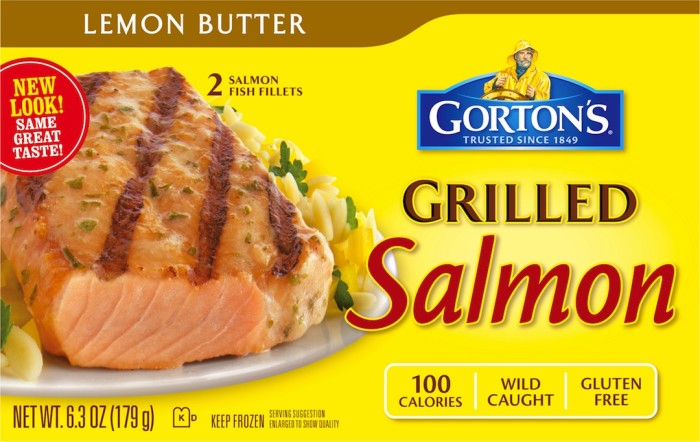 The Gorton's Grilled Salmon (box contains 2 fillets) already comes expertly seasoned with a savory blend of real lemon, butter, and spices. To cook, all I needed to do is place the fillets seasoned side up in a shallow metal baking pan, and bake uncovered for approximately 16 minutes on 400 degrees.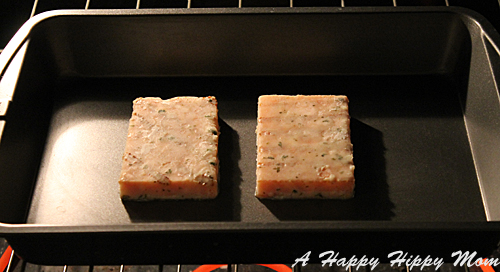 While the fillets were baking I sliced up half a green pepper and red pepper, plus prepared some instant rice adding butter, lemon juice, and seasoned it with a dash of salt and black pepper.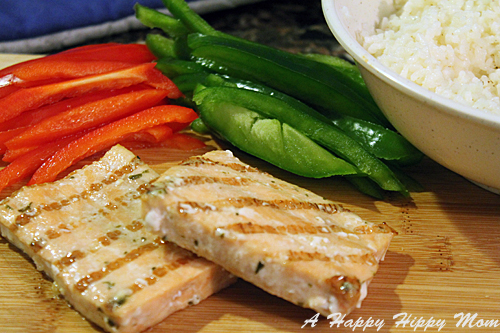 To make the roll-ups I placed the prepared rice on one side of each wrap, cut the fish lengthwise and distributed evenly distributed them and the pepper strips on top of the rice.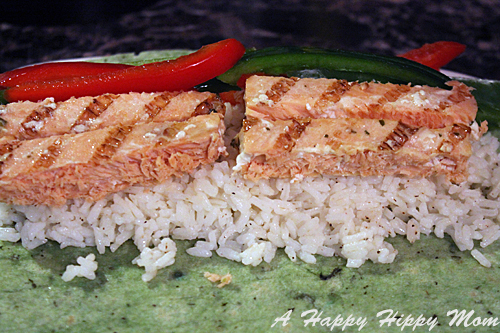 Then I rolled the wraps as tight as I could and using a very sharp knife cut each one into 6 yummy rolls.  You could also use Gorton's Grilled Shrimp (110 calories and not GF)  in place of the salmon if you prefer in this recipe and it would taste fabulous.
For the actual Grilled Gloucester Roll-ups recipe and other delicious meal ideas using Gorton's Grilled Fish items check out Gorton's website, http://www.gortons.com.  They also provide a free digital newsletter that includes monthly recipes and money saving coupon offers!
The Gorton's "Real Fabulous" Sweepstakes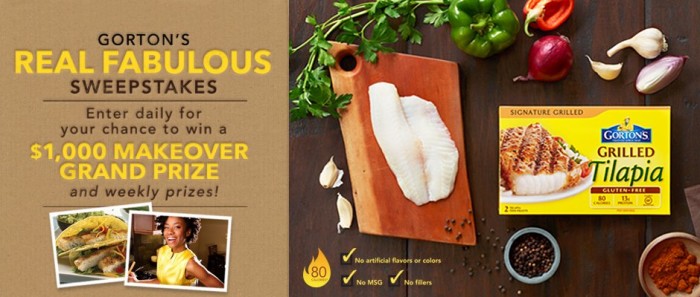 Now through February 3, 2014, at 1:00 p.m. EST,  enter the Gorton's "Real Fabulous" sweepstakes  for the opportunity to win one of twenty $50 gift cards in weekly prizes, and one grand prize of a $1,000 wardrobe makeover!  For the chance to win without purchase, "Like" the Gorton's Facebook page, and fill out all required fields in the entry form. To enter without going through Facebook, go to the Gorton's Promotions Page and fill out all required fields in the entry form.  Don't forget to enter daily to increase your chances of winning a prize!
Stay Connected
Like the Gorton's Seafood  Facebook Page
Follow @Gortonsseafood on Twitter
Check out Gorton's Seafood boards on Pinterest
Watch Gorton's Seafood on YouTube
Gorton's Real Fabulous Giveaway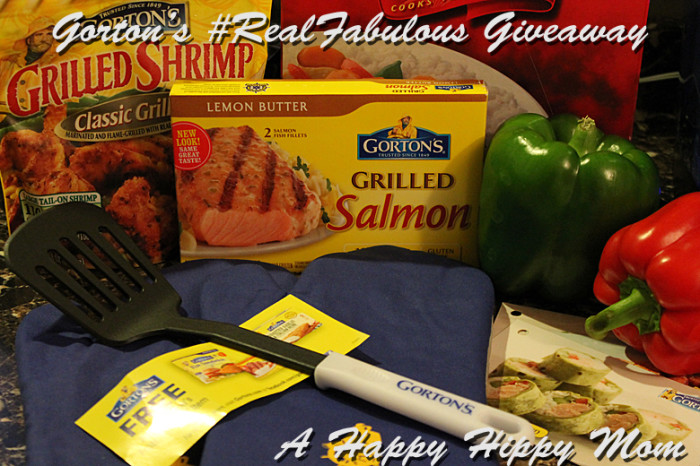 Our friends at Gorton's would like to give a loyal reader two full-value product coupons, 1 pair of Gorton's-branded oven mitts,  a Gorton's spatula, and an assortment of Gorton's recipe cards!  To enter the giveaway, please follow the instructions provided on the Rafflecopter form. Any comments are welcomed below, but won't count towards the giveaway. Only entries using the Rafflecopter form will be eligible for prize. Thank you!
Open To US Residents Only- age 18 + Ends Feb 3rd, at 11:59 pm (eastern time)! Enter Daily!