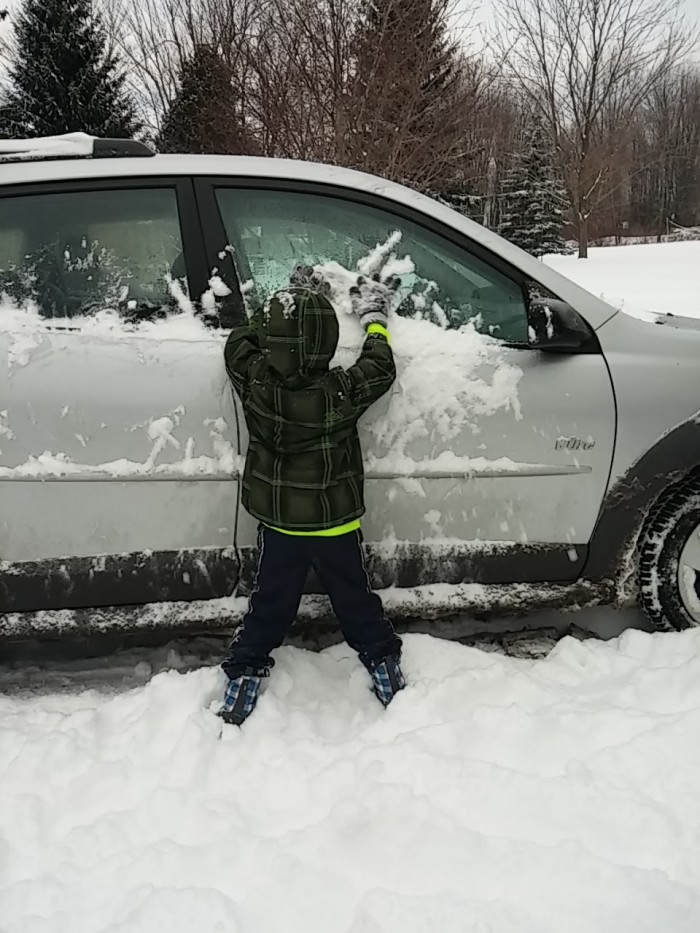 Happy winter!  This time of year is so much fun for kids who like to play outside in the snow.  If your child is gearing up to spend time in the cold winter conditions consider a pair of Keen Kids winter boots to keep their feet protected, toasty warm and dry.  My son loves his KEEN Loveland Boots!  We are really impressed how well his feet are staying comfortable and cozy while he is playing in the chilly white stuff.
Two weeks ago the snow kept coming down!  Some areas around us received 44" of lake effect snow in less than 24 hours! However, are area only got about 8" but it was enough for my son to go out and play in his new KEEN boots and attempt to build a snowman.  He was outside for approximately 45 minutes in the cold snow and never complained once about his feet hurting or being too cold.  When he came inside and I took his boots off his feet were warm (not sweaty) and socks remained to stay dry.  All great signs of a fantastic winter boot!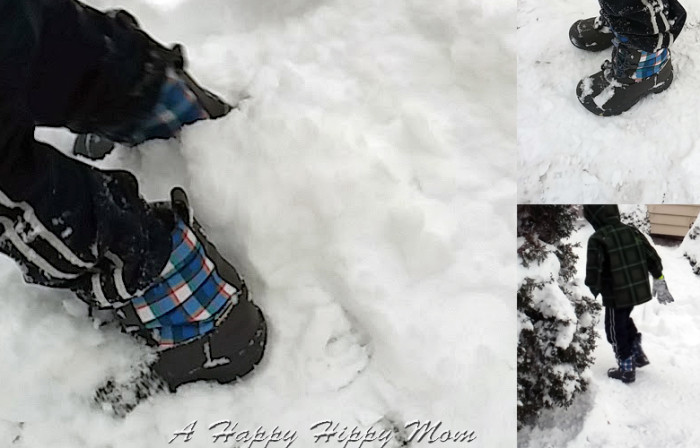 The Loveland Boot WP features a waterproof breathable membrane and 200g Keen warm insulation to keep little feet warm and dry all day. The boots also have an easy bungee lace system which makes them simple to put on and take off.   Not to mention, the bungee system allows a child to concentrate on fun activity without the worries of laces coming untied.  On the bottom is a dual climate, non-marking rubber outsole that won't scuff up your floors and provides ultimate traction for slippery surfaces.  The boots come in Magnet/Eventide (blue) and Gargoyle/Raspberry Radiance (pink) priced at $70.00.
The KEEN brand is a household favorite in our home!  Last year my son sported Basin WP and enjoyed them too.  Their boots might be priced more than some parents expect to pay for a child's shoe, but the quality is unmatchable.   Have you ever heard that famous saying "you get what you pay for?"
Stay connected with KEEN
Stay connected with  KEEN using these social media sites:
Follow KEEN on Twitter
Like KEEN on Facebook
Visit the KEEN Website