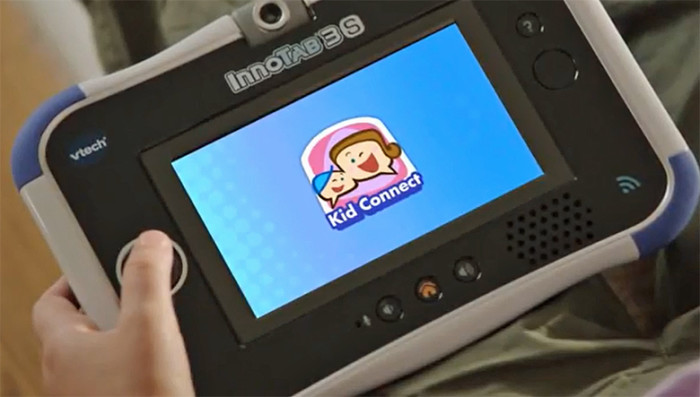 VTech has generously offered to give a reader another InnoTab 3S for the holidays!  I have a feeling this is going to be a HOT HOT HOT toy of the 2013 Christmas shopping season and you can win it here! But before we get to the giveaway,  I would like to make sure you are fully aware of the tablet's great Kid Connect feature that is only available on InnoTab 3S.  This cool ground breaking communications app helps parents stay connected to their kids when apart and brings families together –anytime, anywhere.  With secure and easily operated tablet-to-mobile communication, children are able to send messages to family members smartphones and tablets, all from the kid-safe, kid-friendly InnoTab 3S.  In return, parents can respond back to their child's InnoTab 3S with messages to keep communication going.  Additionally, for more interactive excitement, kids are able to exchange messages with friends (parent approved) safely between two InnoTab 3S tablets anywhere in the world (with Wi-Fi)!
Premium Kid Connect
Straight out of the package the InnoTab 3S already comes with a one year subscription of Basic Kid Connect, which allows kids and parents to send text messages and stickers.  However, with a $14.99 upgrade to Premium Kid Connect the fun becomes enhanced giving kids and parents the option to send not only text messages and stickers, but voice messages, photos and drawings to each other!  Additionally, for the first two weeks after registration of the InnoTab 3S,  VTech is offering a download at the Learning Lodge for a Deluxe Apps package with Premium Kid Connect including Movie Maker priced at just $14.99, a $7.99 savings!  The Movie Maker app is a fun and exciting stop-motion animation program that lets kids creativity shine by becoming movie directors.  Once the two week promotional period is over, Premium Kid Connect can be purchased without the Movie Maker for $14.99.
My son has been having a blast playing with his InnoTab 3S and sending photos, drawing, plus voice messages through the Premium Kid Connect app.  The voice message feature gives an option for him to record a message up to 10 seconds long with just a touch of the record button.  He also can change his voice to make it sound like a robot or mouse, which is funny.  Sending the message is as simple as touching the envelope icon within the app.  I then receive the voice message on my smartphone and can listen to it by opening up the Kid Connect app.
Sending photos is exciting as well.  Kids are able to send photos by touching the camera icon to take a new picture or choosing a photo from their album by tapping the photo album icon (looks like a flower).  The app shows the photo taken or selected on the screen and kids are able to edit the photo by drawing on it before sending it.
Out of all the enhanced features my son likes sending drawings the best.  He draws  a picture using the six crayons located within the app and then sends his art masterpiece once he was finished to my phone. Here is a scary monster he surprised me with!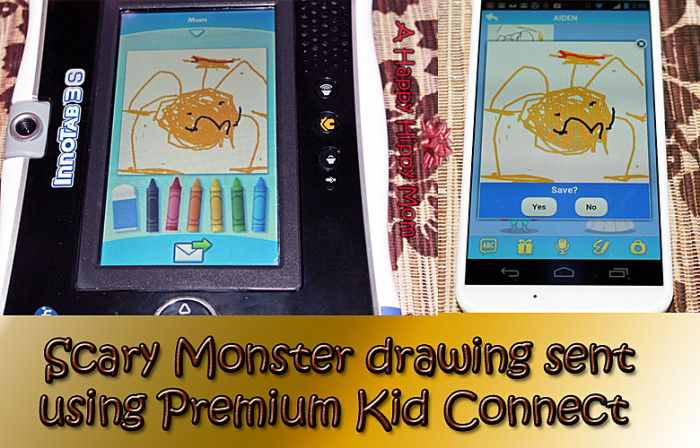 The Premium Kid Connect app with the new features is fantastic!  It gives children AND PARENTS the security they crave that they are able to stay connected even when apart in real time.  According to the results of a new survey conducted on behalf of VTech by BabyCenter, the #1 pregnancy and parenting destination worldwide, 90% of moms find it stressful to be away from their children because of work, business trips, chores or other commitments.  Premium Kid Connect is a great way to help manage the anxiety in a fun and entertaining way.  For example, sleepovers are a big part of growing up, but some moms feel nervous about being away from their child during the night.  I know I do!  The InnoTab 3s along with the Premium Kid Connect app allows a child to tell mom in a quick simple voice message before bedtime how much they love them without having to ask an adult to use the phone.   It gives the child and parent a sense of control over the situation while still installing a bit of independence.  The nifty upgrade is only $14.99 for a FULL YEAR.  In my honest opinion, I think it is well worth the extra money and perfect for managing the holidays when children might be spending more time away at grandmas, friends, and Christmas parties.
Getting Started With Kid Connect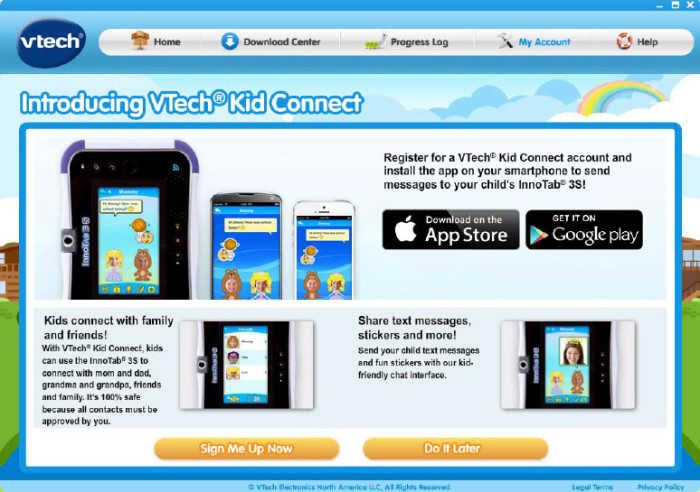 Need help setting up Kid Connect?  I have included a step by step Kid Connect tutorial provided by VTech that will walk you through the process.
Stay Connected With VTech
VTech website – http://bit.ly/tHKlfD
Kid Connect – http://bit.ly/1e9mlEV
VTech Twitter – http://bit.ly/Q7J7vM
VTech Facebook – http://on.fb.me/iIPfUE
VTech InnoTab 3s Holiday Giveaway!

Courtesy of VTech,  one lucky reader is going to receive a InnoTab 3s ($99.99 value) for the holidays!  To enter the giveaway, please follow the instructions provided on the Rafflecopter form. Any comments are welcomed below, but won't count towards the giveaway. Only entries using the Rafflecopter form will be eligible for prize. Thank you!
Open to  U.S.  residents, ages 18+.  Ends November 20th at 11:59 pm (eastern time)! Enter Daily!
This giveaway is in association with my Holiday Gift Guide festivities!  Keep checking back for more great prizes coming your way!
Disclosure: I was provided with a free Premium Kid Connect subscription to review by VTech. All opinions within the review are of my own.