Need last minute entertaining ideas for the holiday season?  Check out these three mouthwatering recipes from Chef Curtis Stone inspired by his favorite original Netflix official site shows – a cocktail for Orange is the New Black, Freddy's ribs from House of Cards, and some flaming bananas for Arrested Development.
Additionally, if you would like to get a sneak a peek at Curtis's list of go-to movies and TV shows to watch on Netflix official site while cooking dinner you can get a look here.  His choices include everything from Thomas & Friends when cooking with his two-year-old son, Hudson, to Lipstick Jungle when he's away from his wife (spoiler: it stars his wife, Lindsay Price)! Oh and his Netflix picks even contain my all-time favorite TV show–Gordon Ramsay's Kitchen Nightmares!
Up in Flames Drunken Bananas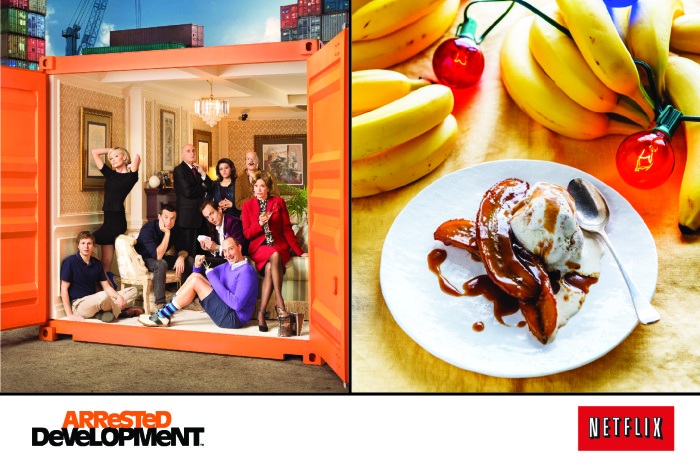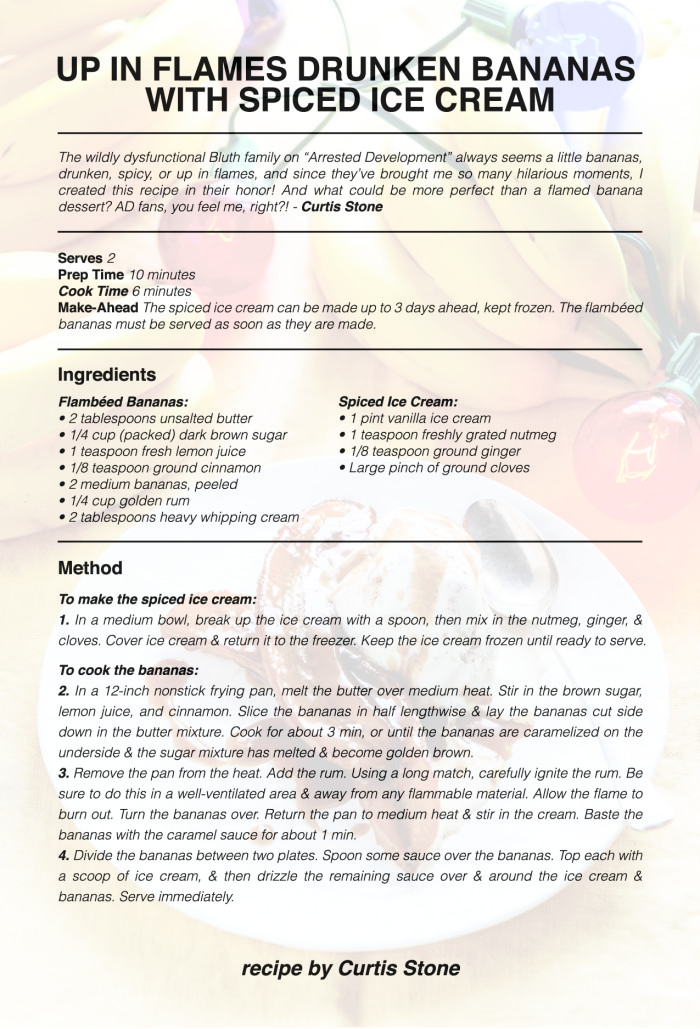 Freddy's Sticky Saucy Barbecue Ribs
Red's Orange White Russian
Happy Holidays from the Netflix official site and the #StreamTeam!
About Netflix
"Netflix is the world's leading Internet television network with over 40 million members in more than 40 countries enjoying more than one billion hours of TV shows and movies per month, including original series. For one low monthly price, Netflix members can watch as much as they want, anytime, anywhere, on nearly any Internet-connected screen. Members can play, pause and resume watching, all without commercials or commitments."