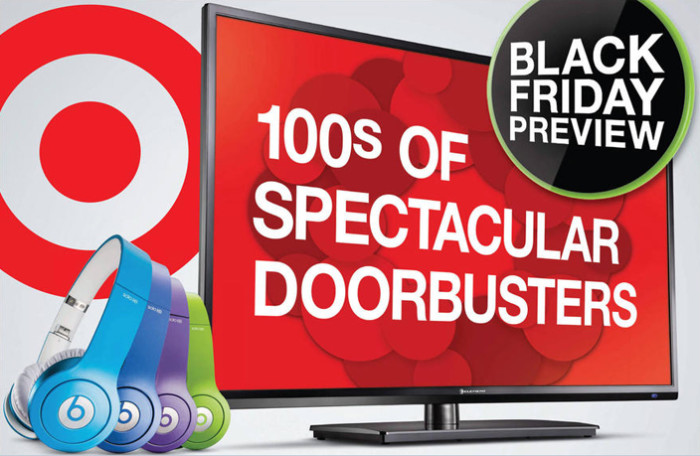 This post is brought to you by Target, but all opinions and content are my own. Follow along with #MyKindOfHoliday
I just love this time of year!  Don't you? With the holidays officially kicking off, I am beginning to reflect upon all the events making this time of year especially memorable. From the beautiful decorations, glistening snow on the trees, to the special close moments with family, each element plays its part in giving the holidays a magical spark that is fun and unforgettable.
Black Friday, the busiest shopping day of the year, even has significant scrapbooking instances which make the Christmas season super exciting. To prepare for the craziness,  I get my Christmas shopping lists together and browse through the Black Friday ads to search for any great Black Friday deals on the gifts I need to purchase.  Next, I check to see if there are any in-store coupons or additional savings (like Cartwheel offers available at Target) to slash the prices lower.  Then,  if I find a Black Friday deal I write the store name by the item, so I know where we will be heading to first.  The items which are most expensive (usually electronics and video games) and are the biggest bargains receive top priority over the other items on the list.  Usually, these items are super-hot and everyone else is running to the store to scoop them up as well.  I feel satisfied if we are able to cash out with just one gift we have written down!
Years prior, my husband would go into the stores by himself.  I would stay in the car with my son as he slept during the late night madness. We would stop by Dunkin Donuts first to get some coffee before he would go into the stores. Then I usually listen to Christmas music and wait for his phone call to let me know if he managed to snatch up any bargains.   I kind of feel like I am missing a lot of the excitement and left out in the cold, but I do not want to subject my son to the pushing and shoving of the crowds. However, this year is going to be different, because I am planning on having my mother watch my son for a couple of hours while hubby and I go shopping!  Hopefully, I will be able to snap a few in-store photos of the Black Friday deals and update this post later with the pictures.
Black Friday Doorbusters
One store we always hit during our Black Friday shopping travels is Target.  It is a one-stop shop offering a wide selection of hot electronics, popular toys, beautiful home décor, apparel, groceries, and other goodies.  This year they have some fabulous Black Friday Doorbusters I do not want to miss, so I plan on getting there early (sale starts at 8pm) and using my local Target floor map prior to arriving to know exactly where the items are located.  Some of the products that caught my attention included in their Black Friday ad are…
Beats By Dre Solo Hd Headphones—Regularly $179 and marked down to $119!
iPad mini® Wi-Fi 16GB $299 –Receive a $75 GC with purchase
Buy 2 get on Free Skylanders Characters and Accessories
6 Volt Ride-ons $99- Save $80
Dyson DC35 Digital Slim $199- Save $130! (this is one of my dream items)
These items are going to fly off the shelves!  I hope I can at least snag the Beats By Dre Solo Hd Headphones, since they are an awesome bargain and on my daughter's Christmas wish list! How do you prepare for your Black Friday shopping?  Do you or your significant other plan out your shopping strategy in advance so you know what you want to buy and where? Please comment with your tip and tricks on ways you survive Black Friday and what you enjoy most about the huge shopping event!
Content and/or other value provided by our partner, Target.
UPDATE
Black Friday deals
As promised here are the pictures I took at Target on Black Friday!  The place was wall to wall people!  Luckily there is a Starbucks located in the store to get a cup of coffee, since the Turkey was beginning to set in and the lines were LONG!  Target's Black Friday deals were fabulous and the empty shelves showed it!  The iPads were GONE within minutes of Target opening its doors!