Happy National Young Readers Week!  In celebration of the annual event, I thought it would be fun to talk about ways to spark your child's passion for reading.  In a world where young children have access to video games, the internet, and other technologically advanced activities to occupy their time and minds, it is even more essential to promote literacy by being creative.
When I was younger (about 8 years old) the most wonderful time of year was the day the Book Fair would take place at my elementary school.  My parents would give me ten dollars and I could choose two books to take home.  I had a blast looking through rows and rows of books and being able to make my very own decision on which titles I wanted.  The book that stood out the most to me when I was a young sprout was The Cat From Outer Space.  I can still picture the goofy looking cat on the front cover.  It was actually written by Ted Key for Disney back in 1978 and was about a feline extraterrestrial named Jake that talked.  I loved that book! However, I am not sure what actually come first…the book or the movie…but I saw the film after reading the book and it really brought the pages of the storybook to life!
Watching Netflix is a wonderful way to share some of the classics your parents once read to you, such as The Velveteen Rabbit and The Little Engine That Could.  They offer a list of titles inspired by books that would be perfect to get your kid interested in favorite characters you grew up with, like Kristy and Claudia of The Babysitters Club or Tia and Tony from Escape to Witch Mountain.  With this being National Young Readers Week, take the opportunity to celebrate these titles with your child and help them discover the thrills of reading.
13 Great Titles Based on Kids' Books on Netflix
Here are 13 Great Titles Based 0n Kids' Books on Netflix, for kids of all ages!  For moms, dads and older teens, don't forget to watch one of the most popular novels that hit the big screen – The Hunger Games – just in time before the sequel hits theaters this November 22!
Get Creative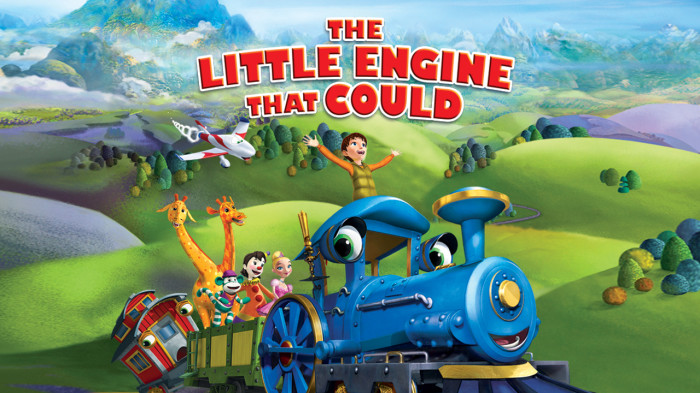 Another way to get your child excited about reading is by personalizing their room with their favorite story book pages using these book-covered letters.  The craft is actually very simple to do and your child will have fun helping to glue the pages to the letters.
After reading The Little Engine That Could to my son and watching it on Netflix together we decided to get creative and select favorite images out of the book to use to design these craft block letters.  The project was a great way to bring books to life in our home!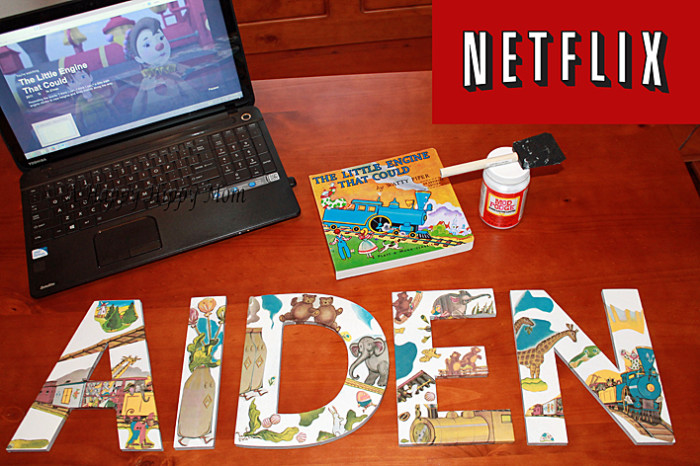 To re-create this craft you will need:
Favorite book
Craft block letters (available at Joann Fabrics or Hobby Lobby)
Mod Podge
White craft paint
Foam brush
Photocopied pages from your favorite book
Scissors
Click here to learn how to make your own.
Mini Peach Pie Pockets with Cinnamon Whipped Cream
This yummy recipe is inspired by the book and movie James and the Giant Peach and is perfect for introducing the Roald Dahl classic to your child.  Click here for full instructions.
Share your idea!
Do you have an idea or craft on ways of getting kids interested in reading?  I would enjoy hearing how you are able to bring books to life in your home!