What do you get the health conscious person for Christmas who seems to have everything?  How about a basket full of Pure Health goodies?  Pure Health offers Superfood products free from harmful additives, preservatives, excipients, binders, fillers, unhealthy sweeteners, stimulants, and other needless ingredients. The group of wellness enthusiasts at Pure Health are dedicated to providing customers with top notch health supplements by ensuring that every plant in their products are grown without using toxins and chemicals,  such as herbicides, fungicides, pesticides,  larvicides, and nauseating carcinogens.  In other words, in layman's terms, the company delivers Superfoods in their purist most useful form to help power your body's ability to stay healthy.
The very generous people at Pure Health offered me a $50 Gift Certificate to go shopping.  I had such a blast browsing through all the awesome products available!  From natural weight management products like Raspberry Ketone, Pure Green Coffee Bean, and Garcinia Cambogia to detoxification, energy, and seasonal support items, the website is a magnificent source of Superfoods ready to be shipped to your door.
Most of you know I have been struggling to lose weight and the scale is not cooperating with my efforts.  I attacked the weight managements and detoxification products at Pure Health to see if they would help melt some pounds off.  Unfortunately, diet and exercise is not working, so I believe my body is lacking something and this might be the boost I need.  I am a gigantic (enormous understatement) fan of Dr. Oz and trust his professional opinion on weight loss.  Do not get me wrong, I do not believe everything he says, since the man is human and there is room for error.  Sorry Oz, your Black Bean Brownies were everything opposite of being tasty and yes I followed the recipe exactly.  Anyhow, I initially heard about Raspberry Ketone on his Eat Yourself Skinny segment and have wanted to try it.  The compound found in raspberries is supposed to control adiponectin, a protein used by the body to regulate metabolism.  Raspberry Ketone is thought to cause the fat within your cells to break up more effectively, helping your body to burn fat faster.  To get the same benefit from consuming the fruit, you would have to eat 90 pounds of raspberries! The recommended dose is 100mg per serving and Pure Health has a potent form of Raspberry Ketone in 800mg per serving!  I immediately snatched a bottle up and placed it in my virtual cart!
Here are all the fabulous products I purchased with the Pure Health $50 GC (plus a bit of my own money thrown in) that I am excited to add to my weight loss arsenal.  Descriptions are quoted from Pure Health.
Raspberry Ketone
Raspberry ketone is the compound that gives raspberries their sweet aroma. Pure Health Raspberry Ketone is 100% pure with no added ingredients and can be used before meals or exercise along with a sensible diet and fitness program to support your health goals.
Garcinia Cambogia
Pure Health Garcinia Cambogia Extract contains garcinia extract with 60% hydroxycitric acid (HCA), a natural compound believed to support healthy weight management, from naturally harvested fruit.* We've also added black pepper extract to support the absorption of HCA in the body.
Pure Green Coffee Bean
Green coffee bean extract contains chlorogenic acids which are believed to support healthy weight management. The process used to roast coffee for brewing destroys most of the active compounds, making raw green coffee beans an ideal natural source of chlorogenic acid. Unroasted, green coffee beans also offer a boost of natural energy without the bitter taste of coffee.
Pure Black Raspberry
Pure Health uses only prime black raspberries grown in the Pacific Northwest and harvested annually in late summer. Since black raspberries are harvested once a year, they are freeze-dried to maintain their nutrients. Pure Health is delighted to bring you this dark berry nutrition support in a vegetarian capsule!
Nature's Releaf Tea
Nature's Releaf is a proprietary blend of licorice root, peppermint leaf, hibiscus flower, senna leaf and more! Nature's Releaf delivers support for healthy regularity and detoxification when your insides need a little help. This delicious blend of aromatic botanicals is combined into single easy to brew tea bags. Brew one before going to bed at night, sip, and let nature go to work!
Pure Goji
Pure Goji is slow-cooked in the Asian tradition. We think the delicious taste of Pure Goji will make you mighty happy to know the "Happy Berry." Our dense, tangy Pure Goji juice is excellent blended with our other juices (mmm… Acai and Goji) or as part of a healthy smoothie. Try your Goji over ice for sipping.
Pure Acai
Pure Açaí juice is made from the whole Açaí berry. This tangy, tasty berry is the source of our most popular juice and has claimed its place in the hearts (and refrigerators) of many Pure Health customers. Sip on Açaí over ice or mix with Mangosteen for a naturally sweet, nutrient-rich drink.
Pure Noni
Pure Noni juice is brimming with healthy phytochemicals from the odd-looking superfruit that some say looks like a grenade! Phytochemicals are found naturally in fruits and vegetables – one of the reasons they are considered so important to our diet. Our dark green, tart-tasting Pure Noni juice may be a bit on the smelly side, but one ounce provides support for healthy detoxification and digestion. Grab a shot glass, pinch your nose and just "down the hatch" this digestive bitter! Follow it up with our tasty Pure Mangosteen to take the bite off.
*These statements have not been evaluated by the Food and Drug Administration. These products are not intended to diagnose, treat, cure or prevent any disease.
My Thoughts
All these products are fantastic!  If you are a coffee drinker (I drink about three cups a day) I recommend you take the Pure Green Coffee Bean supplement on the days you do not normally drink any caffeine.  I am not usually sensitive to caffeine, but the coffee and supplement combo gave me too much nervous energy.
The Pure Noni liquid supplement is ummm…interesting tasting.  My suggestion is not trying to mix it with anything, pull up your big girl panties, and just take it straight.  It is VERY bitter and has a not so pleasant aroma.  However, the benefits outweigh the negatives. Do not be shy and give it a try!
Pure Goji and Acai liquid supplements are heavenly.  These two are perfect for adding to juice or to give a smoothie an extra healthy kick.  Yet, they taste good on their own and can be taken straight without any problem. The Acai is a little thicker than the Goji and has a tart taste, compared to Goji's deliciously sweet flavor. I plan on trying to use the Goji in my Energy Chucks recipe! Make sure to refrigerate after opening the liquid supplements and consume the contents within 30 days.
Nature's Releaf Tea happens to be my favorite of the products, because it is yummy and great before bedtime.  It has a slight peppermint taste with a hint of sweetness from Stevia.
I am no stranger to Pure Health products!  My local Walmart offers them in the supplement section and I have also tried the Nature's Green & Lean Tea.  However, I have to admit I love the convenience of having the products shipped to my home!  Plus, the customer service is absolutely wonderful!  I had a question about my order and Jessica, the Pure Health Customer Care Manager, was so helpful and friendly!  I highly recommend Pure Health and know you are going to enjoy the products as much as I do!
Wonderful Holiday Gift
Pure Health Superfood supplements make a wonderful holiday gift!  The average priced product is $9.99 and if two or more products are ordered, there are no shipping costs! For more information about the company and product availability, visit www.purehealth100.com.
Stay Connected
Like the Pure Health Facebook page.
Follow @PureHealth2 on Twitter
Subscribe to the Pure Health Newsletter
Pure Health $50 Gift Certificate Holiday Giveaway!
Courtesy of Pure Health, one lucky reader is going to receive a $50 Gift Certificate to go shopping at www.purehealth100.com! To enter the giveaway, please follow the instructions provided on the Rafflecopter form.  Any comments are welcomed below, but won't count towards the giveaway. Only entries using the Rafflecopter form will be eligible for prize. Thank you!
Open To US Residents Only- age 18 + Ends November 29th, at 11:59 pm (eastern time)! Enter Daily! The gift certificate will expire on January 31, 2014
[field name= iframe]
This giveaway is in association with my Holiday Gift Guide festivities!  Keep checking back for more great prizes coming your way!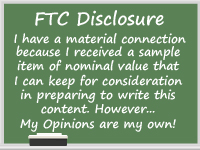 Disclosure: Assets, information, and product claims provided by Pure Health. No information provided within this article is meant to replace the advice of health care professionals.  Seek advice from qualified professionals before taking any supplement. A Happy Hippy Mom is not responsible for prize fulfillment or any injuries resulting in prize. Meaning if you are wanky enough to take a full bottle of anything all at once, I am not liable if a reaction occurs.