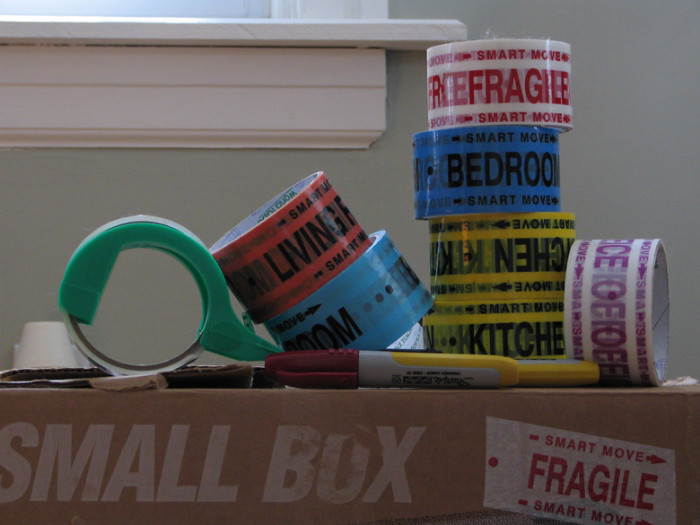 Moving is one of the most stressful events in life. Between waiting anxiously for your last apartment's deposit subtotal and loading and unloading your furniture and boxes, moving can certainly be the cause of daytime migraines and sleepless nights. Now, imagine moving cross country…with your kids!
Sure, moving by itself is manageable, but managing long distance moving with a family can be a little overwhelming. If you and your family is planning on making a big, cross country move, here are a few tips you may want to keep in mind that will make this transition easier for you and your kids.
Know Your Demographic
Demographic is another word for characteristics. Before your talk to your kids, you have to know how to understand them (and the big move's impact) according to their age in order to make the transition as smooth as possible. For example, a 4-year old's concern's can be completely different from that of a 14-year old.
For kids that have yet to attend school, their biggest concern could be loss of their room or the drastic change in their surroundings. For school aged children, the most common concern would be the loss of friendships and the fear of starting anew in a new school. By understanding and addressing their specific concerns, you'll be able to help them ease into the idea of a new home and a new town.
Talk to Your Kids
Moving a far distance can come to quite a shock to some kids, especially if they are attending school. You'll want to give your kids enough information of the new town and new school. The more information, the easier it can be for your kids to accept the big move.
You may also want to involve your kids in house-hunting if you have yet to find a house to live in. By doing so, the change seems less forced and more involved.
Lessons in Moving
Think of moving as a chance to teach your kids about independence, responsibility and charity. First, your kids have to know that they are responsible for packing what's theirs. Some may expect their parents to handle all the packing, however, by teaching kids how to pack and allowing them pack their things, they'll learn how to be more independent as well as learn how to be more responsible with their things.
Most families tend to scrap a lot of their unused items and keep only the necessities. However, by donating your unused things, as well as encouraging your kids to donate what they don't need teaches them to value what they have and give away what they don't need to the less fortunate.
Not only will you be teaching your kids life-long lessons, but you'll also get them involved in the big move, keeping their minds distracted from transitioning to a new place.
Encourage Them Creatively
Help your kids make their new accommodations their own. If your budget allows it, encourage your kids to design and arrange their new room. By doing so, they'll be able to nest and become more at ease with their new surroundings. Not only will they feel at home, but they'll be able to expand their minds creatively.
How To Fit In
One of the biggest fears for new kids is their inability to fit in. Most common among summer movers, some parents tend to sign up their kids for extracurricular clubs or activities. For example, if you're moving during the summer, you could encourage your kids to become part of a sports or arts club, or even attend summer camp. This way, they'll be able to begin forming relationships just before school starts.
Time and Space
It's normal for kids to regress and withdraw socially in the first few weeks or months after the big move. This is normal. Understand that kids need time and space in order to adjust and integrate into their new surroundings.
By following these pieces of advice, you'll be able to help your kids adjust to their new surroundings, getting them on track both educationally and socially.
*Guest post by Becky W