The power of technology and social media is amazing! Together the duo makes a mighty force able to change lives worldwide. And when moms get involved—it creates a magnificent chain reaction.   However, because moms are the foundation to keeping families together they need our support! So how can you help? Join the Global Mom Relay where moms and friends from around the world share inspiring stories of motherhood and encourage others to do the same.  The selfless #globalmom outreach launched by The United Nations Foundation promotes a call to action to help improve the lives of mothers and children everywhere.
You can help support this wonderful initiative and make a positive difference in a child's life by downloading the free Donate a Photo app. (available at Google Play or AppStore) and sharing a picture of yourself or a special mom in your life using a smartphone or tablet.  In the caption, tell the one thing we must do as a community to better support moms worldwide, and add the hashtag #globalmom.   Through the Johnson & Johnson Donate a Photo app., for every photo you share the company will donate a $1 to the non-profit partner of your choice on the list. Your photo could help fix up a public park, provide clean water for children in Africa, supply a resuscitation device for newborns to breathe, send an adolescent girl in Liberia back to school, protect a child from bullying, and more.  Whatever cause you decide to donate your picture to will help pave the road to healthier futures for families and communities.  All it takes is a second and you can donate one photo daily!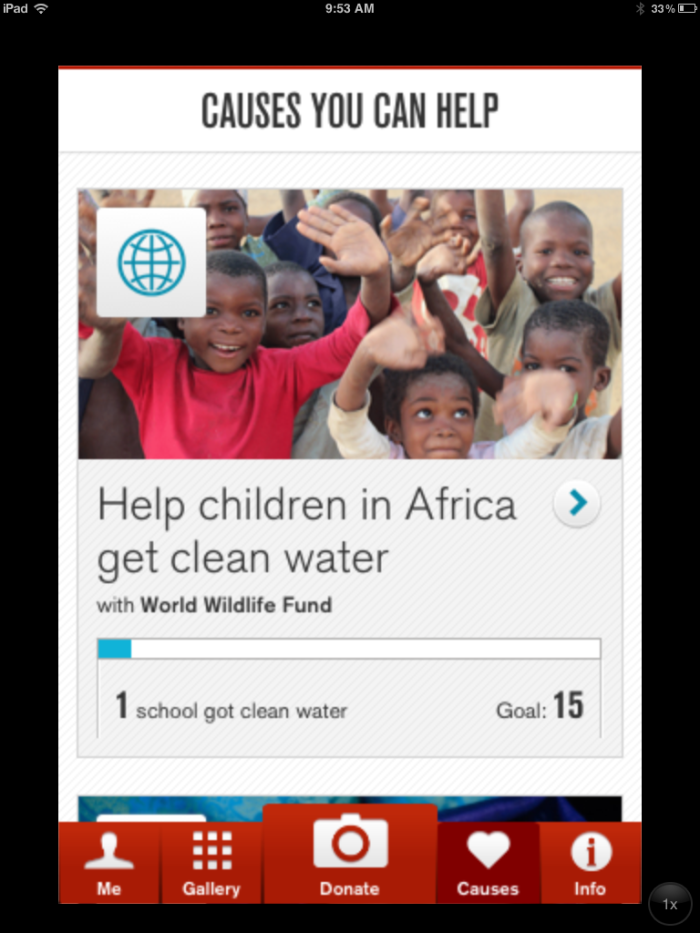 The donated photos will then be collected and presented by Johnson & Johnson on Monday, September 23 at the "Social Good Summit," a three-day conference organized by Mashable that will be held in NYC during UN Week.  Attending the summit will be a dynamic community of global leaders consisting of the most innovative technologists, celebrities, influential minds and passionate activists who have the same goal in common to answer the big question: "How can new technology and new media create solutions for the biggest problems facing my community and create a better future by the year 2030?" The impressive list of speakers include former Vice President Al Gore, Melinda Gates, Charlize Theron, astronaut Ron Garan…just to name a few!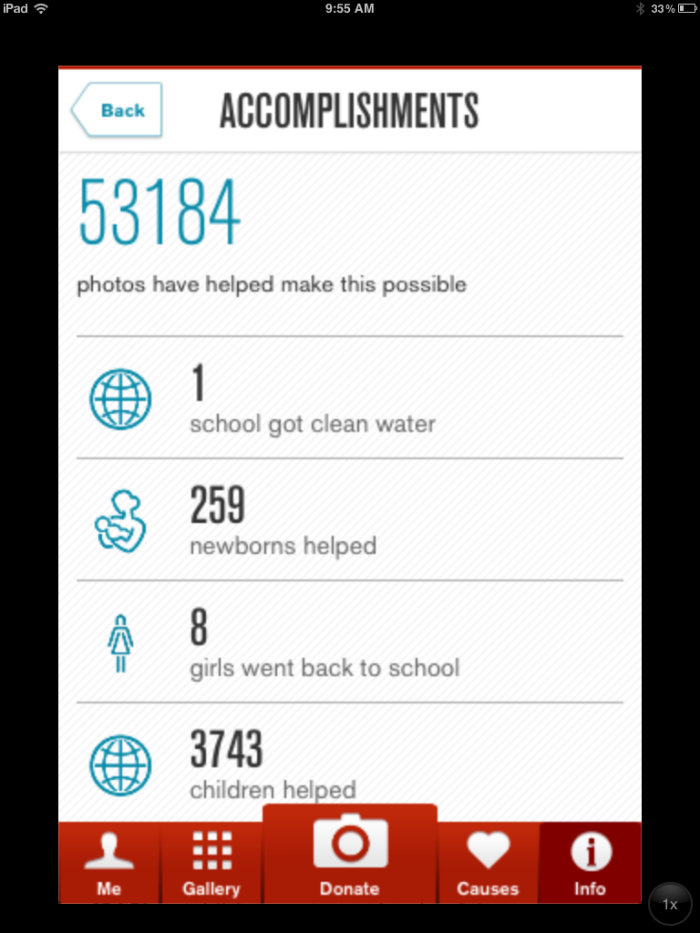 Exciting stuff right?  To date 53, 184 photos have been donated so far and the number is growing!  If you want to be a part of this life changing global movement here are the steps you need to take.
Download the free Donate A Photo app on your iPhone or Android phone.
Choose a cause you want to support.
Upload a photo of yourself or an influential mom in your life.
Add a caption telling what we must do as a community to better the lives of moms worldwide making sure to include the hashtag #globalmom.
Donate the photo
Repeat once a day
Don't forget to share with your friends on Twitter and Facebook to show them what you care about and get them involved in this fantastic opportunity! Or if you have a blog please share this awesome info with your readers! PEACE OUT!