"I participated in a campaign on behalf of Mom Central Consulting for Red Lobster. I received a gift card to facilitate my review promotional item as a thank-you for participating."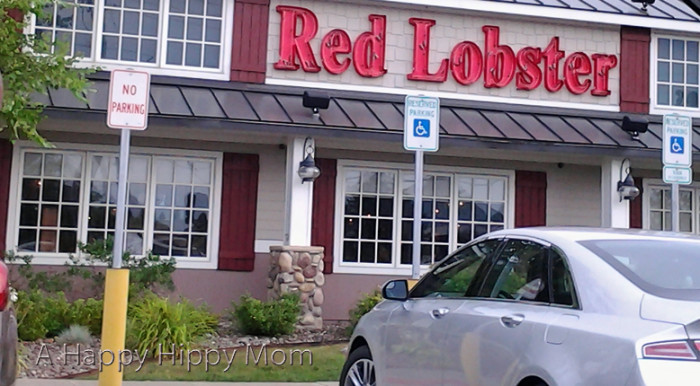 It's BACK!  Once again for the 12th year, Red Lobster is offering their Endless Shrimp deal! The delicious seafood launch is one of the restaurant's most popular, highly anticipated promotions and a perfect excuse for family's to reconnect with loved ones after a busy summer.  For a limited time, shrimp enthusiasts are able to create an endless shrimp entree combination or enjoy one plate after another of their favorite shrimp dish.  Options include new Spicy Soy-Wasabi Grilled Shrimp, Hand-Breaded Shrimp, Garlic Shrimp Scampi, and Shrimp Linguini Alfredo.  Entrees also include a choice of salad plus unlimited Cheddar Bay Biscuits.  Priced at just $15.99, the high-quality affordable meal is a great value any day of the week and a terrific way to kick-off the back to school season.
Red Lobster Endless Shrimp Deal – A Scrumptious Bargain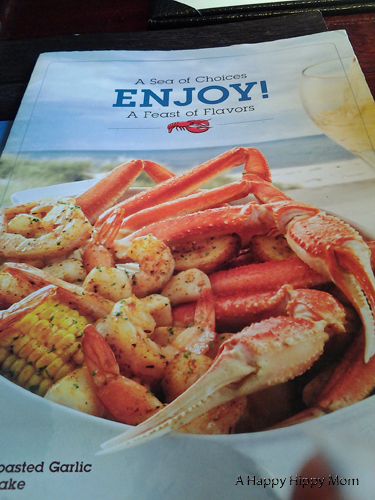 Our family had the opportunity last weekend to try the Red Lobster Endless Shrimp deal.  We are huge fans of the seafood restaurant, but rarely get a chance to eat out –so this was an enormous treat for all of us.  Red Lobster has to be one of the cleanest restaurants I have ever had the pleasure of visiting plus the food always tastes fresh and is served piping hot.  Not to mention, the staff is friendly and dedicated to making your stay an enjoyable experience as well.  However, if you plan on going for the Endless Shrimp promotion I recommend you call ahead for a reservation!  The place was PACKED and we had to wait 15 minutes for a table.  But the wait was well worth it, because the food was incredible!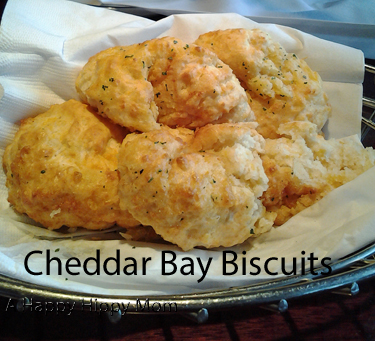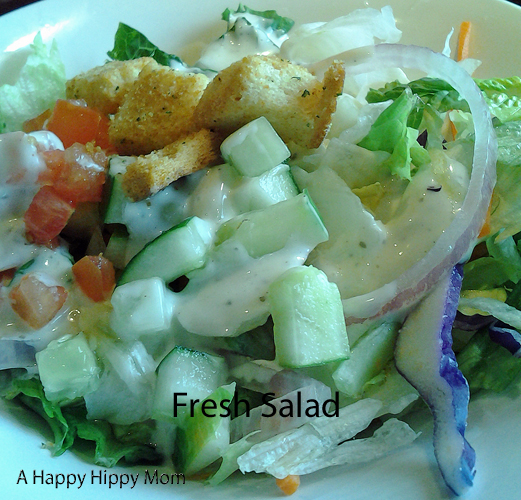 My 16 year old daughter absolutely loves seafood and was ecstatic over the Endless Shrimp promotion.  For parents with teens, this is the chance to take your kids out and let them eat as much as they want without draining your wallet.  I swear teenagers have an extra stomach or something and can eat food equal to their weight!  Although, after the first few plates of shrimp my daughter was satisfied and happy.  Her favorite out of the shrimp dishes was the Garlic Shrimp Scampi.

My hubby also loved the plates of endless shrimp! After his first Garlic Shrimp Scampi  bite– he was hooked! LOL!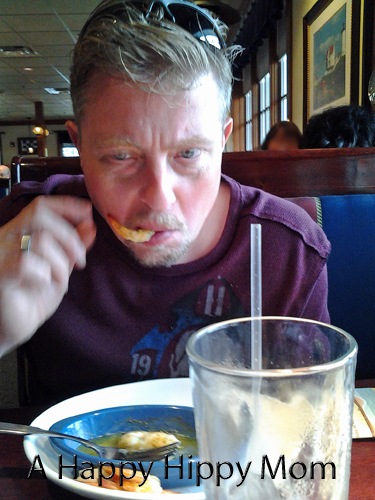 He also tried the Spicy Soy-Wasabi Grilled Shrimp and Hand-Breaded Shrimp combo and loved it!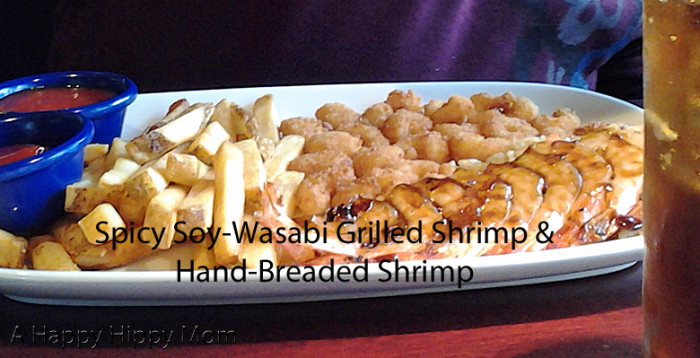 My 5 year old isn't much of a fish fan, so we ordered him the chicken fingers off the kid's menu.  As you can see from the picture below he also enjoyed his meal and was having fun being silly.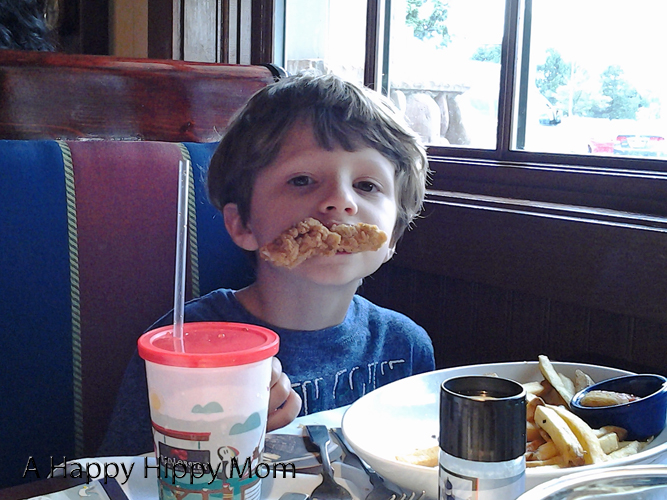 Now, I tried each one of the shrimp options above and really liked the Shrimp Linguini Alfredo.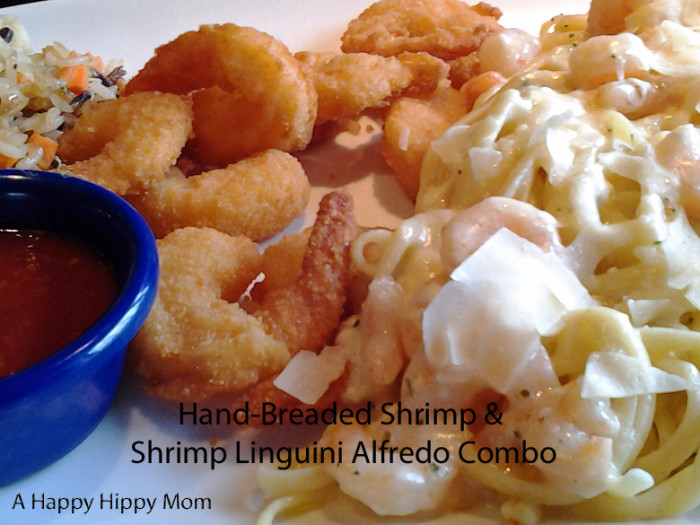 Then the waitress brought a plate of Coconut Shrimp served with Pina Colada Dipping Sauce!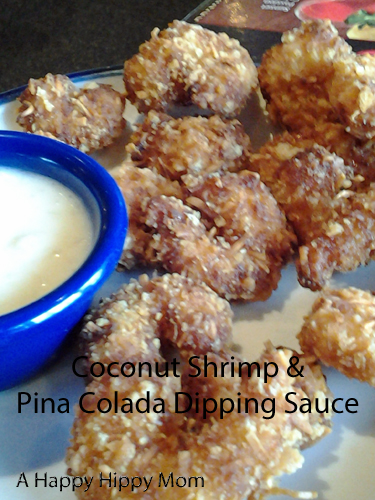 The entree was not advertised in the special, but the restaurant included it in the promo anyways.  I'm not sure if they were running low on the other options or if it was something special they were offering that night.   WOW!   If you could wrap the essence of all the good things of summer in food…it would taste like this shrimp.  Fresh, sweet, tropical…AMAZING!  The Coconut Shrimp was definitely the hero of the night in my opinion and I will be ordering it again at my next Red Lobster visit.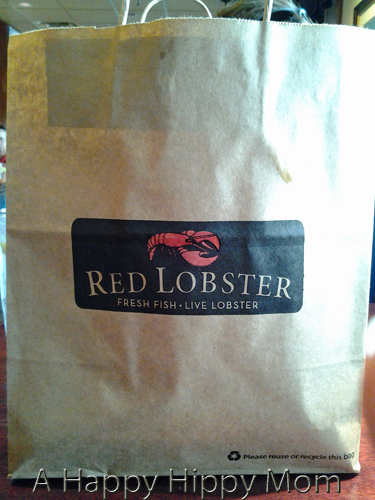 By the end of the meal we were all stuffed and had to take home what we couldn't eat.  It was a superb shrimp feast!  The plates kept coming and coming and coming!  OMG I'm still seeing shrimp!   For only $15.99, the Red Lobster Endless Shrimp is a scrumptious bargain!
Stay Connected with Red Lobster
Visit the Red Lobster website
Follow Red Lobster on Twitter
Sign up for  Red Lobster's Fresh Catch Club to be the first to hear about  the latest offers and deals.