I have a confession.  I am a taco-junkie!  Yes, it is absolutely true!  I cannot get enough of the mouthwatering combination of fresh shredded vegetables, marinated meats roasted to perfection, bold flavors of Old El Paso expertly blended spices, and rich cheese oozing goodness, which are all wrapped in a single flour tortilla!  Oh, let us not forget the splash of hot salsa, dash of guacamole, and heaping spoonful of sour cream on the side that additionally sends taste buds into a food glorious heaven.   Not to mention, tacos are the one crowd pleasing meal you can easily prepare where everyone is able to have whatever they want inside without having to make complete separate meals.  Plus, it is a good way to use up those lingering leftovers while letting your creative side be expressed in the kitchen as well! Yup, I am completely addicted to tacos!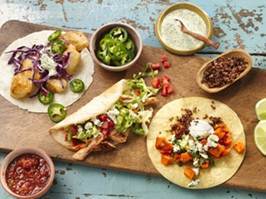 If your taco night does not seem as exciting, maybe it is time to change it up a little!  Old El Paso invites you to spice up your taco night with a new twist on tacos –after all, just imagine how many different ways you can make them.  Try adding a bit of variety to your taco night by adding unique toppings, having tacos for different occasions or think outside the box on ways to prepare the main ingredients.
Cheesy, Gooey Quesadillas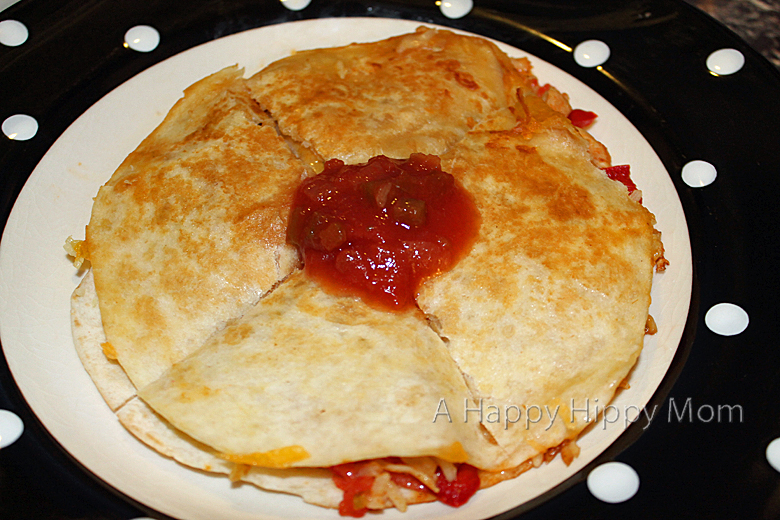 I put my own spin on tacos by twisting them into more of cheesy, gooey quesadillas filled with delicious fresh spices and ingredients.
1. First, I brown up ground beef and cubed chicken separately that are seasoned with Old El Paso Taco Seasoning.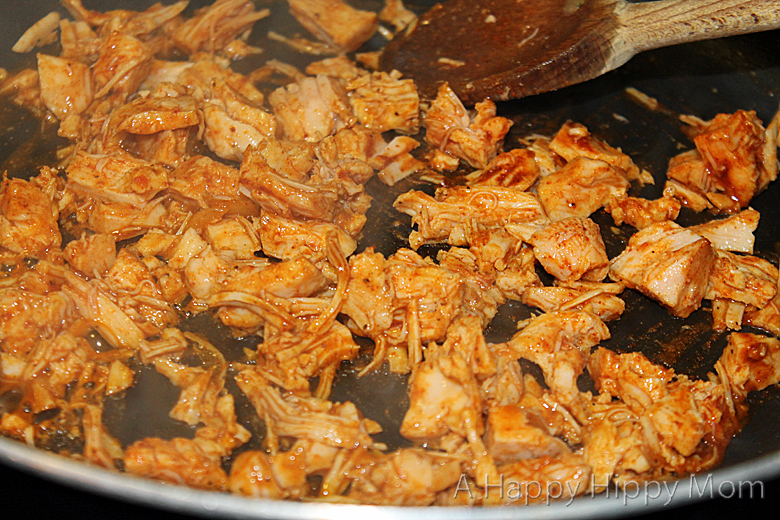 2. Next, I make some seasoned rice, sauté green and red peppers with onions in a bit of butter until tender, chop fresh tomatoes, black olives, and shred a mixture of cheddar and mozzarella cheese.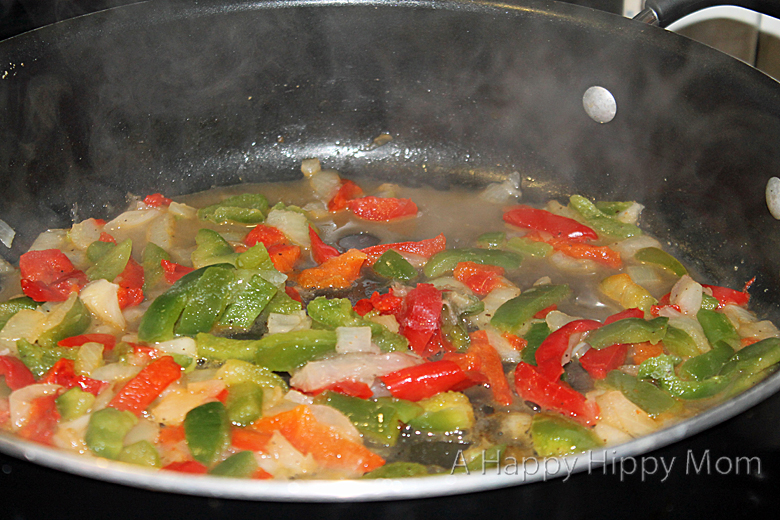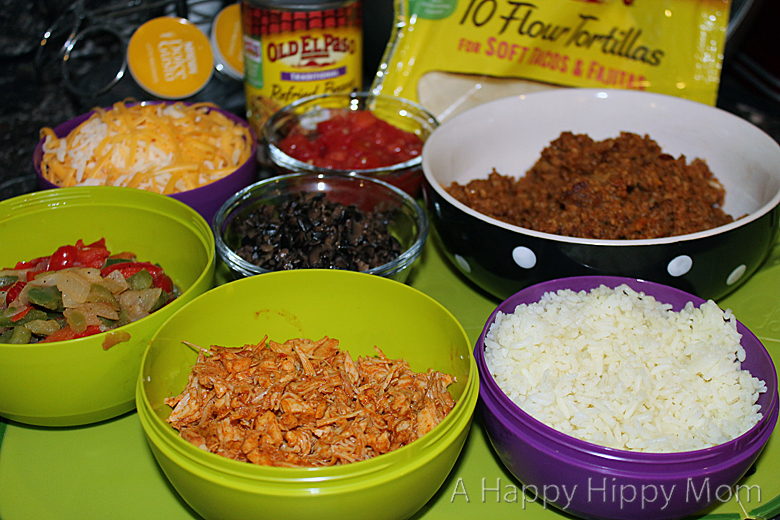 3. Then, I heat a large frying pan to medium high heat.  Add a small amount of butter and spread it around the bottom of the pan with a spatula.
4. Placing the flour tortilla in the pan, I heat it until I see some small air pockets form.Now, I know it is time to layer my ingredients on it and top with another flour tortilla.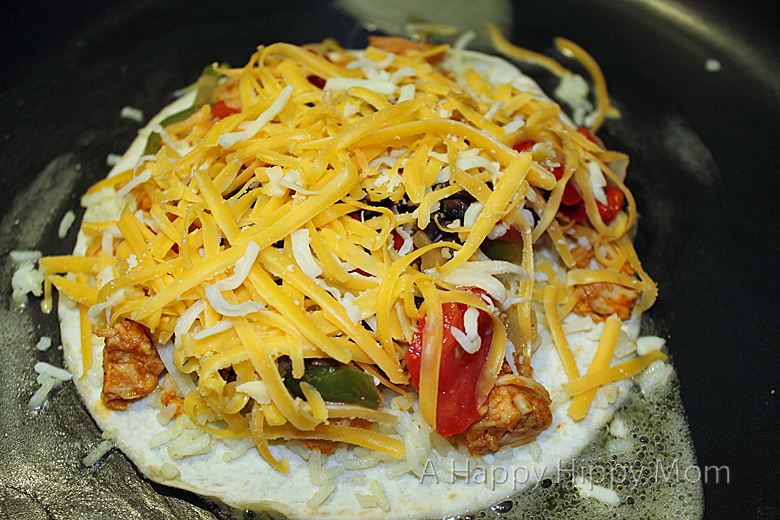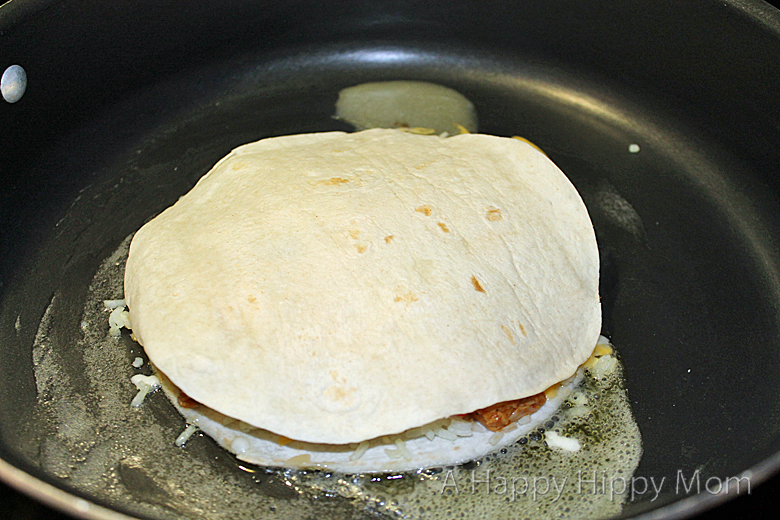 5. Reducing the heat to low, I cook each side of the tortilla until they are brown and the cheese is completely melted.
6. Then I serve on a plate, cutting the quesadilla into sections with a pizza cutter, and add a splash of salsa to the top.
Tacos and quesadillas are one of the easiest and versatile meals to make!  You can turn your taco into a seafood delight by adding shrimp, crab, or lobster!  Perhaps, you are looking for something extremely healthy to serve?  Try adding kale, portabell0 mushrooms in place of the meat, and tossing with a bit of feta cheese!  The possibilities are endless!
Stay Connected
Visit the Old El Paso Website
Old El Paso Twist on Tacos Gift Pack Giveaway
Courtesy of Old El Paso and Myblogspark, a lucky reader will receive an awesome gift pack containing items to help put a fun twist on their taco night including:
 Rinse & Chop foldable chopping board
 Prep & Serve nesting storage bowls
 Old El Paso Soft Flour Tortillas
 Old El Paso Traditional Refried Beans
 Old El Paso Taco Seasoning
Retail Value: $54
To enter the giveaway,  please follow the instructions provided on the Rafflecopter form.  Any comments are welcomed below, but won't count towards the giveaway. Only entries using the Rafflecopter form will be eligible for prize. Thank you!
Open To US Residents Only- age 18 + Ends August 31st, at 11:59 pm (eastern time)! Enter Daily!
"Disclosure: The prize pack, information, and giveaway have been provided by Old El Paso through MyBlogSpark."