"I participated in a campaign on behalf of Mom Central Consulting for Reebok. I received a Famous Footwear gift card to purchase a pair of Reebok shoes to facilitate my review and to thank me for participating."
Back-to-school shopping!  You either love it or hate it!  For most parents it is a dreaded annual event bringing about long hours in the stores searching for the hottest sought out items at the lowest possible prices.  Nonetheless, the back-to-school season does not have to lead to aching feet and a pain in the wallet; especially if you shop at places offering deep discounts on a large array of favorite brands for the entire family.  Where is that you may ask?  When it comes to branded shoes generally discounted from manufactures prices, no retailer comes to mind more than Famous Footwear!  The large chain is a one-stop-shopping destination for high quality, affordable styles for the athlete, fashion diva, conservative dresser, or trend setter in your family.
The leading, national, branded footwear retailer takes the sting out of back-to-school shopping by offering consumers more than 80 nationally recognized brands in the hottest styles at the lowest cost, including a wide selection of Reebok (one of my favorite) branded shoes.  Paired with the variety of exciting products offered at everyday low prices are usually fantastic promotions like their Bogo Buy One Get One Half Off deals, which allow shopping for everyone in the family affordable!  Plus, reward members get to take an extra 20% off the total purchase, saving even more money!
Recent Famous Footwear Shopping Adventure
I love Famous Footwear!  It is the first place I look for back-to-school shoes for my kiddos.  Their prices leave other competitors in the dust.  Recently I had the opportunity (thanks to Mom Central) to go shopping at my local Famous Footwear store and I was really impressed with the selection of shoes they carried along with the extremely helpful customer service.   By this time in the season most shoe stores are picked over, due to the back-to-school shopping craziness, but they had a wide variety of branded shoes still in stock.  However, I still ended up purchasing the shoes online, because my five year old son was sick and tired of the shopping and just wanted to go home.  With a budget of $100, I took full advantage of the BOGO half off promotion along with the 20% off for reward members and was able to purchase 3 pairs of back-to-school shoes for the kids!  Plus, I even got myself an awesome pair of Reeboks all just for $98! I saved a monstrous total of $169 off the items I bought at Famous Footwear!  It feels great to be able to get the kids shoes they need for the fall season and still treat myself to a quality pair of sneakers.  It kind of makes up for the 2013 back-to-school shopping madness!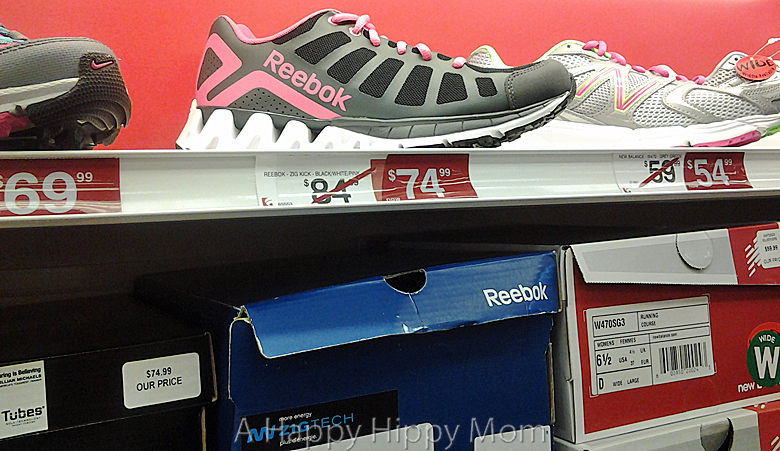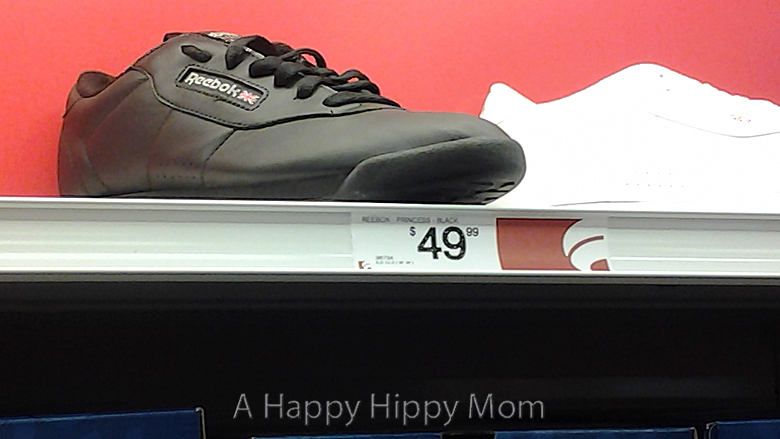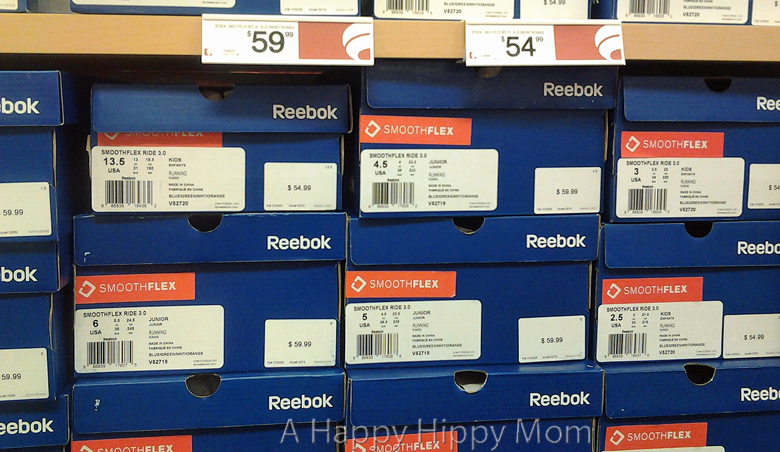 Back to Fitness
Once again I fell off the fitness bandwagon!  This summer's rich barbeques, delicious ice cream treats, and other fattening unmentionables took over my brain!  Let's just say, if it was chocolate and not strapped down, it ended up passing my lips and going straight to the hips.  NO JOKING!  I have to admit I am completely disgusted with myself and was doing so well eating healthy and staying on an exercising routine 6 days a week for 45 minutes per day. Then the warm weather hit and I blew it! So, my goal is to get back to my normal fitness routine as soon as the kids start school this fall, which means the new Reebok Sneakers are going to get a lot of good use!
Reebok Women's Sublite TR
There were a bunch of stylish Reebok athletic shoes to choose from Famous Footwear.  However, I decided I wanted sneakers that were not only attractive, but extremely lightweight and supportive at the same time.  The Reebok Sublite TR was exactly what I was looking for!  True to their size, these shoes are made of mesh, ultimate lightweight, and have cool eye-catching berry colored lace-up fronts.  The raspberry color laces and accents make an awesome contrast with the black!  Even though the sneakers are lightweight they still have a well built and cushioned foam midsole, keeping the feet comfortable and giving excellent support.  I find the sneakers to be just as comfortable as my minimalist shoes, but they provide more shock absorbency and traction, while still offering flexibility and breathability!  I would recommend them for speed walking, aerobic exercise, and wearing while doing errands.  The only criticism I have about them is that they are very narrow, so if you have a wide foot you might want to make another Reebok purchasing decision.  One other note I want to add is I liked these shoes so much that I bought a pair for my fussy teen daughter who also likes them a lot too!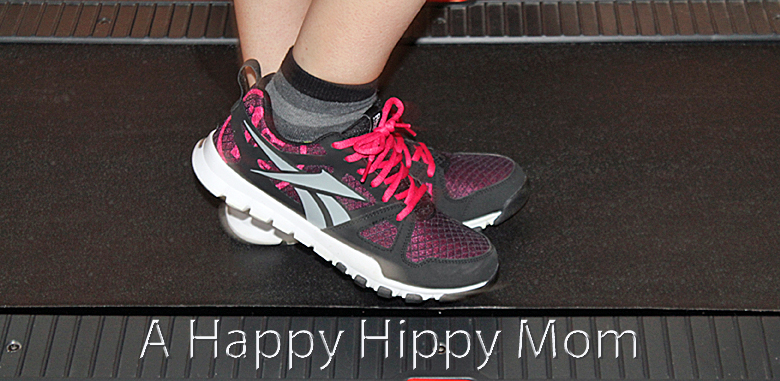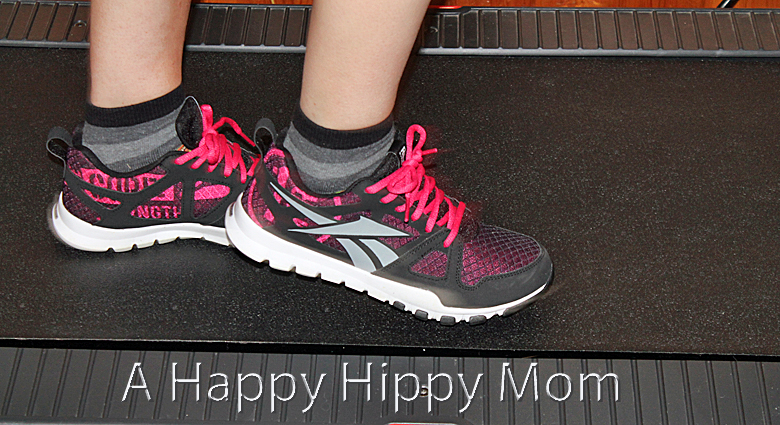 Buy It Now and Save 47% Off!
The Reebok Women's Sublite TR athletic shoes have a retail price of $74.99, but are now on sale at Famous Footwear for only $39.99!
Reebok Sustainability
Reebok is a brand of the adidas Group.  The company recognizes its responsibilities to the environment and strives to be sustainable.  They have developed a coherent Environmental Strategy for 2015 aiming to reduce their environmental footprint by 15%!  The overall reduction targets everything from product creation, manufacturing, delivery, to other sale points.  Please visit the adidas Group website for more information.