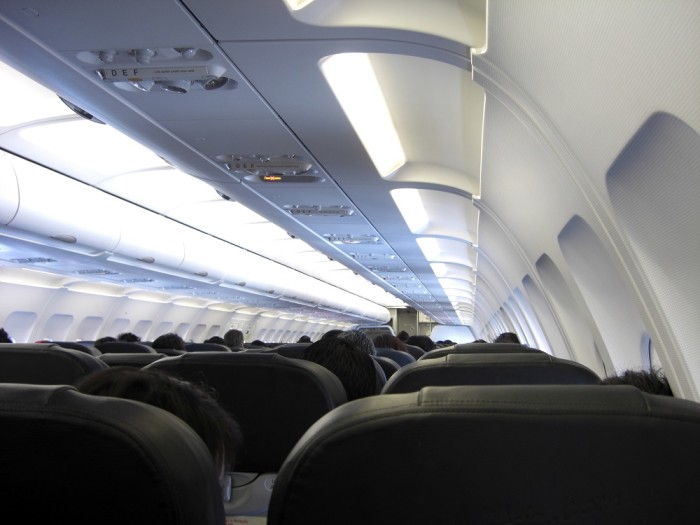 As a single person, before babies and children were ever on the horizon, you probably groaned at the sight of a 6-month-old baby in the boarding queue of your 4-hour flight. This doesn't make you a bad person. No one relishes the thought of being trapped in the air with no means of escape with a screaming child, no matter how lovely they are most of the time.
Now as a fully-fledged parent you are faced with the dilemma of flying with your own brood and not wanting to be "that person" that makes everyone's face drop at check-in. First of all, you will be, there will be an expectation that your child will play up on the flight. However you just have to prove them wrong, and that comes with preparation. Keep your little one calm by staying near the airport the night before you fly at one of these well priced rooms in Heathrow airport so as to cause minimum disruption to sleep habits, then follow these tips on board for a silent flight.
Be courteous
Remember what it was like before you had children, and how you felt when someone else's child started crying in a public space. It is annoying, regardless of how little there is you can do to stop it, so just be polite and apologize to those around you while doing your best to control the situation. In the news recently were the parents of twins who handed out sweets and earplugs to all their fellow passengers, along with a note apologizing from the twins themselves. If you're doing all you can then other passengers will have no reason to be cross, and if it really offends them, they can always put headphones in.
Have important things to hand
As well as the usual travel documents and passports, as a parent you will be used to travelling with everything under the sun. When flying you have a limit on what you can bring as hand luggage, and you need to strike a balance between having what you need to keep your little one happy on the plane and not going over your baggage allowance. Pack a few small, and quiet, toys to keep them distracted from painful ears. Rattles are not the best choice as they are noisy. Something like a teething ring or a favorite teddy would work well.
If your child is old enough for solid food then bring some finger food. Nothing keeps young children quieter or happier than eating! Another great thing to pack is a dummy, whether your baby has already ditched the comforter or has never had one, having one to hand is great on a flight as it helps little ones ears pop, in the same way that an adult may suck a boiled sweet. It's also handy as a last resort when you are considering the escape routes because they just won't stop crying!
People are more tolerant of children and babies than anything else. Yes, it may be annoying, but generally people are aware that babies cry and that people with babies have to fly sometimes too. It is a few hours of their life and it will not hurt in the long run. From your point of view, make sure you plan ahead, get a good nights rest the night before and be prepared to forget what everyone else thinks and just get on with it.