"I participated in a campaign on behalf of Mom Central Consulting for Cascade. I received a product sample to facilitate my review and a promotional item as a thank you for participating."
Are you satisfied with your current dishwasher detergent?  I thought I was!  Then I tried Cascade Platinum and realized my regular dishwashing product was falling short!
For years I went without a dishwasher, so when I finally installed a brand new machine a few months back I was relieved. Yet, I still found myself in front of the kitchen sink pre-rinsing every dish clean before loading it into the dishwasher.  I assumed pre-rinsing was an essential step to getting caked on foods like egg yolks, cheese, sauce, and other sticky gunk off the plates in order to get my dishes coming out of the dishwasher sparkling clean. WRONG! All the extra rinsing really isn't necessary to get streak free clean dishes if you use an effective detergent like Cascade Platinum!  In fact, you are only wasting energy, time, and tons of water by doing the pre-cleaning.  Place the dirty dishes in the dishwasher, pop in a Cascade Platinum Pac, and let the dishwasher do its job!
What I like about the Cascade Platinum Pacs is they eliminate the need of the messy measuring out of detergent!  Each individual Pac features just the right amount of an advanced triple action recipe that is formulated to leave dishes looking spot-free that dually helps prevent the build-up of hard-water film on the dishwasher's interior as well.   But what I LOVE most about the colorful, great smelling,  Lemon Burst scent Pacs is they are filled with a powerful detergent containing the grease fighting power of Dawn, eliminating the need to pre-wash dishes!  YEAH!  The company claims the detergent is strong enough to scrub away tough 24 hour stuck-on food.  I confess, I haven't tested that assertion out yet, since I always wash my dishes right after dinner is finished.  Nevertheless, I have stopped wasting my time double-washing the dishes and only scrape off the excessive food before loading the plates in the dishwasher.  The dishes, glasses, and utensils come out glistening clean!  If I would have attempted that with my regular detergent I would have had to wash the dishes again and again to get them spotless. I will be permanently replacing me usual detergent with Cascade Platinum!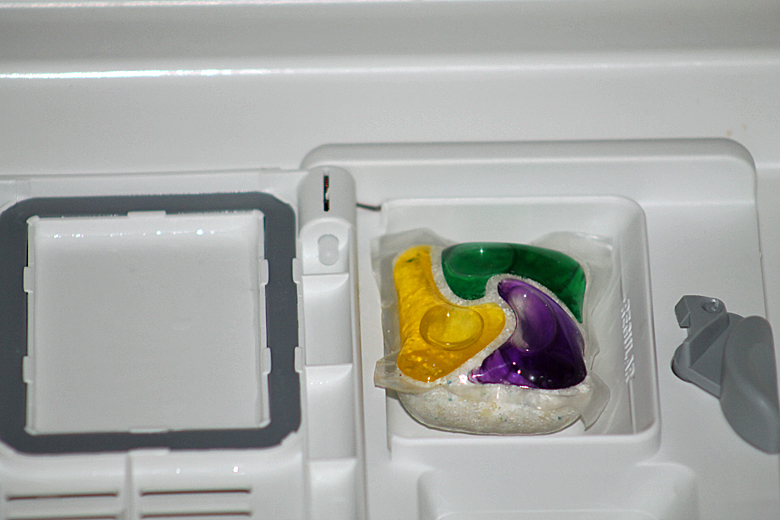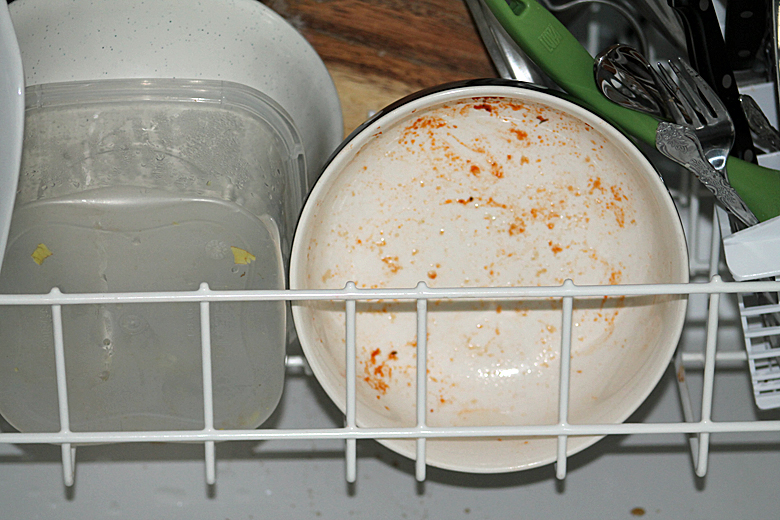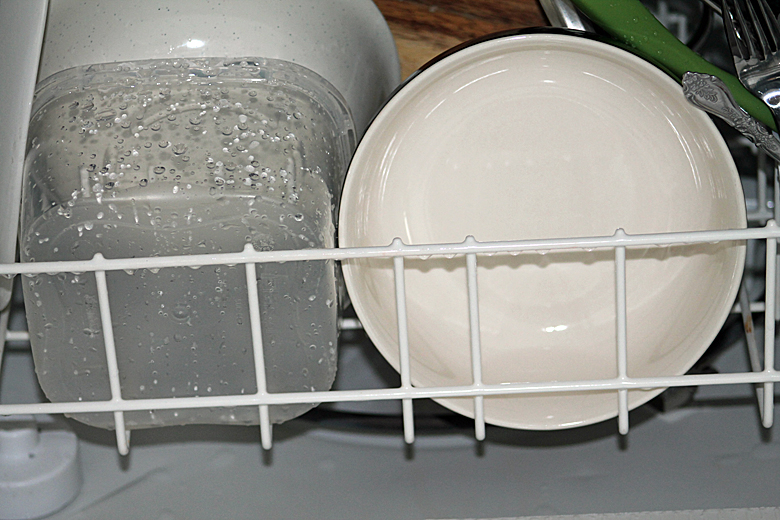 Nothing is worse than creating a delicious meal only to have it ruined by dull, dirty looking dishware!  If you care about presentation as much as Gail Simmons  and I do give Cascade Platinum a try and let your sparkling dishes make your food masterpiece look even more scrumptious!
Here is more information about Cascade Platinum via the manufacturer.
About Cascade Platinum
Technology:
Cascade Platinum features a premium, advanced triple-action formula specially designed to deliver Cascade's best-in-market performance:

• Increased enzyme power delivers better tough food cleaning than Cascade Complete Pacs.

• Unique liquid-top dual surfactant system delivers exceptional shine for the dishes AND helps keep your dishwasher sparkling.

• Specially designed chelant and polymer system helps prevent hard-water film build-up on your dishes, glasses and even the interior walls of your dishwasher.

• The chelant is designed to fight Calcium that comes in with hard-water and food to help deliver virtually film-free dishes wash after wash.

Pricing:

The suggested retail price for Cascade Platinum is $0.29 per dose, a 12% premium to Cascade Complete, which retails for $0.26 per dose.
Cascade's Partnership with Gail Simmons:
Gail Simmons, top Chef Judge and editor of Food+Wine magazine, and Cascade have collaborated to discuss why presentation is just as important as preparation.
From prep to plating: It's more than just a great-tasting recipe, but also perfect presentation. Sparkling dishes, shining flat ware and spot-free glasses truly let you put your best food forward with culinary creations that pop!

Gail recommends impressing with a Platinum Presentation: "The easiest recipes pop with unexpected, gourmet presentations. Drizzle bright sauces on sparkling white plates or layer desserts in crystal-clean glassware. Keep your presentation sparkling with Cascade Platinum, which keeps dishes perfect for anytime entertaining and impromptu guests."
Cascade My Platinum Contest Details:
Enter the Cascade "My Platinum" contest for the chance to win a Platinum kitchen makeover! Two contestants each week will be selected to receive a brand new Whirlpool dishwasher!  The four week Instagram contest encourages fans to upload photos related to the weekly contest themes below.
• Week 1: My Platinum Plate (Entry Period: 6/3-­‐6/9) Show us your best dish styled from the sparkling plate up!

• Week 2: My Platinum Bite (Entry Period: 6/10-­‐6/16) Show us your best bite and most creative use of sparkling silverware!

• Week 3: My Platinum Clink (Entry: 6/17-­‐6/23) Show us how you serve up creative concoctions in sparkling glasses. Cheers!

• Week 4: My Platinum Table (Entry Period: 6/24-­‐6/30) Show us your sparkling tablescape for your most special celebrations!

• Grand Prize Winner (Entry: 6/3-­‐6/30)
For the chance to win,  visit the contest landing page  for information on how to enter and submit images:  The landing page will prompt users to sign up for Instagram if they are not currently users of the app.
"To win, users have to both register and upload a photo with the #MyPlatinum hashtag and tag @MyCascade. Participants that have not registered will be disqualified from winning."
"Each week will have a 6-­‐day entry period where Instagram users can enter the contest with their #MyPlatinum Photo. Cascade will choose two weekly winners and one final grand prize winner after the entry period has ended. Please be sure to include both the #MyPlatinum hashtag and tag @MyCascade in your entries to the contest!"
Stay Connected
• Cascade website: http://bit.ly/16Te3N5
• Cascade Facebook page: http://on.fb.me/10Y8RQQ