Lazy hazy days of summer are almost upon us with thoughts of family barbeques, camping, and other warm weather activities!  Before we know it kids everywhere will be home enjoying their summer vacation.  The last thing kids want to think about is academics, especially on their summer school break!  Unfortunately, along with the whole shebang of summer fun you also get the real problem of the dreaded Summer Brain Drain.  According to a study conducted by the Center for Summer Learning at Johns Hopkins University, all students experience some degree of learning loss when they don't engage in education activities during the summer.  The research established that on the average children lose approximately two to three months of reading and math skills during the summer break.  Now maybe those numbers don't seem too alarming, but for a child who is just learning the fundamentals of mathematics or reading, the learning loss might result in a significant regression!  What is a concerned parent to do?
How To Combat Summer Brain Drain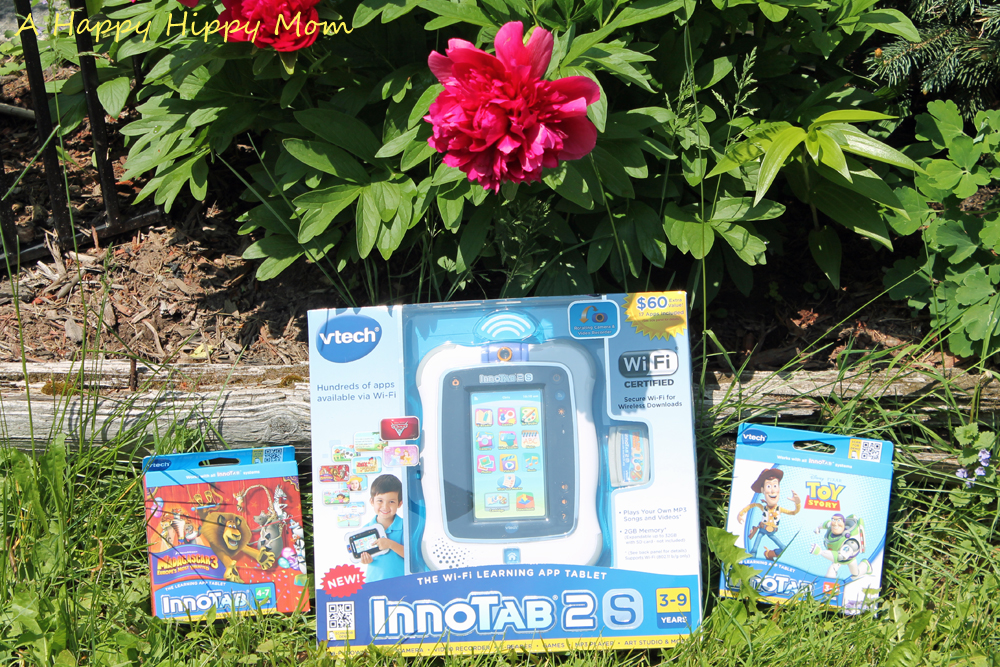 Parents can combat the unwanted summer setbacks and help their children retain educational skills through the act of being creative and looking for ways to merge learning with fun activities.  Think outside the box! For instance, for kids ages 3-9 consider purchasing a VTech InnoTab 2s.  The Wi-Fi learning app tablet is inspired by fun!  Combining the excitement of kid craving technology and education games is a definite way to peak your child's interest in keeping their skills sharpened during the summer months.  The InnoTab 2s offers the thrill of a secure wireless connection to the VTech's Learning Lodge Navigator content where kids can browse games, e-books, music, videos, and more and send their wish lists to parents to purchase.  Children are gravitated to the InnoTab's slick design, since it has the look and feel of the grownup devices they see Mom and Dad using.  The VTech InnoTab 2s is an educational win-win solution for the stopping the Summer Brain Drain for parents and kids!
About the VTech InnoTab 2S Wi-Fi Learning App Tablet
The InnoTab 2S Wi-Fi Learning App Tablet is one of the first children's learning based tablets with Wi-Fi
The InnoTab 2S is a child's own tablet that opens up a world of age-appropriate content across the widest variety of curriculums, from downloads to software cartridges, the InnoTab 2S combines innovative technology with a developmental learning tool that grows with a child and makes learning fun.
The InnoTab wirelessly connects to VTech's comprehensive app store, the Learning Lodge, where parents and children can easily browse a variety of content, and children can create a wish list and send to their parents' e-mail.
This sleek and durable toy comes equipped with 180° rotating camera and video recorder, tilt sensor, photo viewer, video player, MP3 music player, e-reader, art studio, microphone and more.
About the Learning Lodge
The Learning Lodge features more than 350 educational games, e-books, music and videos developed specifically for each child's unique stage of development, as well as with their age and interests.
The broad library of subjects includes reading, math, social studies, science, creativity, problem solving and so much more!
Starting with activities suitable for toddlers and expanding to grade schoolers, the Learning Lodge gives every child an opportunity to expand their learning potential while keeping them entertained.
Featured throughout the downloads and software cartridges are popular characters such as Mike the Knight, Angelina Ballerina, Team Umizoomi, Dora the Explorer, Thomas & Friends, Teenage Mutant Ninja Turtles, Jake & the Neverland Pirates, Sesame Street and more. New titles coming out on the Learning Lodge beginning in June include: Monsters University, Turbo, Planes, and more.
Parents can track their child's progress through the Learning Lodge Progress Log, offer encouragement and share in their pride when kids reach new learning milestones.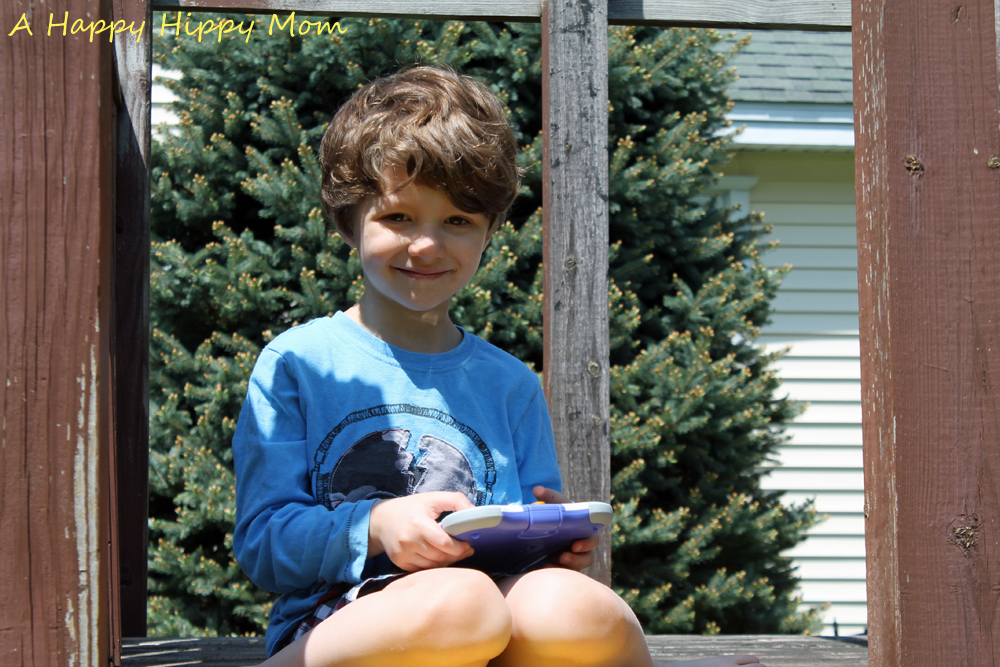 Being an education-conscious mom of a child age 5, the InnoTab is what I would consider an academic lifesaver.  My son has a very short attention span for things that don't interest him like sitting down and learning.  However, he can play video games for hours if I let him.  The InnoTab 2s helps keep him engaged with games that stimulate his mind that feature favorite characters such as Scooby-Doo, Spongebob, and Mickey Mouse.  Plus the 2GB Memory,  which is expandable up to a 32GB with a SD card (sold separately), allows me to store a bunch of educational games ready for him to play when we are on the go without having to carry a bunch of separate cartridges.  And the best part, I no longer need to use my computer to download and transfer the games to the InnoTab 2s, because it is WIRELESS! YEAH!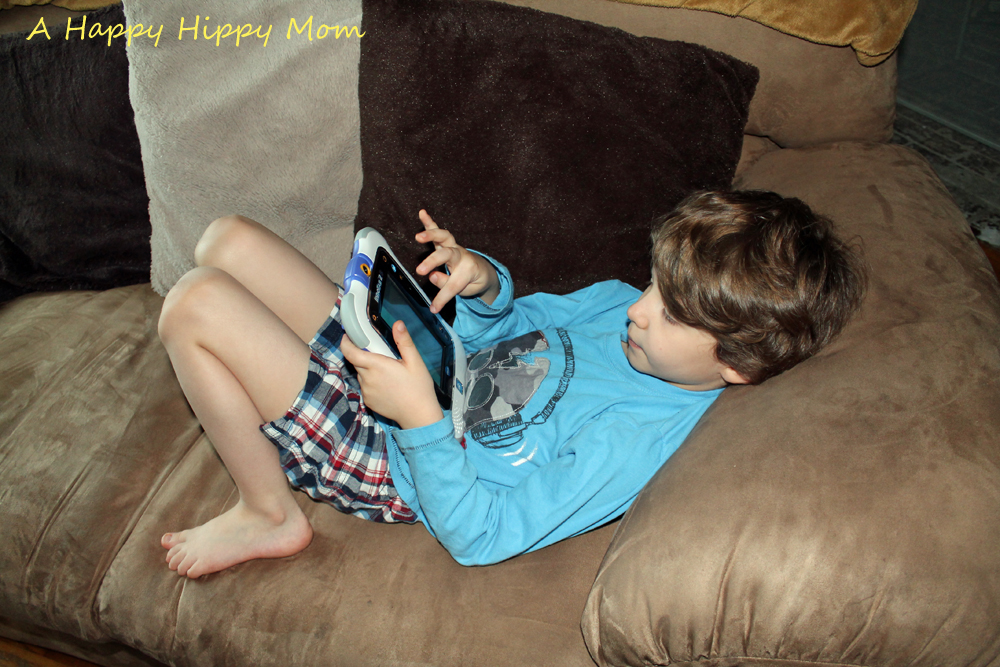 VTech InnoTab 2 vs InnoTab 2s
If you are a regular reader, you probably recall I reviewed the VTech InnoTab 2 back in September of 2012.  The InnoTab 2s ($99.99) offers every great feature of the original and NOW the glorious Wi-Fi has been added to the tablet.  Also, there are a few changes in the overall design such as chrome stripping around the touch screen, a larger square home button, a Wi-Fi button, and different colored camera.  The InnoTab 2 is only expandable to 16GB where the InnoTab 2s memory can be increased to 32GB using an SD Card. Other than that, it is practically the same.  Both come with 2 GB of onboard memory, expandable SD card slot, 5-inch color touch screen, two styluses, "Ready, Play & Create" cartridge (compatible for only the model purchased), Internal kickstand , USB Cable, Learning Lodge Navigator installation CD, 12 month limited warranty, and preloaded cool apps to get your kid started.  In my honest opinion, the new design is much more appealing and looks higher tech.  The cost difference between the two tablets is approximately $30, but you probably will be able to find it for around the same price at the InnoTab 2.  Amazon.com is offering the educational toy for only $79.99 (as of May 25, 2013),so I recommend purchasing it right now to save before the price goes back up if you are interested in getting it.
Disney/Pixar Toy Story InnoTab
Along with receiving the InnoTab 2s for review, I received Disney/Pixar Toy Story and Dreamworks Madagascar 3 Europe's Most Wanted learning games to test out.  In Toy Story kids get the chance to read with Buzz and Woody in the interactive e-book, play 3 learning games (Night Escape, Glider Getaway, and On the Conveyor Belt) and participate in two great creative activities; Woody's Dash and Buzz's Showtime.  Kids practice their vocabulary via the Story Dictionary, rhyming, beginning letters, patterns, put on a show with Buzz and friends, design a custom game featuring Woody, and more.
Madagascar 3 InnoTab
The Madagascar 3 cartridge features an interactive e-book where kids can read along with the Zoosters and their circus friends, three fun learning games (Monte Carlo Dash, Alex's Missing Props, and Showtime), and three creative activities; Zooster Jam Band, Create-a-Circus, and photo fun.  Children will sharpen their problem solving, vocabulary, build basic math skills, learn about directions,  create fun costumes and circus props, rock out with the Zoosters, and more through the fun activities.
I just want to add that the cartridges work with all the InnoTab systems, so if you have them already there is no need to buy new games.  They should be compatible with the InnoTab 2s.  The games retail for $24.99.
Educational Play On the Go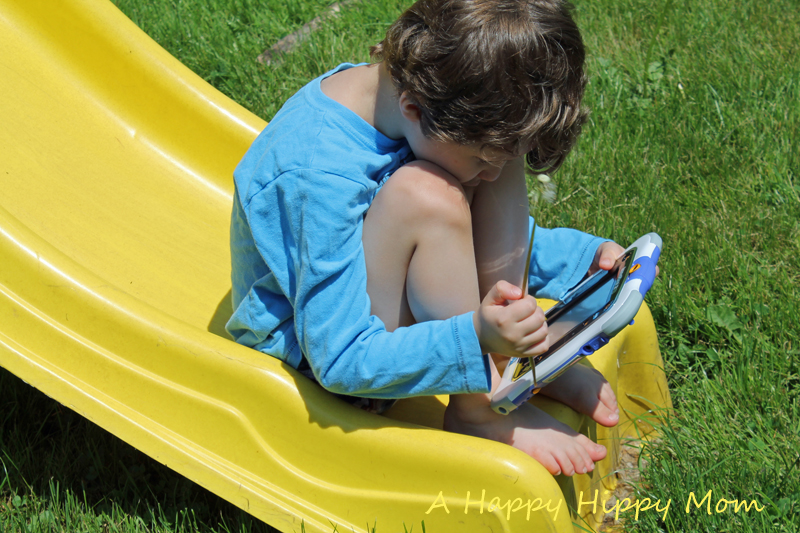 What I love about the InnoTab 2s is it gives my son hours of educational play on the go!  He can take it outside and play while still enjoying the fresh air and summer breeze.  Plus, it keeps him occupied and happy in the car when going on trips.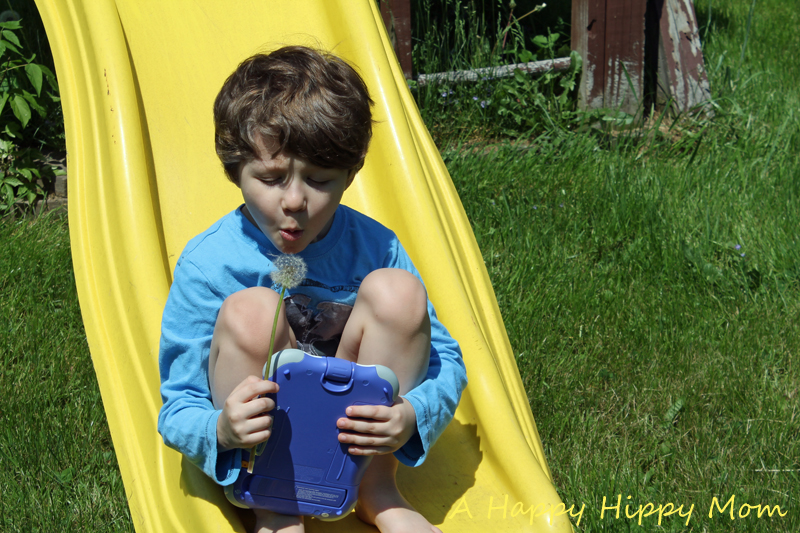 Keeping Education Fun
I guess the one factor to remember is–keeping education fun and not scary or rehearsed children will likely want to learn.  Who knows they might even go back to school knowing more than they left and have defeated the Summer Brain Drain!
Stay Connected With VTech
Stay connected with VTech using these social media site:
Like the VTech Facebook page
Follow VTech on Twitter
VTech InnoTab 2s Giveaway
To help combat the Summer Brain Drain, VTech would like to give one lucky reader a InnoTab 2s!  To enter the giveaway, please follow the instructions provided on the Rafflecopter form. Any comments are welcomed below, but won't count towards the giveaway. Only entries using the Rafflecopter form will be eligible for prize. Thank you!
Disclosure: The VTech product, information, and additional gift pack have been provided by VTech. However, all opinions are of my own.