Happy Earth Day my peace loving minions!  Out of total respect for Mother Earth it is time to look at some littering facts!  Did you know cigarette butts are the No. 1 littered item on U.S. roadways and the No. 1 item found on beaches and waterways worldwide?  According to a new survey conducted by Legacy, 93 percent of those surveyed agree that dropping a cigarette butt on the ground is a form of littering, yet smokers still litter them.  I believe smokers have the misconception that cigarette butts overtime dissolve.  However, they are NOT completely biodegradable and only under "severe biological circumstances" they degrade taking up to at least 9 months in the most optimal conditions.  It is time to clean up the butts and keep our streets, sidewalks, and beaches beautiful!  Here are more interesting facts why we need to "rethink butts!"
According to environmental cleanup reports, nearly 2 million cigarettes and cigarette filters/ butts were picked up internationally from beaches and inland waterways as part of the annual International Coastal Cleanup in 2010. This number includes more than one million from the United States alone.
Cigarette filters/butts are the No. 1 littered item found on beaches and waterways.
Cigarette butt waste is the last socially acceptable form of littering in what has become an increasingly health and environmentally conscious world.
The remnants of cigarette smoking are the most common litter items collected across the world.
According to research conducted by Legacy in 2012, more than half of the Americans surveyed reported not knowing that cigarette butts are the number one littered item every year on U.S. roadways and beaches. More than one million cigarettes and filters were collected from U.S. beaches and waterways alone in 2010.
Tobacco litter clean-up is a substantial cost to cities each year.
Statistics provided by RethinkButts.org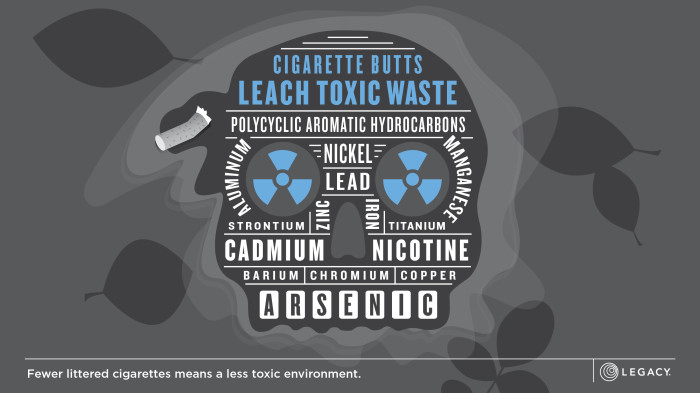 Help Increase Awareness & Protect Mother Earth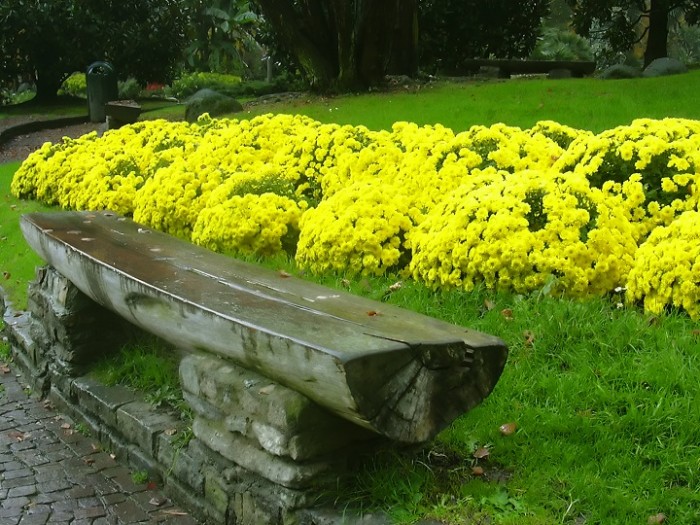 I know we are all busy and trying to find ways to work the Earth Day celebration into our busy schedules.  Today, why not take a few minutes to teach your children about the importance of not littering and form a family cleanup party (make it fun)!  One idea would be to take the kids to a public park and point out items that are litter and pick them up.  Make it a game and have the person who picks up the most trash items the winner by awarding them with a prize, such as a tasty treat to the ice cream shop!
Don't have time to form a cleanup party?  Celebrate Earth Day by helping spread awareness and share these messages (provided by Legacy) on Facebook and Twitter!
 Cigarette butts are toxic waste happening right where we live, work and play. Stop #toxic #litter. Learn more at RethinkButts.org.
Don't think there's toxic waste in your neighborhood? If there are #cigarettebutts, think again. Stop #toxic #litter. Learn more at RethinkButts.org.
Of almost 2 million #cigarettebutts picked up by @OurOcean in 2010, more than 1 million were from the US. It's time to clean up our act. #RethinkButts @LegacyForHealth @leavenotrace.
Fact: Most #littered cigarette filters don't biodegrade. #RethinkButts & #litter this #EarthDay with @LegacyForHealth @leavenotrace.
 Fact: #cigarettebutts are the No. 1 most littered item on US roadways and waterways. This #EarthDay, #loveyourmother with @LegacyForHealth @leavenotrace.
 This #EarthDay, @LegacyForHealth is teaming with @leavenotrace to help you #RethinkButts. Visit RethinkButts.org to learn more.
 Fact: Toxins from cigarette butts are lethal to fish and other organisms. Let's #RethinkButts this #EarthDay with @LegacyForHealth @leavenotrace.
 @LegacyForHealth survey shows more than 91% of people agree dropping a #cigarette is #littering. Stop toxic trash: RethinkButts.org
PEACE OUT!