Child begging for a LIVE fluffy bunny for Easter?  Unfortunately, once the holiday passes the novelty soon wears off and  baskets full of bunnies are abandoned  at the animal shelter looking for new homes.  I don't believe  parents and kids understand that bunnies require the same long-term care as dogs and cats.  They are living creatures with very specific dietary and veterinarian needs and are a lot of responsibility.  Did you know a bunny can live as long as a small dog?  This is something to think about, since you might be taking care of the pet long after your teen grows up and goes away to college.
Maybe it is a good idea to have your child learn responsibility before actually going to the pet store or animal shelter? It might just change their mind about wanting a bundle of fur to take care of.  Check out these top 5 best FREE animal apps which teach children about dealing with pets and the love and care that must go into having one!  They might start begging for a chocolate bunny instead!
Top 5 Best FREE Animal Apps
Puppy Dog Sitter (TabTale)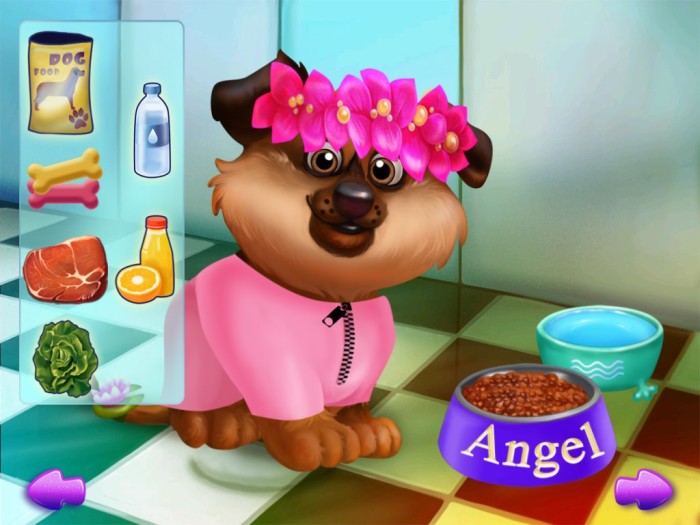 https://itunes.apple.com/us/app/puppy-dog-sitter-dress-up/id602125799?mt=8
https://play.google.com/store/apps/details?id=com.tabtale.dogsdressup#?t=W251bGwsMSwxLDIxMiwiY29tLnRhYnRhbGUuZG9nc2RyZXNzdXAiXQ
Calling all dog lovers!  In Puppy Dog Sitter, kids can choose their own puppy to dress and take care of.  Pick from a wide variety of outfits to take your dog out for a day of fun. Kids learn how to take care of their dog along the way as they feed, clean, and pick up after their pup!  Young kids will love having a puppy of their own and parents will love the lessons in responsibility!
My Horse (Natural Motion)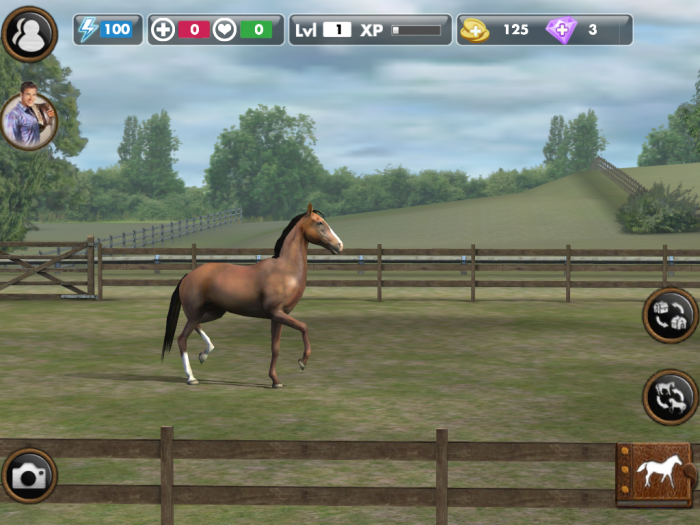 https://itunes.apple.com/us/app/my-horse/id421167112?mt=8
https://play.google.com/store/apps/details?id=com.naturalmotion.myhorse&hl=en
Now kids can finally get the horse they've always wanted!  In this app, kids are given a lifelike horse to take care of and love. Young equine enthusiasts will have to feed, and train their horse to keep him healthy and win competitions. This horse is so realistic; you might never hear your child ask for a pony again!
Fish Farm – (raiX UG) 
https://itunes.apple.com/us/app/fish-farm/id364918873?mt=8
https://play.google.com/store/apps/details?id=com.raixgames.android.fishfarm&hl=en
In this fun app, children can customize their own unique aquarium.  With beautiful backgrounds and even more beautiful fish, this app is guaranteed to keep your kids entertained for hours.  Feed your fish, observe them as you play, and even annoy them by tapping on the aquarium glass (your touchscreen!).  This app lets kids learn their creativity by making their own special aquatic habitats – even better than the ones in the dentist's office!
Pet Home (TOPGAME)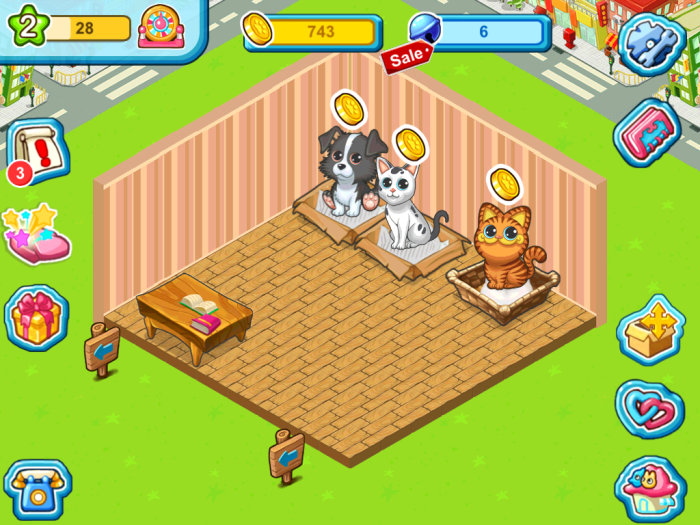 https://itunes.apple.com/us/app/pet-home/id481588208?mt=8
This app lets kids take in all of those stray animals that break your heart.  Kids can save little animals from the rainy streets and give them a warm and cozy home.  As children keep playing this fun game, they can make even bigger pet families as they breed their animals.  Kids will love being able to create a unique home for all their little pets!
Clumsy Cat (Dingo Games Inc.)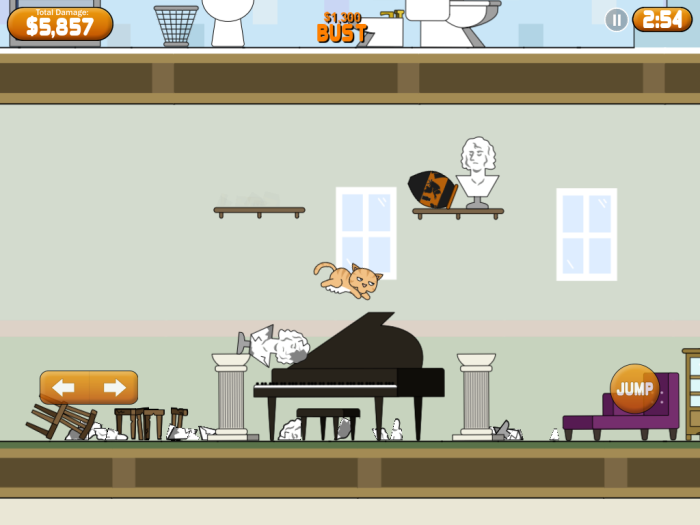 https://itunes.apple.com/hk/app/clumsy-cat/id553051180?mt=8
This app is guaranteed to be a hit with young kids.  For the first time ever, kids are supposed to do as much damage as possible!  In order to win this game, this clumsy kitty must destroy as many items before its owners return.  Kids will love wreaking havoc with their new feline friends!
Disclosure: App information and photos provided by Lauren B from Thunder11.com