Even though the weather outdoors might show something completely different, spring is officially here!  The welcomed arrival signals spring break for many teens, family getaways, relaxation, and packing decisions!  Whether you are planning a trip for yourself or helping your teen get ready for some fun in the sun, there is the important question to ask:  Which beauty products are travel essentials?  Well I have three Clean & Clear must-have skin lifesaver suggestions below that are my favorite and always make it into my teen's or my purse whenever we are traveling.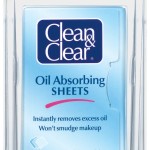 1.  Oil Absorbing Sheets (to keep faces shine-free!) These smooth, flexible sheets will help keep your face looking fresher for longer by removing excess oil WITHOUT smudging makeup or leaving a yucky residue behind.  You can actually see the wonder sheets working as they change with use. Conveniently packaged in a slim, pop-up package, Clean & Clear Oil Absorbing Sheets are perfect for instant, on the go freshening anytime, anywhere. The sheets are available in packs of 50 sheets at retail stores nationwide for $4.99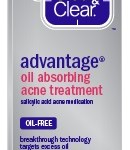 2.  Advantage Oil Absorbing Treatment (at less than 3 oz., it's the perfect TSA-friendly blemish solution). Combining the power of salicylic acid acne medication with breakthrough oil absorbing POWDERPARTICLES technology with rice protein, Clean & Clear Advantage Oil Absorbing Treatment targets excess shine by absorbing 50 percent more oil than a leading ingredient. The blemish fighting oil free formula won't clog pores and is recommended for daily use and designed for use in place of regular moisturizer. It is available at food, drug and mass merchandisers for a suggested retail price of $7.49 (1.5 oz.).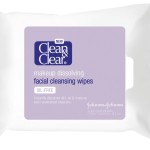 3.  Makeup Dissolving Facial Cleansing Wipes (for quick, on-the-go cleansing). Every teen knows the worst thing they can do to their skin is leave makeup on while sleeping! But when there is no water in sight and you are on the road what can you do? Grab a Clean & Clear Makeup Dissolving Facial Cleansing Wipe!  Packaged conveniently for travel, the pre-moistened cloths will gently remove all traces of makeup for clean, makeup-free skin in one easy step. The wipes are even powerful enough to dissolve hard to remove waterproof mascara! Personally, I adore this product and it is a true must-have for traveling and at home! I keep a package of the wipes in my bathroom at all times to save on my washcloths, since makeup has a tendency to stain. My teen also keeps a package in her backpack to use during school to help keep her face clean and fight breakouts. The wipes are gentle enough to use daily without causing any irritation and get rid of makeup without leaving the skin feeling oily. The awesome product is available at retail stores nationwide for $5.99 (25ct).
So, for under $20 you have three travel essentials to help fight breakouts, keep your skin feeling fresh , and shine free anywhere! Pack them in your teen's bag to give them a healthy looking appearance on the go! See how you can win them below!
CLEAR & CLEAR Ambassador
Like this post?  Keep watching for more great Clean & Clear suggestions and giveaways coming soon!  I have been blessed with being chosen as one of this year's CLEAR & CLEAR Ambassadors, meaning there is a lot more exclusive skincare news coming along with some terrific product giveaways just for you!
Stay Connected
Use these social media sites to stay connected to Clean & Clear to learn more about the products.
Visit CleanandClear.com Website
CleanandClear Facebook Page
Clean & Clear Spring Break Travel Essentials Giveaway
Courtesy of Clean & Clear, one lucky reader will receive a prize pack containing two sets of my Clean & Clear must-have beauty lifesavers — one set for them and the other for their teen or a friend.  To enter the giveaway, please follow the instructions provided on the Rafflecopter form. Any comments are welcomed below, but won't count towards the giveaway. Only entries using the Rafflecopter form will be eligible for prize. Thank you!
[field name= iframe]
Disclosure: Clean & Clear provided product information and samples to help facilitate this post.  However, all opinions are of my own. No compensation was received.