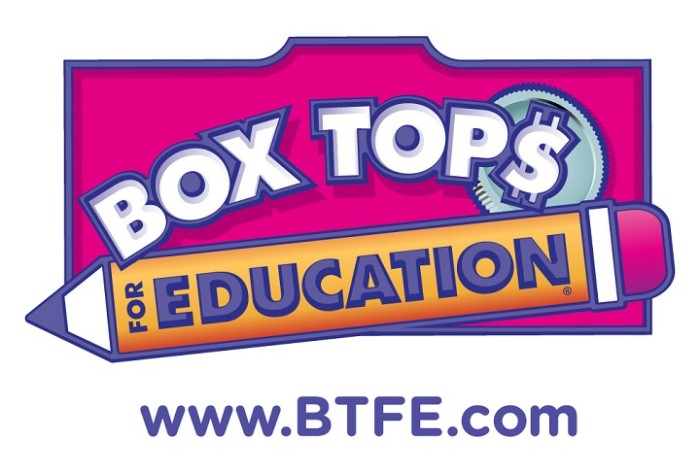 The Box Tops for Education program offers an easy way for parents to earn cash for their school just by simply purchasing the participating products they already love, clipping the coupons, and sending them in!  With all the educational budget cuts, the program is even more of a vital source of income nowadays.  Schools can receive as much as $20,000 cash per year from the Clip program, which helps fund events, computers for the classroom, books, playground equipment, or anything else needed to go towards enriching the students' educational experience.
I know my local elementary school depends on the money to provide playground items such as balls, jump ropes, bases and games for recess with the points earned!  Recently, the school utilized the money obtained from the program to purchase a new electronic scoreboard for the gym and paid for many of the fun PTA activities like Family Movie Night.  So, you can see the school uses the cash earned for all the special things parents and kids look forward to which probably would not be possible without the Box tops for Education program.
Here is a little tidbit you may not know!  The General Mills Box tops for Education program,  originally called School Change, actually began as an experiment on boxes of Cheerios in California resulting in earnings of a whopping $1 million dollars the first year.  The program has expanded to include more than 240 participating brands providing needed cash for 90,000 enrolled K-8 schools.  A large part of the success is due to more than 75,000 volunteer Box Tops for Education coordinators who motivate local school communities to collect the 10-cent coupons which are redeemed for cash schools use for whatever they need most.
This month Box Tops for Education, the nation's largest school fundraising program, announced that it has earned more than $525 million for schools across the country since it started in 1996!  Wowzer, that is a lot of clipping!  To celebrate the enormous milestone, this winter, the program is offering a variety of bonus Box Tops on more than 50 million packages at grocery stores and at btfe.com, allowing shoppers to double their earnings with select products.
Pantry Stock Up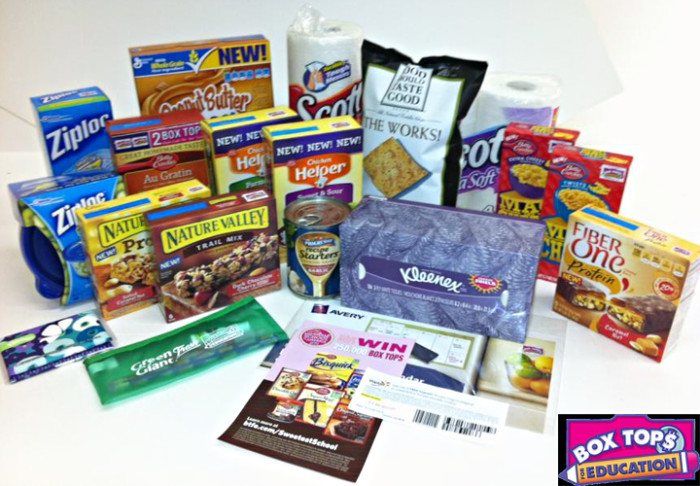 In celebration of the good news of reaching more than half-a-billion dollars for schools since the program started 16 years ago,  Box Tops for Education and its popular brand partners are offering to stock one lucky reader's  shelves with some of the most trusted household brands!
Filled with delicious and nutritious snacks and meal solutions, home organizing and cleaning products and cost-cutting coupons, the Pantry Stock Up gift pack includes:
New Peanut Butter Toast Crunch cereal
Nature Valley Chewy Trail Mix Dark Chocolate Cherry and Protein Salted Caramel
Fiber One Protein Bars
Progresso Recipe Starters
Food Should Taste Good Chips
Green Giant Fresh Box Tops for Education pencil pouch
Hamburger Helper Sweet & Sour Chicken and Parmesan Crusted Chicken
Betty Crocker Mac & Cheese and Au Gratin potatoes
Kleenex wallet pack and 184 count box
Scott toilet paper (4 roll) and paper towel roll
Avery dry erase weekly calendar
Ziploc bowls and bags
Yoplait Frozen Yogurt free product coupon
The prize pack contains all the essential products to replenish your pantry!  The new Peanut Butter Toast Crunch cereal and Nature Valley Chewy Trail Mix Dark Chocolate Cherry bars are absolutely delicious and a huge hit in our home.  If you haven't tried them yet,  you are missing out!
Stay Connected
To learn more and for a list of participating products, visit www.btfe.com.
Facebook at www.facebook.com/BoxTopsforEducation
Twitter at www.twitter.com/BTFE
Box Tops for Education on YouTube
Box Tops for Education Pantry Stock Up Giveaway
For the chance to win the Pantry Stock Up gift pack mentioned above, please follow the instructions provided on the Rafflecopter form. Any comments are welcomed below, but won't count towards the giveaway. Only entries using the Rafflecopter form will be eligible for prize. Thank you!
[field name= iframe]
"Disclosure: Information, products and promotional items have been provided by General Mills and Box Tops for Education and its program partners."