Has your partner lost interest in you and you are sexier than ever? Or does he seem to be depressed with little to no libido and you wonder why the personality change? Don't call the relationship expert just yet! He might be suffering from Low "T"! Check out Teeple's Testosterone Test Blog App to find out if your man's health is being impacted by the loss of the hormone and how to get him back on track!
It's 2013! – So start the new year by ensuring that you and your loved ones are as healthy as possible! To help you on your journey, PartnersHub has teamed up with Dr. Sloan Teeple and his wife Susan to help educate people on the effects of Low Testosterone in men.

The Teeples personally struggled with some inexplicable health and relationship problems, until Dr. Teeple had his blood tested. At just 33 years old – he found out that he had the testosterone level of an eighty-year-old man! Simply knowing this helped him get his "T" back on track… and restore his health, mood, relationship, and vitality!

Quick STATS on Low "T"

– Low Testosterone affects over 40% of men over 45 years old.

– Only 5% of these men will be diagnosed.

– Low Testosterone is nearly 100% curable.

Symptoms of having Low "T"

– Loss of Sexual Desire

– Fatigue

– Unexplained Weight Gain

– Poor Concentration

– Moodiness

Bottom line: A healthy testosterone level can be the key to supercharging your relationship, health, and sex life.

To get the word out, Dr. Teeple created Teeple's Testosterone Test blog app! Take the test to see if you or your partner are at-risk for having Low "T" – and the test will generate an action plan filled with tips for boosting your Testosterone!
[field name= iframe]
Date Night Giveaway!
Who doesn't need a date night right?  I know my hubby and I could use one!  Courtesy of PartnersHub and Dr. Sloan Teeple, one lucky reader is going to receive a copy of  "I''m Still Sexy So What's Up with Him?"  as well as a pair of movie tickets!  To enter for the chance to win take the Teeple's Testosterone Test to help determine if you or a loved one is at risk for having low testosterone.
[field name= iframe1]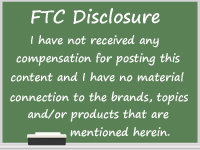 * Disclosure: Teeple''s Testosterone supplied these materials.