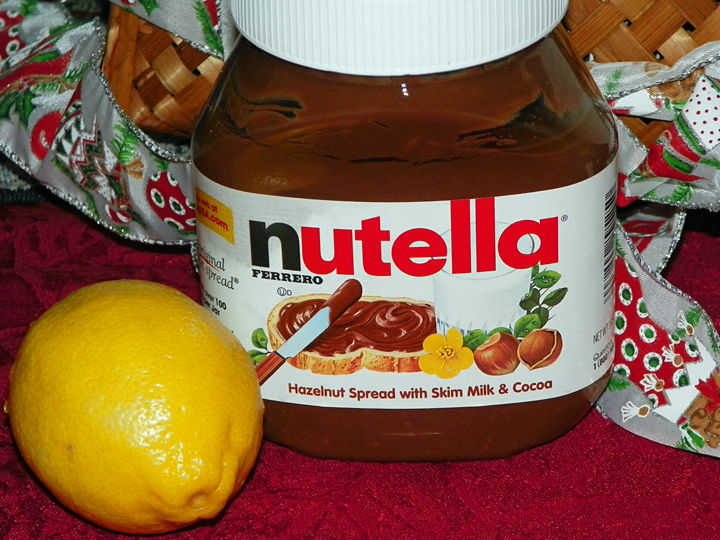 Nutella spread, created by Mr. Pietro Ferrero in the 1940's (at its earliest form)  is not only delicious scooped straight out of the jar with a spoon, but a magic ingredient used in recipes!  The chocolaty goodness made with hazelnuts, cocoa, and skim milk gives baked goods an extra mouthwatering richness.  It makes these Chocolate Hazelnut Tassies an amazing sweet treat that pairs wonderfully with a cup of tea or mug of fair trade hot chocolate— great to melt away the icy cold winter day.
I made the tassies for my daughter over the weekend and she loved them.  However, my husband who is a hardy chocolate chip man said they were too dainty and better left for the ladies. LOL!  The recipe was found in the 2012 "Taste of Home Best Loved Cookies & Candies Special Edition."  I recommend serving the yummy cookies at a tea party or book gathering!
Ingredients
 1 cup butter, softened
2 packages (3 ounces each) cream cheese, softened
1 tablespoon sugar
2 teaspoons grated lemon peel
2 cups all-purpose flour
FILLING:
1/4 cup Nutella
1/2 cup packed brown sugar
1 egg
1 tablespoon butter, melted
1 teaspoon vanilla extract
1/2 cup finely chopped hazelnuts
1/4 cup miniature semisweet chocolate chips
Directions
In a large bowl, cream the butter, cream cheese, sugar and lemon peel. Beat in flour. Shape into 36 balls.
With floured fingers, press onto the bottom and up the sides of ungreased miniature muffin cups.
For filling, in a small bowl, beat the Nutella, brown sugar, egg, butter and vanilla until blended. Stir in hazelnuts and chocolate chips. Fill prepared cups three-fourths full.
Bake at 375° for 16-18 minutes or until set. Cool on wire racks for 10 minutes. Carefully remove from pans to wire racks. Store in an airtight container.