Are you knee deep in Christmas cookie dough and need a break from the entire holiday season whirl?  Step away from the sugary mess and shopping stress to come join me in the enchanted world of adorable furry critters at Tail Towns Friends.  The free to play groundbreaking Facebook game is from Ganz, the same creator of the very popular Webkinz pets and Webkinz World.  However, don't be fooled!  Tail Towns Friends is no kiddie game and contains plenty of drama, intrigue, a bit of treachery and even spicy stories of forbidden love that keep women coming back for more.  I know because I have been playing the game for months and find it highly entertaining.
The game is easy to play, exciting, and encourages players to build beautiful landscaped gardens while being business savvy at the same time.  Turning your orchard into an acorn (game currency) rich adventure takes wit, determination, careful planning, and social interaction. All while completing challenging goals set by the game's cast of woodland characters. The whole gaming experience is a great way to connect with friends and make new ones as well.
To deliver a total gaming experience, Tail Towns Friends offers beautifully crafted hand-painted figurines of the loveable characters.  The collectable figurines bridge the real world with the virtual, as they contain a Secret Code Card.  Upon registering the 16 digit unique code, the user will unlock the character's exclusive storyline and "Secret Diary Goals," which gives players insight into the critter's life. Additionally, each figurine rewards players with an exclusive specialty virtual item as well.  The figurines are a wonderful way to expand the Tail Towns Friends gaming world.  Not to mention, they make the perfect addition to any collector's shelf.
Currently there are 12 figurines available for purchase giving you a wide selection of personalities, hobbies, and professions to choose from.  There is even a Limited Edition Holiday Cookie Mouse perfect for the woman who loves to bake on your holiday shopping list.  Priced at only $14, these inexpensive one-of-a-kind collector items are fantastic gifts or stocking stuffers this Christmas for the person who already has everything else.
I have been playing Tail Towns Friends since October and have the Ballerina and Diego the Soccer Player figurines.  The cute collectables definitely add more fun to the game and storyline!  Even though kids would be ecstatic to receive the figurines as gifts, they easily can be damaged if not properly handled and were designed for adults.
Figurines can be purchased online or at local specialty retailers. For a store locator go to: http://tailtowns.ganzworld.com/store-locator.
To purchase your figurines online, go to: http://www.ameriwade.com/servlet/Categories?category=Tail+Towns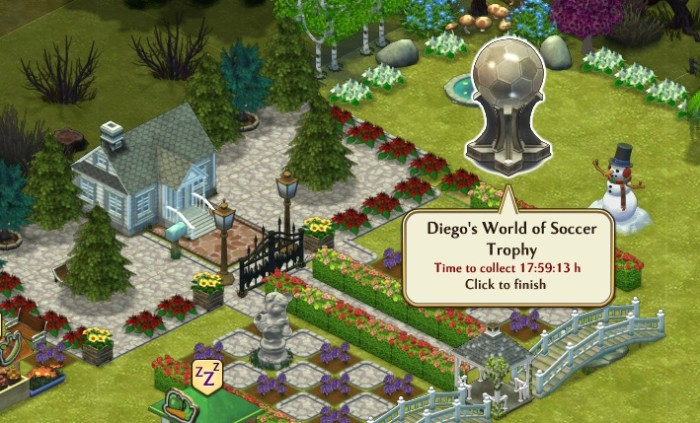 If you missed my Tail Towns Friends Review and have no idea what I am talking about please go read it!  I am always looking for new neighbors and would love to include you as my new orchard friend!  Peace out!
Stay Connected With Ganz Tail Towns Friends
Play Tail Towns Friends (need Facebook account)
Follow Tail Towns Friends on Twitter
Check out Tail Towns Friends on Pinterest
Disclosure: Our blog is participating in a sponsored blog ambassador program from GANZ Tail Town Friends. As a part of this program we have received paid compensation and merchandise for placement of digital advertisements and specific postings related to Tail Towns Friends.