Hey guess what?  I review products!  I know most of you are well aware of that little fact about me, since I have been testing out items and posting my honest opinion how they measure up for over four years.  I thought I would bring the news to everyone's attention just in case I have any new peace loving minion readers out there in the blogosphere who do not know anything about me.
Anyhow, I had the opportunity to review some pretty awesome products during 2012 and to wrap up this year I would like to share my favorite five.  These items are the ones I can't live without and highly recommend.  In no particular order, here are the top five 2012 gems!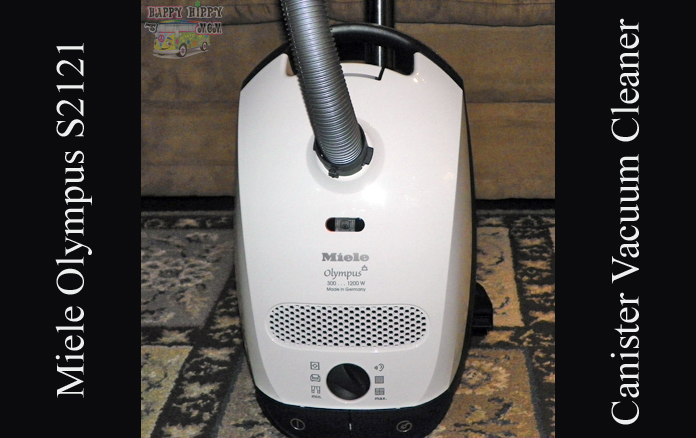 1. Miele Olympus Canister Vacuum – Equipped with an extremely powerful 1200 Watt German made Vortex Motor, the Miele  Canister Vacuum gets the most action in my home.  This thing is able to suck up dirt like nobody's business!   Honestly, the suction is amazing!  I have gone through countless vacuums in the 20 years of being married and NEVER during the time found one I like as much as the Miele.  The fur, dirt, grime sucking beast gets the job done with ease and even keeps the surrounding air clean at the same time.   The downfall is it is on the pricy side ($299.99) and takes bags, but well worth every penny spent.  If you have hardwood floors and pets…this baby is for you!

2. Soundfreaq SFQ-02 Sound Step Recharge – Oh how I love my Soundfreaq!  This is my workout buddy and helps me get through those tiresome exercise routines by blasting out some motivating tunes.  What I adore about the Soundfreaq is you can stream audio directly to it from your smart mobile devices, iPod, and iPad and it additionally acts as a charging device for Apple gadgets.  The compact speaker delivers incredible sound with its "U-Cubed" (UQ3) feature and contains a rechargeable Lithium Ion battery offering approximately 8 hours of play back time when it is fully charged.   It is lightweight, able to be moved from room to room without rewiring, and modestly priced at only $149.00.  If you hate those annoying ear buds and want a full multidimensional music experience—purchase the Soundfreaq SFQ-02 Sound Step Recharge!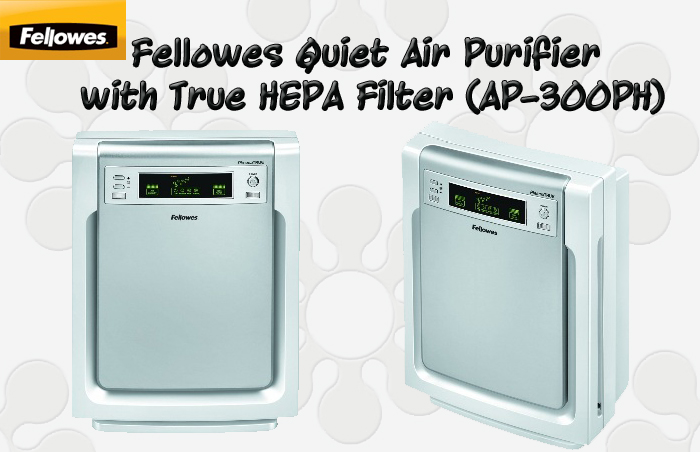 3. Fellowes Quiet Air Purifier with True HEPA Filter – If you or anyone in your home suffers from allergies, try reducing the symptoms naturally with the Fellowes Quiet Air Purifier with True HEPA Filter!  I received the air purifier back in August and have not turned it off since!  At first I placed the unit in my kitchen to remove any leftover lingering food smells, but loved how it made the air feel cleaner and lighter so much that I moved it into my bedroom.  I swear it has made a HUGE difference in the air quality in my home!  The PlasmaTrue Technology removes airborne pollutants and gets air cleaner at the molecular level, instantly neutralizing viruses and germs in the air.  It purifies rooms up to 300 square feet, is quiet on even the highest level compared to other purifiers, and safely removes 99.97% of particles and impurities.  The Fellowes Air Purifier has a listing price of $359.00, but is available for purchase at Amazon.com for ONLY $169.99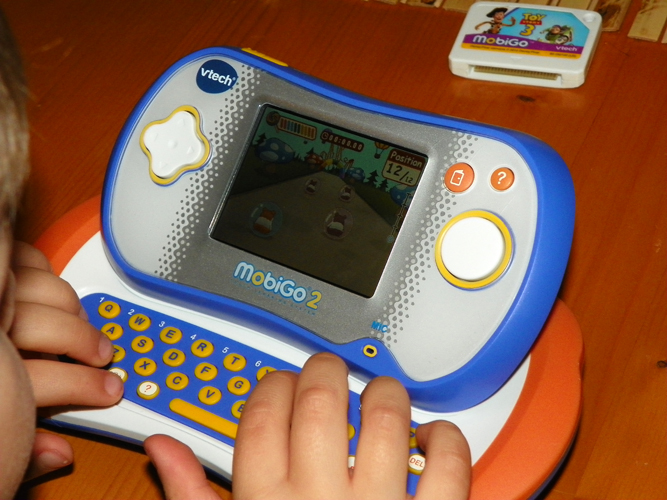 4. VTech MobiGo 2 – We are enormous fans of VTech products.  I cannot even begin to tell you how much they have enriched my son's educational life.  Maybe it sounds silly, but the educational gadgets have made a difference in his attention span and his ability to recognize letters, numbers, and colors.  The one VTech product I do not want to live without is the Mobigo 2!  Why?  My son LOVES it and to be completely honest—it has saved my sanity countless times during road trips and other moments when I need him preoccupied while I am busy completing important tasks.   Plus, the gadget is durable and helps safely introduce kids to the digital world.  Priced at under $50 right now at Amazon.com, you cannot go wrong with the Mobigo 2!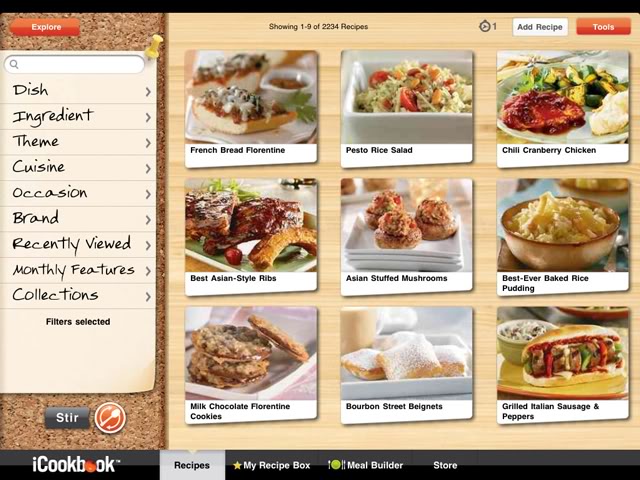 5. iCookbook Premiere Cooking Application– Ok, I will let you in on a little dirty secret about me.  I loathe cooking and need all the help in the kitchen I can possibly receive in order to help get my creative juices going.  Don't get me wrong! I love baking, but cooking actual meals is not my forte.  The inexpensive iCookbook application inspires me to try out new dishes and is fun to use. It features over two thousand recipes searchable by top rated, dish, ingredient, theme, cuisine, occasion, and brand name.  It also contains cool tools such as conversions, substitutions,  timers, and how-to-videos.  Additionally, there are free monthly updates without the annoying ads allowing to continually expand your recipe arsenal!  Cookbook is available for the iPhone, iPad, Android and Windows 8.  The application can be purchased at iTunes for $4.99!
Those are my 2012 best product picks and I highly recommend them!  I want to thank all the sponsors for giving me the opportunity to sample and review these items and the other hundreds of products during the year!  I'm looking forward to what 2013 has to bring!  Have a Happy New Year!