Let the shopping frenzy begin!  Black Friday is officially the kickoff of the Christmas shopping season and the craziest deal day of the year.  From low priced electronics, to high fashioned apparel marked with glorious discount tags, today most people get the bulk of their gift shopping done.  However, there is always at least one person on the list that is impossible to shop for. Maybe it is the husband who has every gadget and tool imaginable or the fussy, neurotic mother-in-law that returns every gift you give her for cash. At some point, shoppers find themselves asking, "What do I get for…?" even on Black Friday! So when you need a unique gift for the hard-to-please person, I suggest avoiding the long lines and heading to Red Envelope.
Red Envelope delivers unique and high quality personalized products which help create a "wow" gifting experience.  How do I know this? I recently had the opportunity to browse their wonderful online shop and experience their services firsthand. The online ecommerce site provides a pleasurable shopping atmosphere offering a wide-range collection of thoughtful gifts for every occasion and everyone on your list, especially for the person who seems to have everything already.
RedEnvelope offers:

Unique gifts of exceptional quality
Exclusive gifting options you won't find anywhere else
Highest quality, diverse gift monogramming and personalization options
First-class gift-giving experience — for giver and recipient — that's inspired, modern and convenient
Easy ordering via web and catalog
Printed catalogs with seasonal themes and specials
Exceptional, signature Gift Box presentation
Convenient flexible delivery feature
Varied, affordable Shipping Options
Insider info and access to online-only specials via email
Helpful, knowledgeable Gift Advice via live chat, or call 1-877-733-3683
I enjoyed looking through the large assortment of items,  including the Christmas ornaments sure to become heirlooms, personalized stockings, products for the home, stunning jewelry, beautiful apparel, adorable baby gifts, pet stuff, cool Star Wars Cuff Links and so much more! Choosing a single item was difficult, because several products caught my eye. Yet, there was one particular item I just had to have – the personalized casserole dish with lid! Have you ever went to a potluck event and lost your favorite dish, because someone else claimed it?  Or attended a family gathering with a scrumptious casserole you made and did not get the recognition you deserved, since no one knew you prepared it? This gorgeous high quality custom personalized casserole dish would put an end to any ownership confusion by displaying your signature for everyone to see. LOVE LOVE LOVE it! The hand-glazed, ceramic dish makes the most wonderful gift for the serious foodie on your shopping list as well!
I decided to order the personalized casserole dish in red and customized it with the saying "Made With Love In Jacklett's Kitchen."  However, you have the option to personalize it with any saying you would like and it is offered in three additional colors besides red including blue, yellow, and eggshell.  Then I chose the date I wanted it delivered and waited patiently for its arrival.  The whole ordering process only took a few moments and was a cinch to complete.
When the casserole dish finally came I could not wait to open the box. It was carefully packed and in pristine condition.  Here is what it looked like the day I received it.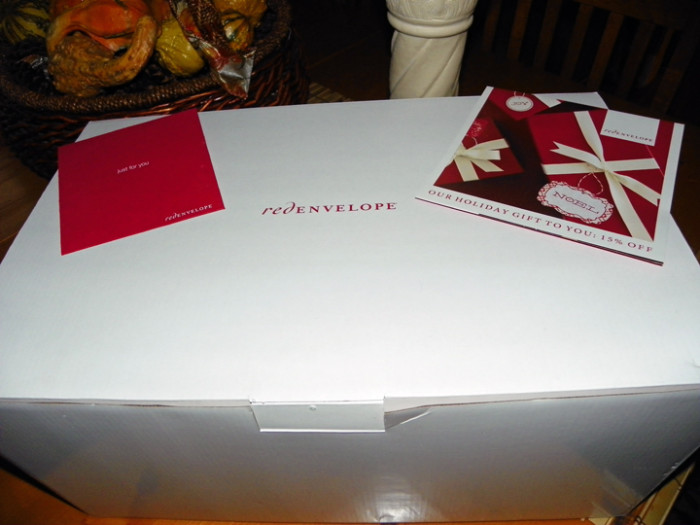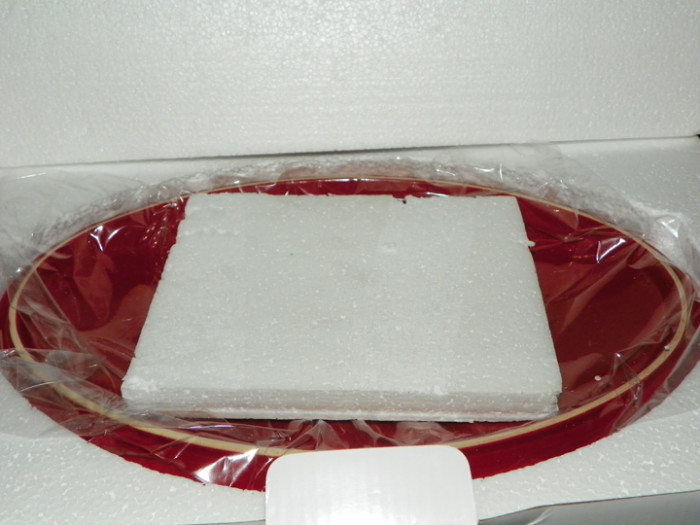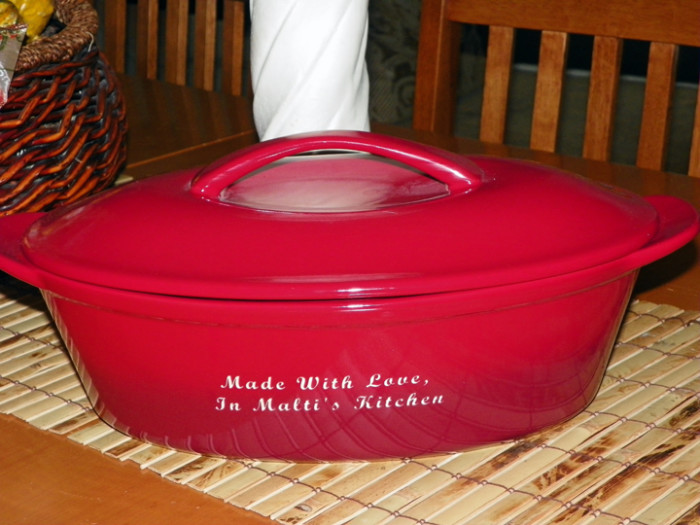 Ok, something just did not seem right. Once you get past the beautiful finish on the ceramic dish you notice the personalization. Ummm… I am not sure who Malti is, but I think I have her dish! LOL! These things seem to happen to the best of companies during the busiest season of the year and it only took a phone call to correct the issue.  The Red Envelope customer service representative (Kelly) was extremely apologetic, friendly, professional and very pleasurable to speak with.  She placed the new order and I had my dish just in time to use on Thanksgiving Day!  Everyone loved the personalized casserole dish and it was a big hit. Oh… and the best part is the company did not make me pack up Malti's dish and send it back, which saved me time and the hassle of returning the item!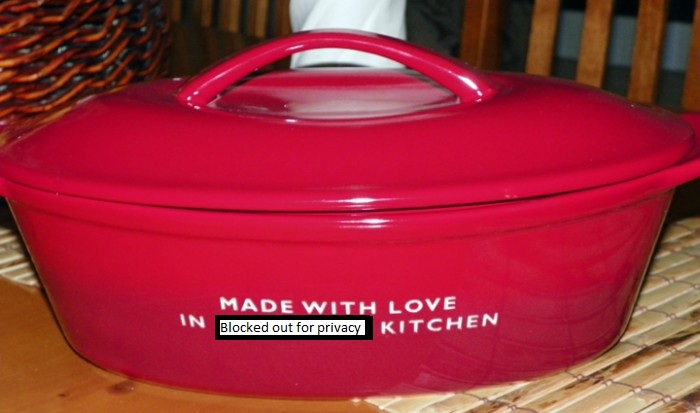 Red Envelope is a top notch company offering the best customer service and unique gifts for everyone on your holiday list.  There are gifts for the whole family there sure to bring a smile to even the most pain in the keister relative this Christmas season or any occasion for that matter.  No long lines, hundreds of quality products, great service, and gifts delivered straight to your door! What's not to love?
Disclosure: "I was given the chance to review a complimentary product from RedEnvelope.com"