What happened?  You did everything the experts said to do!  You washed your hands with soap and water every chance you got, avoided touching your eyes and nose, and even dodged sick friends as if they were the Black Plague; yet your throat feels like it has been rubbed with coarse grit sandpaper and you recognize the unmistakable tingle in your right nostril.  Blech!  Maybe it was Timmy, the annoying next door neighbor kid who looked a bit pale and asked to borrow your rake or that old guy with the runny nose in the produce department who just had to touch and sniff every piece of fruit in the store!   Relax, pointing sickly fingers isn't going to help now and all you can do is try to get through the aching, coughing, sneezing, messy symptoms of the common cold.
Unfortunately, I cannot help you get over the rotten virus or make you feel better any faster, but I can suggest some fantastic products that will aid in preventing the distribution of germs.  In this situation, sharing is not caring, and you want to keep your cold to yourself.  I recommend you stock up on these essential Seventh Generation products to combat the yucky stuff from spreading at home.
Seventh Generation 2 ply Facial Tissue (175 tissues per box -$2.50)
Cover your nose and mouth with Seventh Generation Tissues every time you cough or sneeze to stop the spread of germs.  These tissues are made from 100% recycled paper, completely hypo-allergenic, and whitened without chlorine bleach.   Here is an interesting tidbit from the product packaging! If every household in the U.S. would replace just one box of 175 sheet virgin fiber facial tissues with 100% recycled ones, we could save 582,000 trees!
Seventh Generation All Purpose Cleaner ($3.50)
Don't aggravate your cold and flu symptoms by cleaning your home with smelly toxic cleaners containing harsh chemicals! This natural All Purpose Cleaner is "Free & Clear" from dyes, fragrances, harsh fumes and VOCs. Its non-toxic formula employs powerful plant-based and plant derived cleaning agents that are tough on grease and grime to get your house sparkling clean without having to use harmful phosphates. Safe to use on stainless steel, granite, ceramic, formica, and more!
Seventh Generation Disinfecting Multi- Surface Cleaner ($3.50)
Stop germs in their tracks with Seven Generation Disinfecting Multi- Surface Cleaner. Disinfect surfaces and help prevent illnesses from transmitting by killing 99.99% of household germs botanically.  This streak-free cleaner made from essential oils is effective against Influenza A virus including H1N1, Rhinovirus (type 37, the Common Cold virus), Staphylococcus aureus, Salmonella, and more!  Its fresh Lemongrass Citrus scent deodorizes and effectively controls odors.  Great for using on hard, nonporous surfaces, including:  "appliances, bathtubs, cabinets, changing tables, children's toys, countertops, cribs, desks, door knobs & handles, fixtures, floors, food preparation surfaces, garbage cans, glazed tiles, highchairs, kitchen surfaces, microwaves, mirrors, ovens and stoves, pet habitats, shoes and boot soles, showers, sinks, sports equipment such as jock cups and helmets, stovetops, tabletops, toilet seats, vanities, walls, and windows."
Seventh Generation Disinfecting Wipes ($6.00)
Get all the power of Seventh Generation Disinfecting Muli-Surface Cleaner in easy to use wipes! Quickly clean hard, nonporous surfaces while enjoying the pleasant scent of Lemongrass and Thyme. I love to use the wipes on door knobs, toilet handles and seats, and high traffic places.  Also, during the cold and flu season I pop a few in a resealable container for on the go grocery adventures to wipe the handles of shopping carts down before I use them to kill any germs.
New Seventh Generation Lavender Purifying Hand Wash and Mandarin Purifying Hand Wash ($5 each)
With all the hand washing going on to fight germs,  why not do it with a something that smells wonderful and leaves your hands feeling soft? Turn ordinary hand washing into a sweet smelling little indulgence with naturally sourced fragrances of calming Lavender or invigorating Mandarin. Seventh Generation Purifying Hand Wash is gentle on hands and foams into a rich lather leaving your hands clean and noticeably soft. The 97% plant-based formula is free from parabens, phthalates, synthetic fragrances, and harsh dyes. I would tell you my favorite, but I can't choose one over the other!  They both have an incredible scent! I have the Lavender Hand Wash in the bathroom and the Mandarin in the kitchen for washing our hands as soon as we come back from being outside. These soaps smell so good you might find yourself washing your hands more often just to enjoy the luxurious fragrances!
Seventh Generation: A Million Thank You's Box Monster DIY Project!
Well since you are staying home and not passing your germs onto the rest of the planet, you might want to get your mind off your symptoms by doing something crafty.  Check out this DIY video created by Seventh Generation on how to turn those empty tissue boxes into scary (but cute) germ monsters!
[field name= iframe]
You can also download instructions here (pdf): http://www.seventhgeneration.com/sites/default/files/BoxMonsterInstruct_0.pdf
Seventh Generation Mission
Seventh Generation was founded in 1988 to provide environmentally-friendly household products that help consumers lessen their impact on the planet. Our mission is to inspire a more conscious and sustainable world by being an authentic force for positive change. This mission is embodied in and fulfilled by our Global Imperatives and our Operating Principles.
Stay Connected
Stay connected with Seventh Generation using these social media sites:
Visit the Seventh Generation Website
Follow Seventh Generation on Twitter
Like the Seventh Generation Facebook Page
Seventh Generation Germ Prevention Prize Pack Giveaway!
Courtesy of Seventh Generation, one lucky reader will win a Germ Prevention Prize Pack including:
Seventh Generation 2 ply Facial Tissue
Seventh Generation All Purpose Cleaner
Seventh Generation Disinfecting Multi- Surface Cleaner
Seventh Generation Disinfecting Wipes
New Seventh Generation Lavender Purifying Hand Wash
New Seventh Generation Mandarin Purifying Hand Wash
To enter the giveaway please follow the instructions provided on the Rafflecopter form. Any comments are welcomed below, but won't count towards the giveaway. Only entries using the Rafflecopter form will be eligible for prize. Thank you!
[field name= iframe1]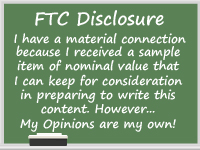 *Common Cold photo above credited to evah