Happy fall!  Last month I shared with you how I was very excited to be accepted to become an  Oasap Fashion Hunter and will be participating in the Oasap Fashion Hunter Program.  If you are not familiar with the online shop, Oasap.com is dedicated in high-street fashion providing a large selection of women's apparel, bags, shoes, jewelry, accessories, beauty products, etc.  The website features everything a fashionetta needs to complete a gorgeous outfit!
This month I hunted the site for particular products I thought would be perfect to add to a cool weather wardrobe.  I had $80 to work with and was able to purchase two items I believe every down to earth girly girl could use to accentuate their fab fall ensemble.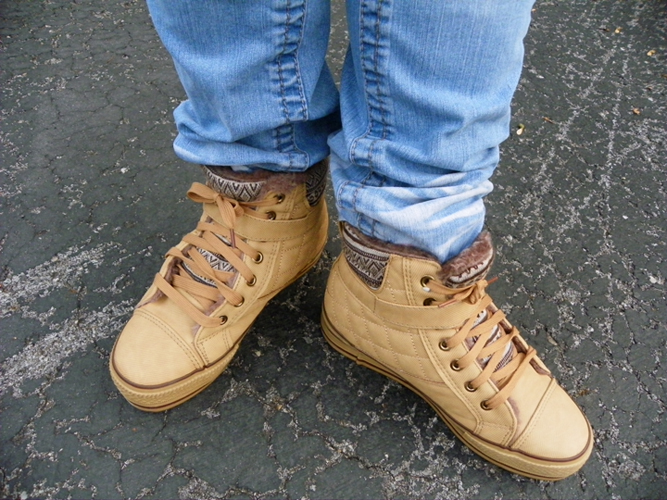 No wardrobe is complete without a pair of comfortable and functional creepers that would look wonderful with jeans.  These warm, plush platform boots will keep your tootsies cozy on a cold day. The lace up shoes with thick bottoms adds a small amount of extra height girls desire.  Inside is lined with faux fur to snuggle your feet!  The "Warm Cotton-padded Thick Platform Shoes with Lace-up Fastening" come in three different colors; black, earth yellow (as seen here), and pink.  They are priced at $39 and available in U.S. sizes 4 through 8.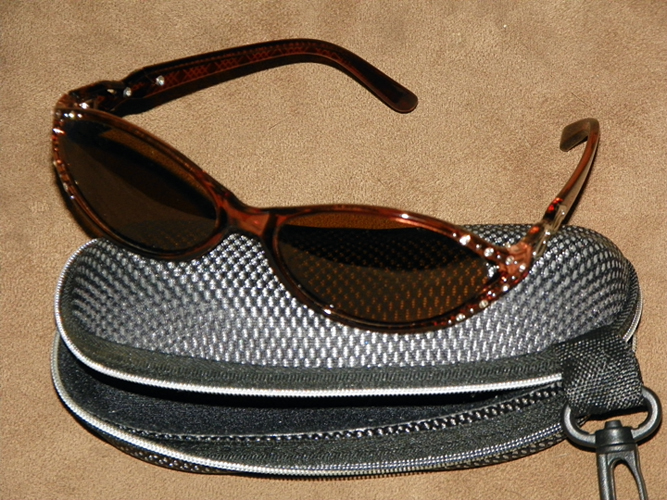 Protect your eyes from the sun and look like a celebrity in these Polarized Rhinestone Detail Sunglasses!  The glasses feature tinted polarized lenses and tiny rhinestones lining the frames with a beautiful cut out detail.   These stunning sunglasses have molded nose pads for a non-slip secure fit and feel comfortable on your face!  Not only do they look stylish, but they also provide UV protection along with reducing glare.  Choose between three fashionable colors including purple, red, and tawny (shown above).  Priced at $41, the sunglasses complete any outfit at a low-cost. Included in the price is a zip up sunglasses case and cleaning cloth.
Both these Oasap.com items arrived in about 15 days after ordering them in excellent condition.  This is the second month I have participated in the program and have loved the Oasap.com service and products.  So far so good and I can highly recommend the creepers and sunglasses without hesitation!  Happy fashion hunting my peace loving minions!
Want To Be A Oasap Fashion Hunter Too?
 Have a blog and have more than 300 followers or fans on one platform?   Do you enjoy reviewing lovely women's high street fashion? If the answer is yes,  I would like to invite you to join the Oasap Fashion Hunter Program where you can get freebies in exchange for a post on your lookbook, chictopia or blogspot.  PS: If you join through this invite and approved to be Oasap Fashion Hunter, I'll get $8 cash credit. You can invite your friends and get money too. Join Now.