Not every girl is blessed with naturally beautiful long eyelashes!  Some of us have to work a bit harder to get the thick, flirty lashes we desire.  However, plumping up the volume of lashes has never been easier! Mary Kay has us long lash craving girls covered with their Lash Perfection Package featuring a primer, three mascaras and a lash & brow serum. Now in just 3 steps, you can Build, Prime, and Perfect your way to well defined, sexy lashes!
[field name= iframe]
Available in black and black/brown, each Mary Kay mascara formula is smudge, flake and clump-resistant, giving you luxurious lashes that look and feel gorgeous all day.  Unlike other brands of mascara that may leave your eyes itchy and irritated, these quality products are ophthalmologist tested and suitable for sensitive eyes. Plus, each formula features the coveted "Smart Wiper" technology to deliver the exact amount of mascara for maximum results without all the pumping and you get the lashes you have always longed for!
Whether you are seeking a dramatic look commanding to be noticed for a night out on the town or just wanting a casual effect that will stand up to the intense workout at the gym,  Mary Kay has a variety for you! The formulas work to accomplish a specific lash goal keeping you covered (and coated!), so perfecting your eyelash appearance is as simple as choosing the right mascara for the occasion!
Before you catch up on your beauty sleep, a quick application along lash lines is all you need to build thicker-, fuller-looking lashes. And you can see results in just 30 days! In fact, 7 out of 10 women said their lashes appeared fuller.  New Mary Kay Lash & Brow Building Serum is a gentle, fast-drying serum powered by the Lash Response Complex – a boost of a peptide, red clover extract and an amino acid blend that helps provide what lashes and brows need to stay healthy and strong. Suggested retail price is $38.00

Take lashes up a notch with the revolutionary Mary Kay Lash Primer, adding dramatic definition while creating stronger, fuller and longer-looking lashes. The exclusive Panthenol-Pro Complex helps to strengthen and condition lashes, while the easy application and effortless removal will make you wonder why you ever used false lashes. Suggested retail price is $15.00

Accentuate and separate your lashes for an appearance of added volume and fuller lashes, rain or shine with Mary Kay Lash Love Waterproof Mascara. Perfect for workouts or beach days, Lash Love Waterproof Mascara can help you achieve water-resistant, no-smudge lashes that appear fuller, lifted and multiplied all day. Suggested retail price is $15.00

Mary Kay Lash Love helps you fall in love your lashes, helping them to look full, sultry, lengthening and eye catching. The formula combines moisturizing benefits from the Panthenol Pro Complex and Vitamin E with the glam effect of volume and definition. In black and brown shades, Lash Love helps to define and deliver four times the volume without the worry of overdone lashes. Suggested retail price is $15.00

Treat your lashes with the extremely volumizing, super-thickening, and exclusive formula of Mary Kay Ultimate Mascara. With just one coat, create the look of big, bold, separated lashes for all day wear. Suggested retail price is $15.00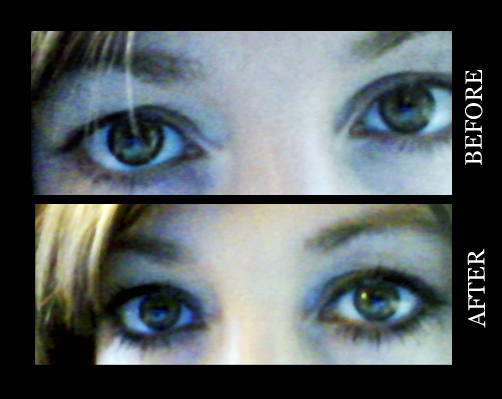 I have gone through countless of mascaras in my lifetime trying to achieve beautiful long lashes to frame my eyes and accentuate my features.  Some of them were inexpensive and others costing up to $30.  Nevertheless, the price didn't always reflect the product and either the mascara would clump my lashes together, flake off leaving black residue on my face, or cause my eyes to stick together when blinking.  Very annoying!  Just ask Christina Aguilera, the queen of lush eyelashes and heavy mascara! She knows exactly what I am talking about!  Not to mention,  there were the times the mascara would induce extreme itching and redness, causing me to want to pluck my eyes out!  What I am trying to get at is— I know when mascara is good and the Mary Kay products are of superb quality!  These mascaras glide on smoothly, don't clump or flake, non-irritating, and give you fuller lashes you will love!  A must try for all those women who want thick lashes without the fuss, mess, itch, and high-price!
Stay Connected With Mary Kay
Mary Kay Lash Perfection Package Giveaway! $98 Value!
Courtesy of Mary Kay via MyBlogSpark, a reader will win a Mary Kay Lash Perfection Package including:
Mary Kay Lash Primer
Mary Kay Lash & Brow Building Serum
Mary Kay Ultimate Mascara
Mary Kay Lash Love
Mary Kay Lash Love Waterproof Mascara
To enter the giveaway, please follow the instructions provided on the Rafflecopter form. Any comments are welcomed below, but won't count towards the giveaway. Only entries using the Rafflecopter form will be eligible for prize. Thank you!
[field name= iframe1]
"Disclosure: The information, products and additional Mary Kay gift pack was provided by Mary Kay through MyBlogSpark."