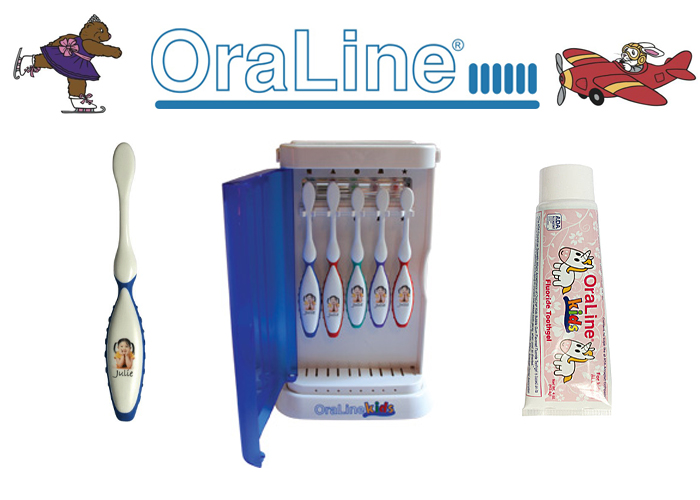 Have you any idea what germs are lurking inside your bathroom?  I can't even imagine,  nor do I want to!  If I knew all of the nauseating  illness-causing microorganisms in my bathroom hanging around the sink faucet and toilet I would probably go into panic mode!  In fact, I was just reading that if a person flushes the toilet with the lid open polluted water vapor erupts out from the flushing toilet bowl and it can take several hours for these germy particles to settle.  Meaning, in the event you keep your family's toothbrushes on the sink  in close proximity to the toilet in one of those opened toothbrush holders — they could be brushing their teeth with what's in the toilet.  YUCK!  So, if you are disinfecting the sink, countertop, bathtub and toilet on a regular basis to prevent disease and another person comes in behind you and flushes the toilet  with it opened—your efforts were also flushed!   Best to always flush with the commode lid DOWN!
The simple truth is… even in the cleanest homes, the bathroom is likely to have germs that cause colds, flu, and other illnesses.  You can't see the little monsters, but they are there just waiting to attack!
However, there are measures you can take to lessen the probability of your kiddo getting sick, such as protecting against cross contamination of your child's toothbrush.  Sickening nevertheless true, toothbrushes are the hot spot for germs and the bacterias can travel from one brush to another.  The fantastic news is OraLine has created an innovative system (a new way to fight germs) that not only eliminates cross contamination, but actually encourages your child to brush more frequently.
OraLine has come up with this cool idea to offer customized toothbrushes with your child's name, photo, or desired animal character printed on them.  The "Names & Faces" toothbrushes are a perfect way to stop a child from mistaken their toothbrush with someone else's at home, sleepovers. day care, or camp.  Not to mention, your youngster will be thrilled to show off their own special toothbrush and will be reminded to brush more often.
The system also includes an OraLine  60092 Toothbrush Sanitizer.  The sanitizer holds up to five toothbrushes and uses a UV light plus a drying fan to eliminate 99% of all germs.  When used as directed, the ultraviolet lamp kills the million of germs that cause gingivitis and periodontal disease of the mouth, as well as staphylococcus and the cold and flu virus found on some toothbrushes.
The combination of OraLine's "Names & Faces" toothbrushes along with the OraLine 60092 Toothbrush Sanitizer, cross contaminated toothbrushes are a thing of the past!
Additionally, when you order the TB Sanitizer Bundle you receive a years worth of personalized toothbrushes (6), the sanitizer, and a case (12) of Bubble Gum flavored ADA accepted fluoride toothgel that contains no sugar.
The OraLine System Test Drive
I'm excited to be testing out the OraLine kit!  With the upcoming school year and flu season just around the corner this is definitely a must to have.  My son likes to brush already, but I'm hoping the cool toothbrushes with his cute face and name on them will get him brushing more.
The toothbrushes were very easy to order and it only took a few minutes to upload a photo to be printed on the brushes.  The toothbrushes come in 4 colors and feature 28 tuffs of extra soft bristles.  The brushes also have an extra wide handle for easy gripping.
The OraLine  60092 Toothbrush Sanitizer dimensions are  5 5/8″ x 4 1/4″ x10 1/4″ and requires four AA batteries.  It also includes an AC Adapter.  The sanitizer  isn't to big and sits comfortable on my sink.  In my opinion, it is extremely easy to use.
I'll keep you updated on how my son likes the kit and what I think of the system.
Buy It!
The OraLine TB Sanitizer Bundle including UV Sanitizer, 12 Tubes of BBGUM Toothgel, and 1 set of 6 Customized Toothbrushes can be purchased for just $59.95!
Gift with Purchase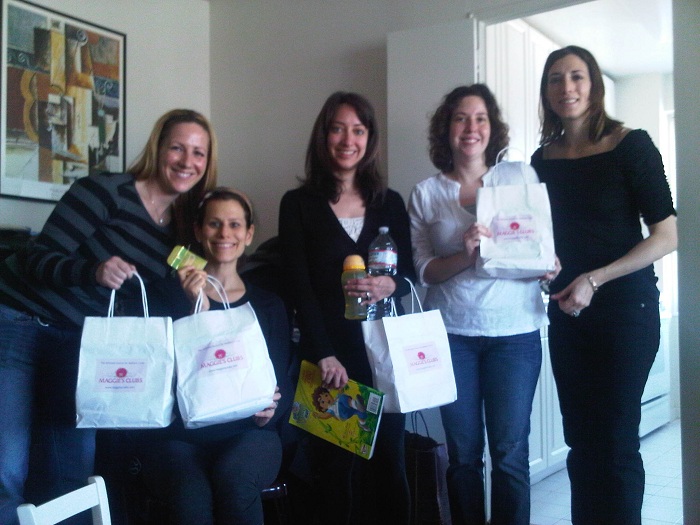 The first 100 people who order the Oraline kit will receive 1 of these fantastic gift bags!!! Just for ordering – No additional charge! – Free! The Maggies Clubs Gift Bags contain sample products from a variety of top brands that moms use everyday.
Monthly Dental Quiz!
Aspirin placed next to a tooth is a good way to relieve a toothache. Fact or fiction?  Take the Monthly Quiz to test your IQ and find out the answer!