If  your family is cuckoo for Cocoa Puffs and enjoys the great taste of Cinnamon Toast Crunch and Reese's Puffs,  they will love the brand new Betty Crocker Cereal Muffin Mixes!   The muffin flavors are inspired by Big G cereal favorites Cinnamon Toast Crunch, Cocoa Puffs, and Reese's Puffs, and are certain to help break up the monotonous old morning routine. Bring a bit of delicious fun to your breakfast table by whipping up a batch of these scrumptious muffins and watch them disappear as your kids keep coming back for more!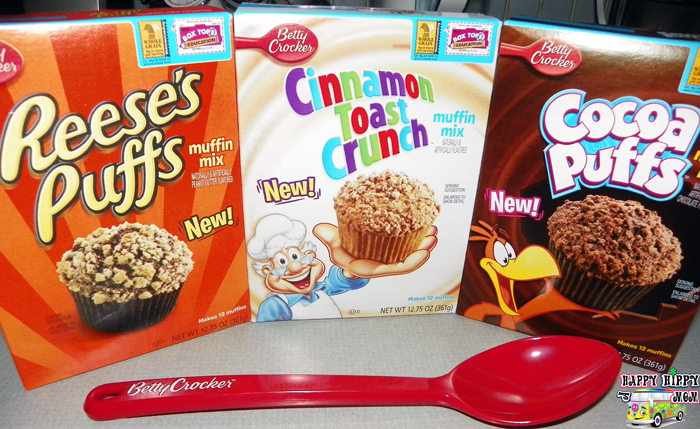 Betty Crocker, via MyBlogSpark, sent my family all three flavors of the new Cereal Muffin Mixes.  Each package contains the dry mix and a pouch of yummy topping to sprinkle on the batter before baking.  Making the muffins is as easy as combining 2 eggs, 1/4 cup oil, and 3/4 cup of water to the mix.  For a healthier version of the muffins I recommend substituting apple sauce for the oil.  The applesauce will add moisture and flavor while cutting fat and calories.  Baking time is exactly the same,  which is 13 to 18 minutes.
With my daughter returning back to school soon these muffins are perfect for grabbing a bite on-the-go. They are especially convenient for the mornings that are extremely hectic and no time for sitting down and eating a complete breakfast meal.  At least I know she will have something quick to eat to jumpstart her day!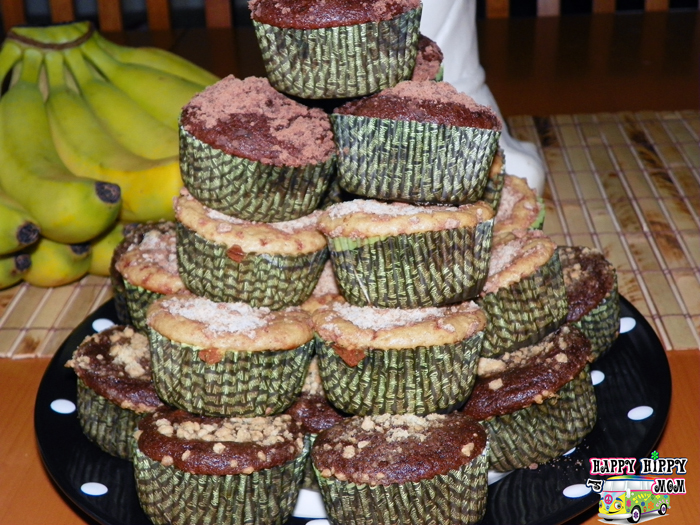 Out of the three flavors my daughter's as well as my personal favorite muffins were the Cinnamon Toast Crunch. YUM! The muffins brought to mind  the wonderful aroma and taste of warm Cinnamon-Streusel Coffeecake.  Both the boys in the house enjoyed the chocolaty goodness of the Cocoa Puffs and Reese's Puffs the best.
Money Saving Coupon
Can't get enough of these mouthwatering muffins? Visit http://bit.ly/CMcoupon to download a printable coupon for $.80 off one package of any variety of Cereal Muffin Mix!
Stay Connected
New Betty Crocker Cereal Muffin Mixes Prize Pack Giveaway!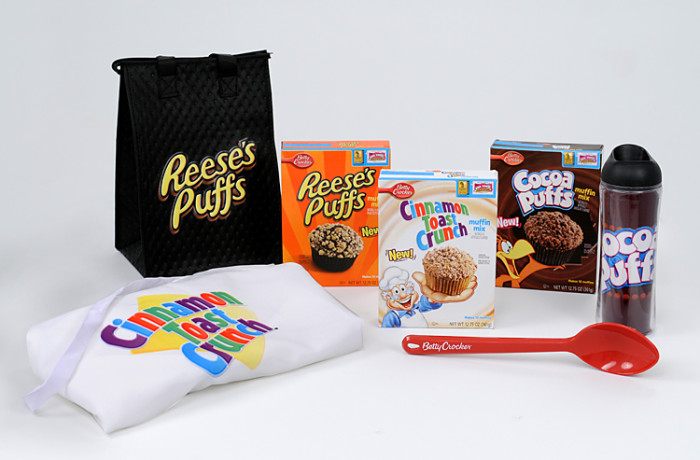 Courtesy of Better Crocker,  through MyBlogSpark, one lucky reader will receive a Betty Crocker Cereal Muffin Mixes Prize Pack containing:
Box of Cinnamon Toast Crunch cereal muffins
Box of Cocoa Puffs cereal muffins
Box of Reese's Puffs cereal muffins
Apron
Tumbler
Spoon
Therm O Snack
To enter the giveaway,  let me know on the Rafflecopter form which of your favorite Big G cereal varieties would you like to see as the next Betty Crocker Cereal Muffin Mix!  Any comments are welcomed below, but won't count towards the giveaway. Only entries using the Rafflecopter form will be eligible for prize. Thank you!
[field name= iframe]
"Disclosure:  The product, gift pack, information, and additional sample have been provided by Betty Crocker through MyBlogSpark."