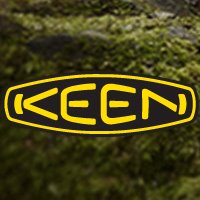 School is just around the corner, which makes it time for you to hang up your child's beloved KEEN toe-protecting summer sandals.  Even so, the comfort doesn't need to stop when the leaves begin to fall, since the environmentally conscious footwear company also provides equally compelling product for the toe nipping months ahead.
KEEN understands kids play rough and tough and their shoes have to work just as hard to keep up with all the physical demanding activities they perform. Luckily, KEEN's kids shoes for fall are made ready to play. Whether your child will be hiking through rocky terrain,  playing leapfrog, or simply walking home from school–the flexibility of KEEN's shoes or boots are capable of meeting the needs of  your little recess expert everywhere.
Three new style boots in KEEN's fall collection include: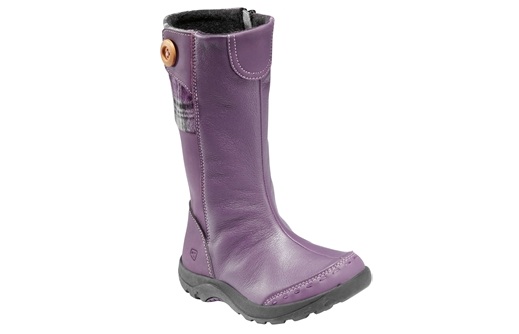 DARBY BOOT – $70
Fun, hip and durable boot for trendy little ladies
Leather and synthetic upper with flannel collar
Medial side zipper for easy on/off
Sizes youth 1-6 toddler 8-13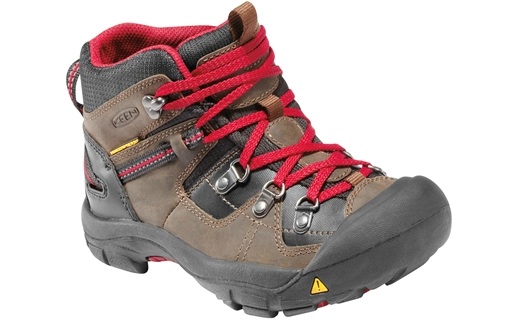 CLAYTON WP – $70
Outdoor boot with classic styling.
Waterproof leather, mesh and synthetic upper
Waterproof breathable membrane
Metal speed hook and eyelet lacing system
Dual-climate non-marking rubber outsole with lugs for traction
Sizes youth 1-6 toddler 8-13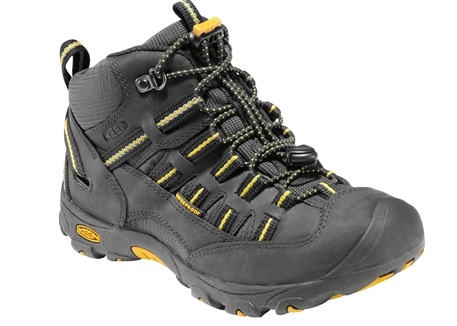 ALAMOSA WP – $65
Waterproof lightweight trail shoe ready for anything.
Waterproof leather and mesh upper
Waterproof breathable membrane
Secure fit lace capture system
Sizes youth 1-6 toddler 8-13
Clayton WP Hiking Boot Review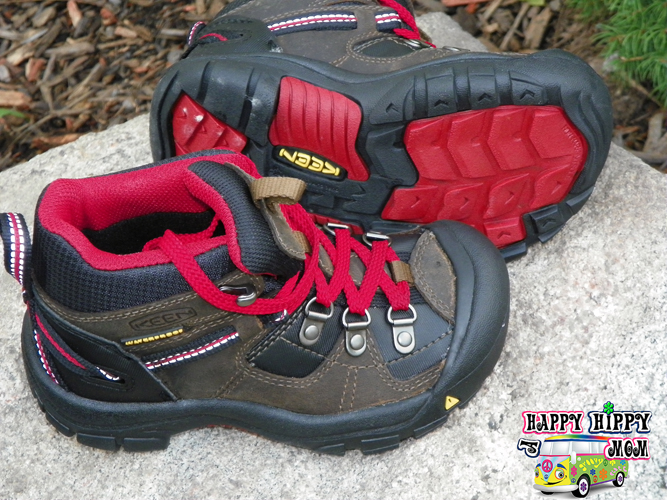 The very nice people at KEEN were kind enough to send a pair of Clayton Waterproof Boots for my son to try.  When I first saw these boots I was amazed on how rugged they were.  In all honesty, the boots look like they are constructed better than the extremely expensive adult boots I have purchased for my husband in the past. The construction of the tread, sole, and support are superb!   He will out grow them way before they out grow him!
Additionally, I love his feet will remain dry if he chooses to run through a puddle!  Every single puddle is sort of a beacon for a preschooler!  Plus, the boot's waterproof breathable membrane  helps keep the water out and releases sweat as it accumulates for overall better foot health.  KEEN is recognized for their quality built products and these boots definitely reflect why.
Something else I noticed and wanted to quickly mention,  normally when my son wears a new pair of shoes he gripes that they are too stiff and hurt his feet.  He was so enthusiastic to put the boots on and never complained once about them not fitting properly.  After I helped him tie the boots he ran outside to play!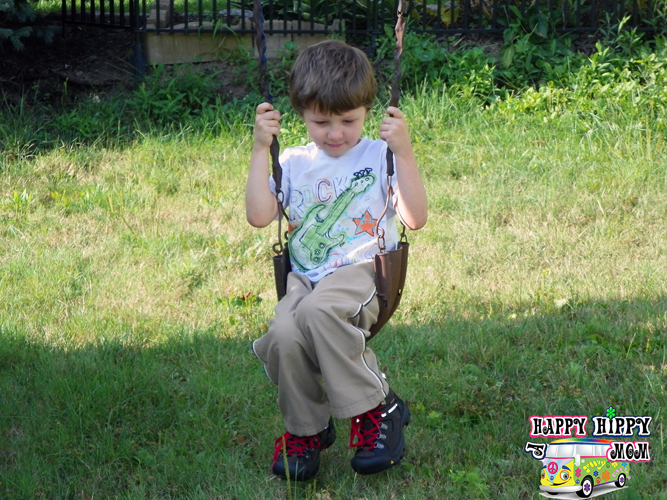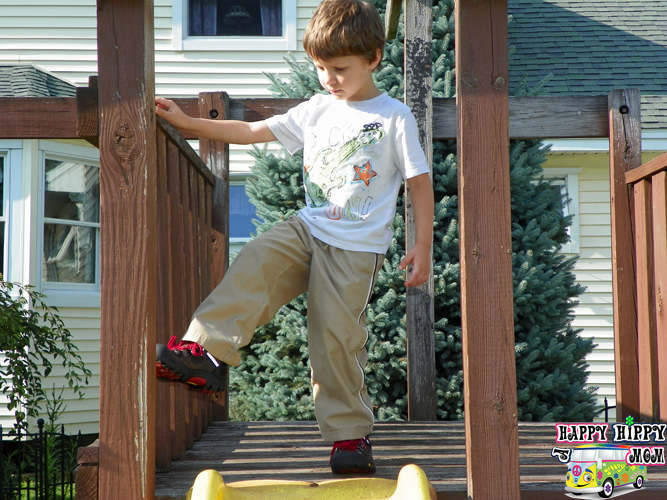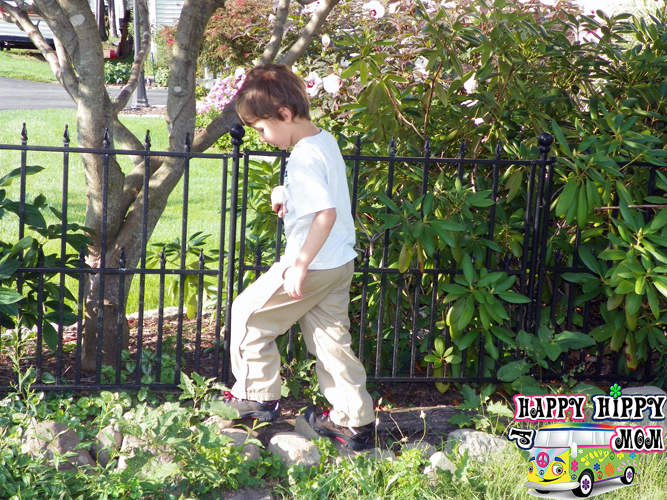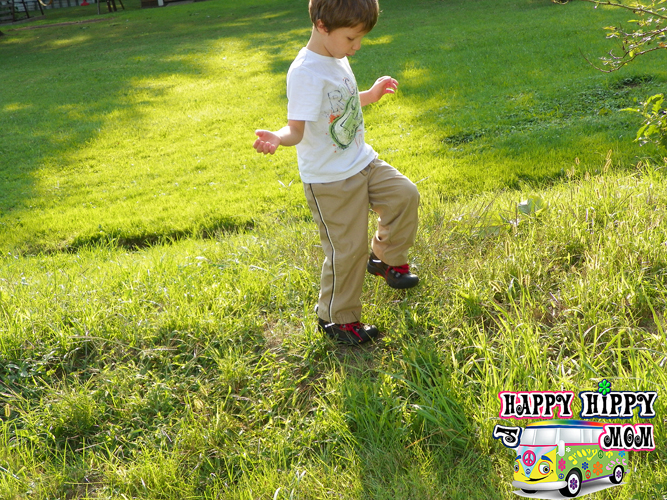 Furthermore, I adore KEEN's commitment to sustainability.  The footwear company is consistently searching for ways of minimizing the amount of waste in manufacturing  their products.  They monitor their greenhouse gas emissions, with a focus on transportation.  KEEN's objective is to look over and above carbon neutrality and emphasize on strategies to reducing the company's overall footprint through product innovation, use of recycled and/or natural materials and a focus on efficiency in production and transportation.
About KEEN
Create, Play, Care. It's a way of life, we call it HybridLife.

We all live many lives splitting our time between work, play and giving back.

At KEEN we call this living a HybridLife. HybridLife is the KEEN mantra, our commitment to create solutions in our product and business practices, to design footwear, bags and socks that enable you to play anyplace without a ceiling; and our promise to care for each other and the world around us. We invite you to join us in tossing on a pair of KEEN shoes, socks or a bag and to diving head first into living a HybridLife.
Stay connected with KEEN
Stay connected with  KEEN using these social media sites:
Follow KEEN on Twitter
Like KEEN on Facebook
Visit the KEEN Website