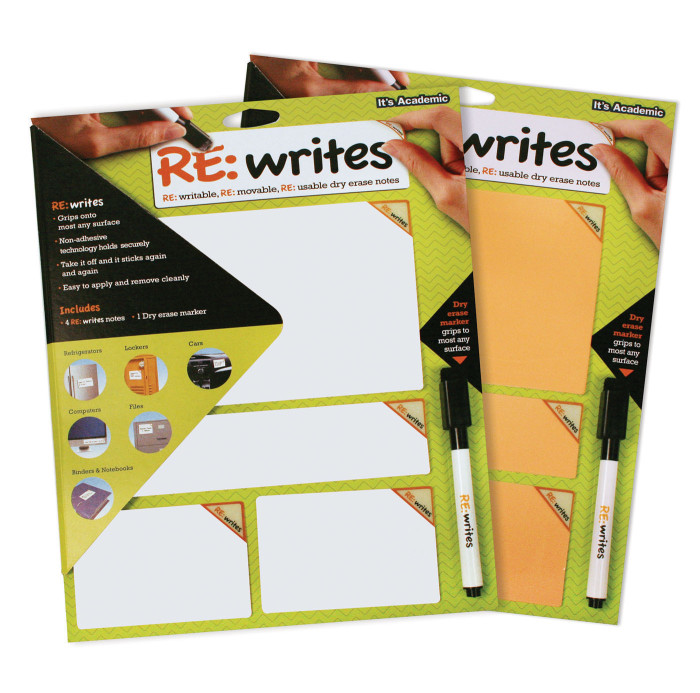 Back-to-school supplies don't have to be boring.  Actually, they may be quite the contrary!    It's  Academic,  a manufacturer and supplier of high-function, high-tech school and home office products, has taken the concept of sticky notes and dry erase boards and combined the very best of both worlds to create a new fun product called  RE:writes Dry Erase Notes.
As opposed to regular sticky notes that can only be applied once and therefore are wasteful, RE:writes may be placed and replaced an unlimited number of times.  How cool is that?  The innovative product is constructed of a thin,  flexible material and can be applied to just about any flat and gently curved surface in both heat and cold.  Stick them to refrigerators, lockers, computers, cars, notebooks, doors, kitchen cabinets, or anywhere you want to!  In addition, RE:writes can also be trimmed to fit any surface, making the possibilities  limitless!
What makes RE:writes completely unique is the product does not use any sort of magnets, adhesives or glue in order to stick. Instead, they are made with a patent-pending specialized plastic that acts like thousands of tiny suction cups giving them the ability to cling to almost any surface.  The special material keeps them securely in place, but allows RE:writes to be removed without leaving any yucky, sticky residue behind.  If for some reason they become dusty or dirty and lose their stickiness, simply wash the back with water, let dry, and they will be ready to use all over again!
Over the weekend my family thought of some creative ways we could use RE:writes Dry Erase Notes.  My teen daughter likes to express herself by leaving lyrical quotes from her favorite songs on the fridge for everybody in the house to see.  Her message normally depicts her tone of mood, therefore we know if she is happy, irritable, sarcastic, or even in love and how we should approach her that day.  Sounds silly, but for all the readers out there who happen to have a teenager they understand exactly what I'm talking about!  I placed the 8 x 7″ RE:write and dry erase marker on the refrigerator for her to use.  I got mixed signals from my teen's note and didn't know if I should try giving her a hug or if it was better to RUN!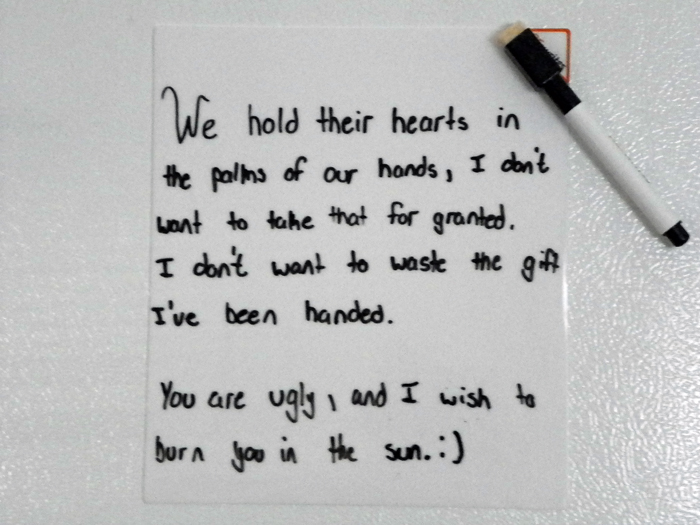 My 4 year old son wanted to get in on the fun RE:writes action and began to draw a fridge monster!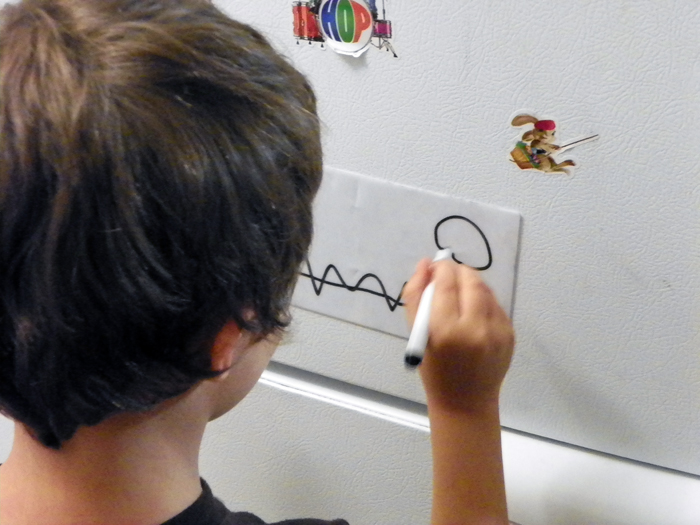 Of coarse I began pondering about all the stuff which needed to  be done or repaired throughout the house and applied the RE:writes  as a kind of  "honey-do"  list  for my hubby!  I'm sure he just adores RE:writes!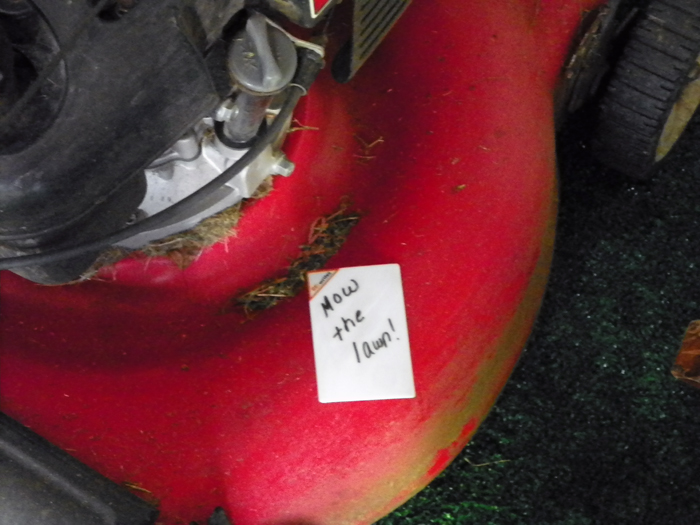 Additionally, I left some positive notes for him along the way too!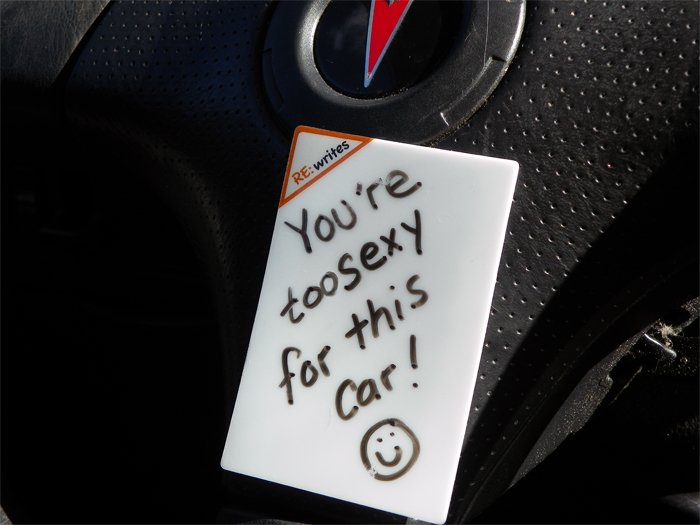 It's Academic RE:writes are terrific for marking favorite recipes as well.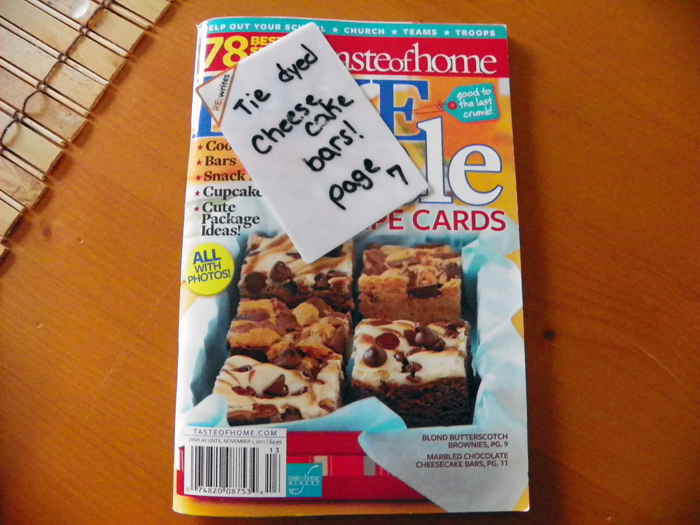 In my opinion, RE:writes Dry Erase Notes are fantastic and so much better than using sticky notes.  Not only are they great for back-to-school usage and classrooms, but RE:writes are also wonderful for around the home and office as well.  Plus, they can be removed and replaced over and over again making them much more "green" than the sticky notes that are crumbled up and tossed away after a single use.
How would you use RE:writes ?
Stay Connected With It's Academic!
Stay connected with It's Academic RE:writes using these social media sites:
Like RE:writes on Facebook
Follow RE:writes on Twitter
Follow RE:writes  on Pinterest
BUY IT
Available at major retailers including Wal*Mart, Walgreens, OfficeMax and RiteAid, RE:writes notes come more than 50 color and size combinations, and are priced beginning at $4.99.
It's Academic RE:writes Dry Ease Notes back to school giveaway! Valued at $250!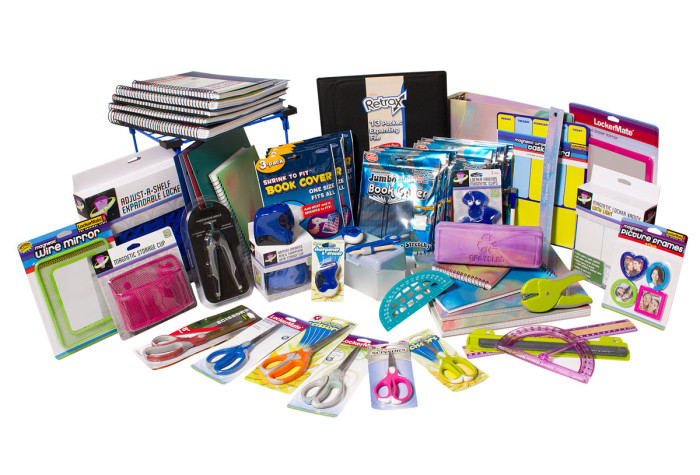 Courtesy of It's Academic, one follower will win a It's Academic School Supplies Pack !  It contains the new RE:writes Dry Erase Notes, binders, notebooks, book covers, scissors, locker kits, mirrors, rulers, compasses, protractors, locker shelves, and more!  The contents may vary slightly for the winner, but will be valued at $250!
To enter the giveaway please follow the instructions provided on the Rafflecopter form.  Any comments are welcomed below, but won't count towards the giveaway.  Only entries using the Rafflecopter form will be eligible for prize. Thank you!
[field name= iframe]
"I occasionally receive compensation in the form of gift cards and products for posts. However, the opinions I share are solely my own."