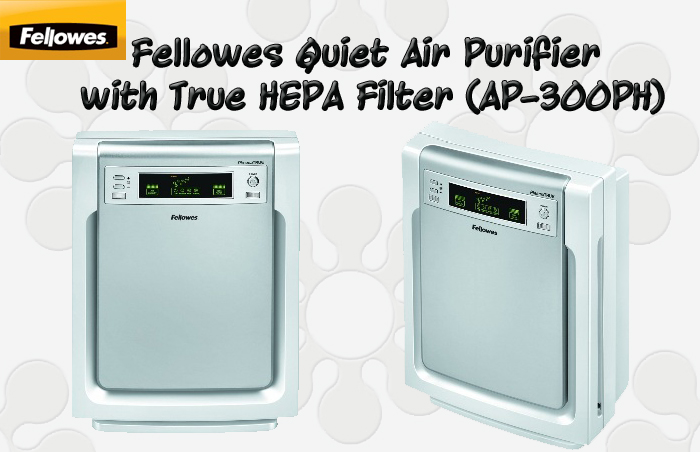 My daughter, son, husband, and myself suffer from year-round allergies, through all 4 seasons! Understandably, having a household full of miserable individuals scuffing around complaining of sinus congestion, headaches, itchy, watering eyes, and sneezing up clouds of germs, I'm constantly searching for ways to minimize allergic attacks naturally. Yet, there are occasions when my daughter, who has a tendency to suffer the most from allergies, needs to take an antihistamine to help alleviate symptoms during the night, so she can get a good night sleep and be able to wake up refreshed enough to concentrate on her studies during school.
Two big culprits triggering the indoor attacks are the dust mites and mold in the bathroom caused by humidity.  Getting rid of the mold is as easy as scrubbing the grout with a bit of baking soda and spraying down the affected areas with some tea tree oil or vinegar. Personally, I like the smell of the tea tree oil better and use it more often than the vinegar in the bathroom. As far as the dust mites, I try and suck the unsightly critters up with the vacuum (containing an air filter)  each and every day to cut down on the allergic reactions.
Another challenge, and by far possibly the greatest of all of them, is definitely the pet dander. Owning household pets is wonderful and we love the fur babies, however they do cause a lot of extra troubles. The two large Labs are usually not permitted on the furniture, but Pepper (CairnPoo)  and my two cats creep up on the beds, sofa, and chairs leaving behind tiny presents of their dander. I realize they are the primary reason all of us are experiencing allergy attacks, nonetheless getting rid of them would be too heartbreaking and unthinkable.  I strive to control the pet dander by thoroughly cleaning the upholstery and washing the bedding frequently. Even so, we still wake up with headaches and have extreme stuffy noses, because there is no pet free zone within our home.
Fellowes Quiet Air Purifier with True HEPA Filter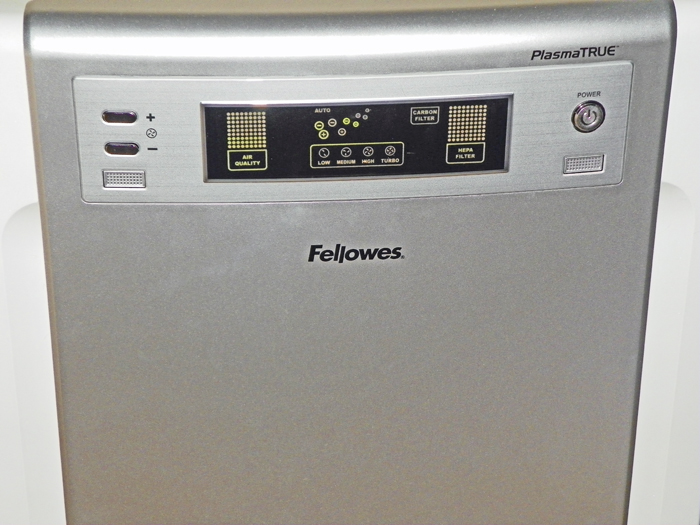 The best natural way to help cut allergy causing particles down is to keep the air in my home as clean as possible using a  HEPA air purifier.  I've been using a Fellowes Quiet Air Purifier with True HEPA Filter for approximately three weeks.
Set-Up
When I first got the Fellowes Air Purifier I decided to place it in the kitchen to get rid of the stinky smells of lingering food,  as well as to reduce allergy attacks.  We set it two feet from the wall as recommended by the manufacturer.  The basic set-up took only a couple of minutes and was completed in seven simple steps.
1. Remove the protective film from the control panel.
2. Open up the front panel by grasping the outside edges and gently pulling it off.
3. Pull out the filter packages and remove the plastic wrap.
4. Return the filters to the unit in the correct positions.
5. Replace the front panel
6. Plug it in
7 Power it on.
After initially turning the unit on, the indicators flash for roughly 4 minutes while the air purifier measures air quality.  It is set to default to automatic operation when it is first turned on, so there is no need to mess with any of the controls.  The air purifier auto senses the amount of impurities in the air and will adjust the fan speed to keep the air purified.  However, you can manually set it to low, medium, or high depending upon your needs.  There is also a turbo level for maximum air purification, which I use during the night.
Features
PlasmaTrue Technology removes airborne pollutants and gets air cleaner at the molecular level, instantly neutralizing viruses and germs in the air
 True HEPA Filter safely removes 99.97% of particles and impurities as small as .3 microns, including mold spores, pollen, dust mites, allergens, cigarette smoke, pet dander and odors
 Air purifier includes an air purity sensor that monitors the air quality and automatically adjusts the fan speed to keep your air cleaner
 Carbon filter removes odors and captures large airborne particulates
 Purifies large sized rooms up to 300 square feet
 Filter change indicators signal when the True HEPA and Carbon filters need replacing
 True HEPA and Carbon filters included with air purifier
 User-friendly display panel on air purifier effectively communicates machine performance
How It Works
[field name= iframe]
What I Like!
The unit is extremely light, making it very easy to move from room to room, which is a wonderful feature. Additionally, it has an attractive design, so you won't mind having it out where it can be seen.
If you don't like noise you are going to love the  AP-300PH Air Purifier!  We normally sleep with a fan on at night and the air purifier has just enough sound to be soothing, but not overpowering,  Even on the turbo setting it has less noise than an average box fan set to low.
Unlike other air purifiers on the market, you can see the  Fellowes Quiet Air Purifier with True HEPA Filter  working right on the display panel.  The Air Quality Light Indicator will change to green, yellow, or red letting you know the purity of your air!
Another aspect I like about the  AP-300PH Air Purifier is that the replacement indicator will signal when to replace the True HEPA Filter and Carbon Filter, eliminating the need to guess when to replace them. The manufacturer states the replacement period will vary depending on hours of use, air quality, and location of the unit.  However, the True HEPA filters normally have to be replaced annually and the Carbon Filters every 3 months.  The Fellowes CF-300 Carbon Filters can be purchased at Amazon for $13 and the Fellowes HF-300 True HEPA Filter is on sale at Amazon for $30, so they are relatively inexpensive.
The air purifier is Energy Star Certified!  Your electric bill should not increase much by using it!
Conclusion
My husband and I made a decision to move the Fellowes Quiet Air Purifier with True HEPA Filter upstairs in our bedroom, due to the fact we liked the way it made the kitchen air feel cleaner and lighter to breathe.
My 4 year old son has a practice of sneaking into our bedroom when we are asleep and crawling into bed with us.  For the first day or two I didn't see substantial improvements  in any of our symptoms. Then just after a week of utilizing the air purifier in our room we noticed that the three of us were sleeping more soundly.  My son is not complaining as much about his nose being stuffed and I also discovered when I awaken I'm less congested!
However, I do believe to achieve serious allergy relief we would need to invest in putting an air purifier in every single room or continue to keep relocating the Fellowes Air Purifier from one place to another.  I plan to purchase an additional unit for my daughters bedroom, considering that we enjoy the existing one a lot and feel it would help alleviate some of her allergies.  Not to mention, it would remove the disgusting odors coming from her room due to the old popcorn bags she has laying around in there!
Basically, if you are looking to improve the quality of air within your home and relieve allergy symptoms by natural means,  I suggest trying the Fellowes Quiet Air Purifier with True HEPA Filter.  You might not be able to control the allergens outdoors, but this certainly helps safely remove airborne pollutants indoors!
Buy It
Amazon.com is offering the Fellowes Quiet Air Purifier with True HEPA Filter (AP-300PH) for ONLY $119.99! That is a $240 savings off the listing price and a great deal this time of year.
Stay Connected
"Like" the Fellowes Facebook Page
Visit the Fellowes website
"I wrote this review while participating in a blog tour by Mom Central Consulting on behalf of Fellowes and received a product sample to facilitate my review."