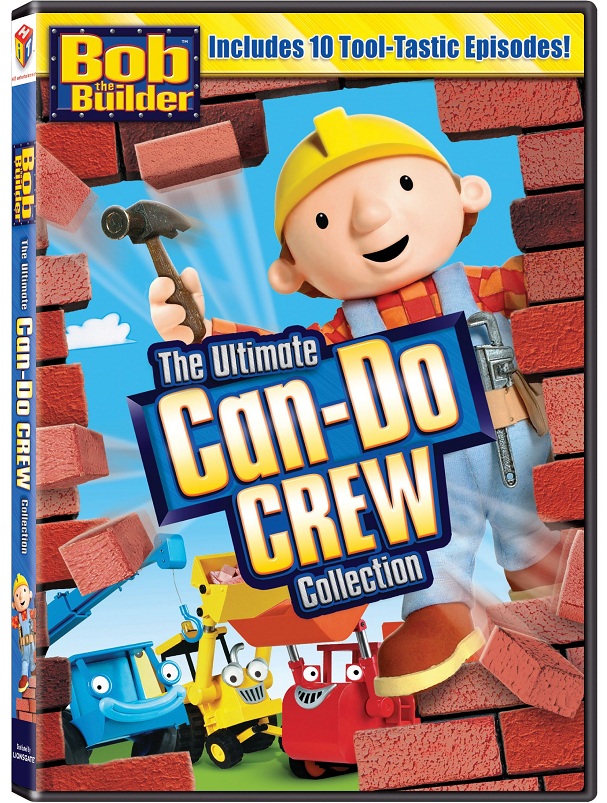 Hold on to your hardhats, because Bob The Builder: The Ultimate Can-Do Crew Collection hits DVD shelves today and is also available on  Digital Download And On Demand from Lionsgate and HIT Entertainment!  The 103 minute DVD features 10 "Yes we can!" exciting episodes full of building, teamwork and friends!
DVD SYNOPSIS
See how it all began with Bob and the team working together on a big job, overcoming troubles at every turn! Then it's Lofty to the rescue when Dizzy gets into a sticky situation. Roley must smooth things over when mishaps cause bumps in the road and Muck surprises everyone with some creative problem solving. Join the crew for fun and adventure in Bob's biggest building collection ever!
Episodes include:
"Pilchard in a Pickle"
 "Wendy's Busy Day" ·3
"Bob's Barn Raising"
"Wendy's Tennis Court"
 "One Shot Wendy"
"Dizzy the Sheepdog"
 "Mr. Bentley – Dogsitter"
 "Travis's Busy Day"
"Muck's Surprise"
"Trix and the Bug"
DVD BONUS FEATURES
If You Were On Bob's Team Game
Lofty the Painter Game.
 Review
My preschooler was very excited to receive the Bob the Builder: The Ultimate Can-Do Crew Collection DVD!  The English children's animated television series is one of my son's favorite shows on PBS.  I also like Bob the Builder's can-do attitude and believe it helps build confidence along with instilling a sense of positive-thinking in children.  Additionally, it teaches young children how to deal with complicated issues and difficult situations by applying problem-solving solutions.
This DVD in particular is a great buy ($6.99 at Amazon), since it contains over an hour of some of the best episodes in the series for a very low price.  My son's favorite out of the 10 episodes was "Dizzy the Sheepdog" where it was winter time and the crew had to build a barn for the sheep before the heavy snowfall happened. One of Farmer Pickles's sheep turns up missing, and Dizzy wishes she could be a sheepdog and help.  However, Dizzy realizes she likes being a cement mixer even more.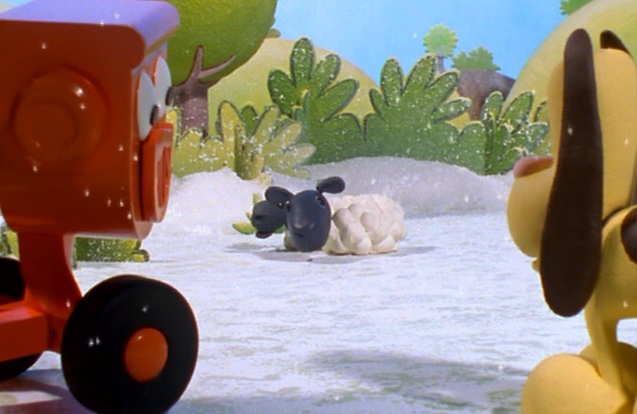 Stay Connected
Program Website: www.bobthebuilder.com
Facebook: http://www.facebook.com/bobthebuilder
Bob the Builder: The Ultimate Can-Do Crew Collection Giveaway!
Courtesy of Lionsgate And HIT Entertainment, a reader will win Bob the Builder: The Ultimate Can-Do Crew Collection DVD!  To enter the giveaway,  please follow the instructions provided on the Rafflecopter form.  Any comments are welcomed below, but won't count towards the giveaway. Only entries using the Rafflecopter form will be eligible for prize. Thank you!
[field name= iframe]