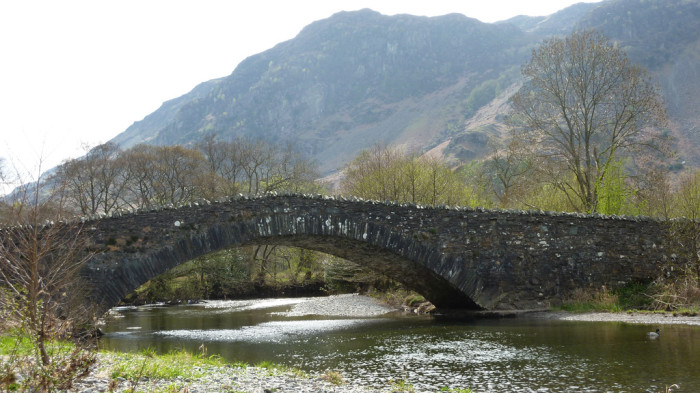 The Lake District makes a wonderful holiday destination, especially if you are going on vacation with children. From lush green rolling hills to deep blue lakes, tiny towns and villages, the Lake District is so picturesque it should be on everyone's bucket list!
The beautiful scenery of the Lake District has inspired and many artists and writers, including Beatrix Potter and William Wordsworth. You can visit their charming former homes to learn more about their work and their lives.  A great day out if your kids have read the tales of Peter Rabbit or are learning about Wordsworth's poems at school.
The Lake District is a wonderful place for getting out in the fresh air and going walking in the mountains as a family. There are walks for all ages and abilities, just pick up a guide from a local tourist office before you set off.
Daredevil kids will love the chance to try out water sports like kayaking, waterskiing and wakeboarding or try out mountain biking or rock climbing. A trip on a steamer boat on Windermere is a particularly lovely way to spend the afternoon and a great way to relax.
There are countless local foods to try in the Lakes, including many that will satisfy even the sweetest of sweet tooth, like gingerbread from Grasmere, sticky toffee pudding from Cartmel and the famous walking treat Kendal mint cake.
If mom fancies a bit of retail therapy there are lovely towns, like Keswick and Ambleside that are clustered with quaint and individual shops. A great place to pick up a treat for yourself or a gift for a loved one back home!
Visit www.sykescottages.co.uk/lake-district-holiday-cottages for more information on fantastic UK holiday cottages in the Lake District.
Photo
Bridge in the Lake District flickr.com/photos/76236133@N00/4622591814/
*Guest post by Amanda A