I have a special treat for those readers who love the Diary Of A Wimpy Kid movies!  The latest film within the teen comedy series "Diary of a Wimpy Kid: Dog Days"  is coming to movie theaters on August 3rd! My family is very ecstatic about the new film, given that we are major fans of the Diary Of A Wimpy Kid series.  The upcoming film is primarily based upon parts from the books The Last Straw and Dog Days together and features a summer theme.
About Diary Of A Wimpy Kid: Dog Days:
During his summer vacation, "Wimpy Kid" Greg Heffley, the hero of the phenomenally successful book series, hatches a plan to pretend he has a job at a ritzy country club – which fails to keep him away from the season's dog days, including embarrassing mishaps at a public pool and a camping trip that goes horribly wrong.
[field name= iframe]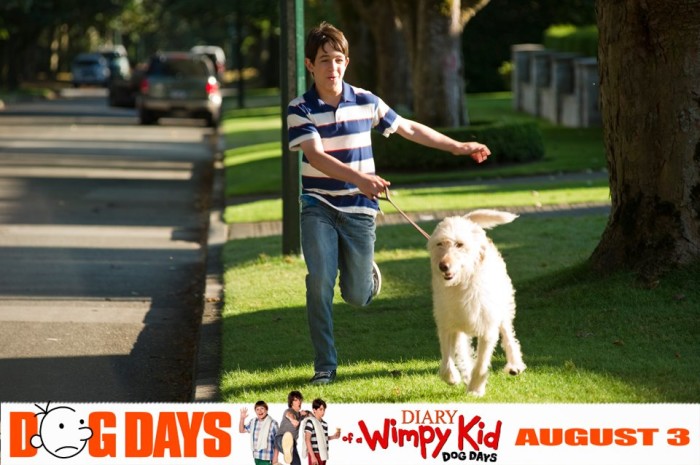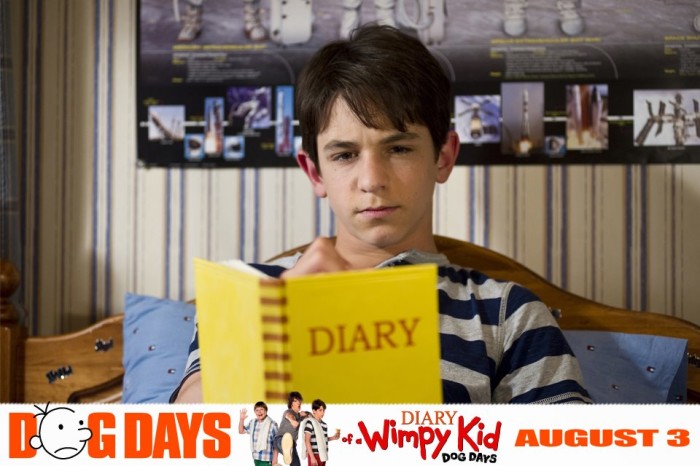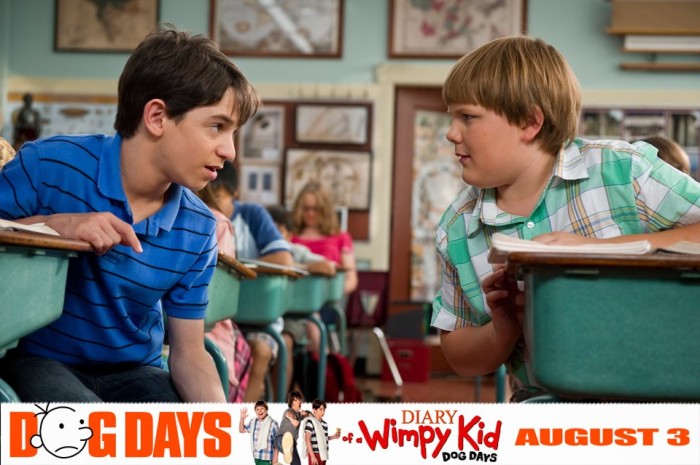 Favorite Character From the Diary Of A Wimpy Kid Movies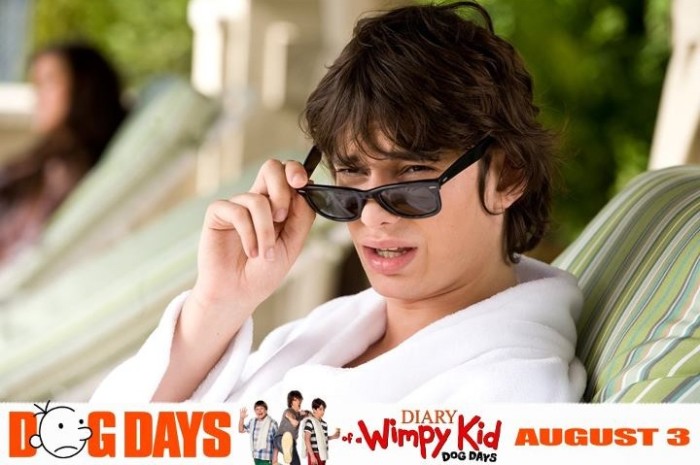 Do you have a favorite character from the Diary Of A Wimpy Kid movies?  I must confess I totally adore Rodrick!   He is Greg and Manny's older brother and is entirely  obnoxious!  Basically, he is your common teen guy who is a junior in high school and spends the vast majority of his time playing in his heavy metal band called Loded Diper. He is extremely lazy when it comes to school work and usually finds ways to get his father to do the work for him.   Rodrick is the master of manipulation and is always making Greg's life uncomfortable.  He is played by the Canadian cutie patootie Devon Bostick in the movie.   I honestly don't think they could have found a better actor to play the part.  He fits it perfectly!
Visit the Wimpy Kid sites!
Create your own Wimpy Kid character from the movie Diary of a Wimpy Kid at Wimp Yourself!
Like Wimpy Kid on Facebook
Follow @WimpyKidMovie #WimpyKidDogDays
Diary Of A Wimpy Kid: Dog Days Exclusive Giveaway! 3 Winners!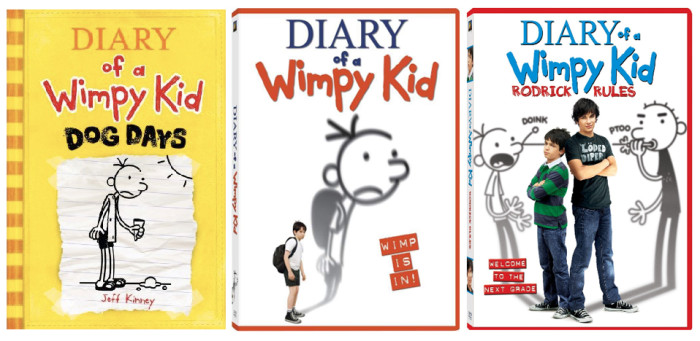 In celebration of Diary Of A Wimpy Kid: Dog Days coming to theaters next Friday,  I have a fantastic giveaway to help get your kiddos and you excited about the movie.  Courtesy of Twentieth Century Fox,   3 of my a readers will be rewarded with special Diary Of A Wimpy Kid: Dog Days prizes!
One (1) grand prize:
Diary of a Wimpy Kid: Dog Days (book)
The past two movies on DVD (Diary of a Wimpy Kid and Diary of a Wimpy Kid: Rodrick Rules)
Two (2) runners up will receive a copy of the book Diary of a Wimpy Kid: Dog Days!
To enter the giveaway please follow the instructions provided on the Rafflecopter form.  Any comments are welcomed below, but won't count towards the giveaway. Only entries using the Rafflecopter form will be eligible for prize. Thank you!
[field name= iframe1]